Another week, another rundown of the funniest and weirdest conversations and profiles in Tinder land. If you've got any you think can make the cut send them in to our Facebook page or e-mail contribute@sickchirpse.com.
Let's go: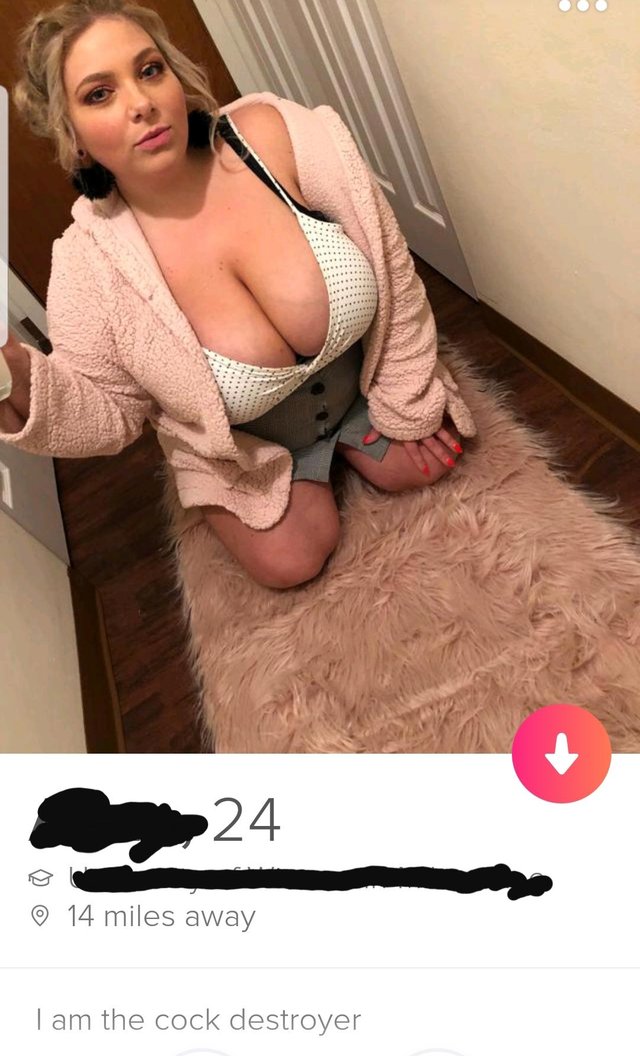 And we're off…
Should've posted a pic of her personality.
My god!!
Lord help her.
Save some matches for the rest of us, dude.
Women only want one thing, and it's free go karting.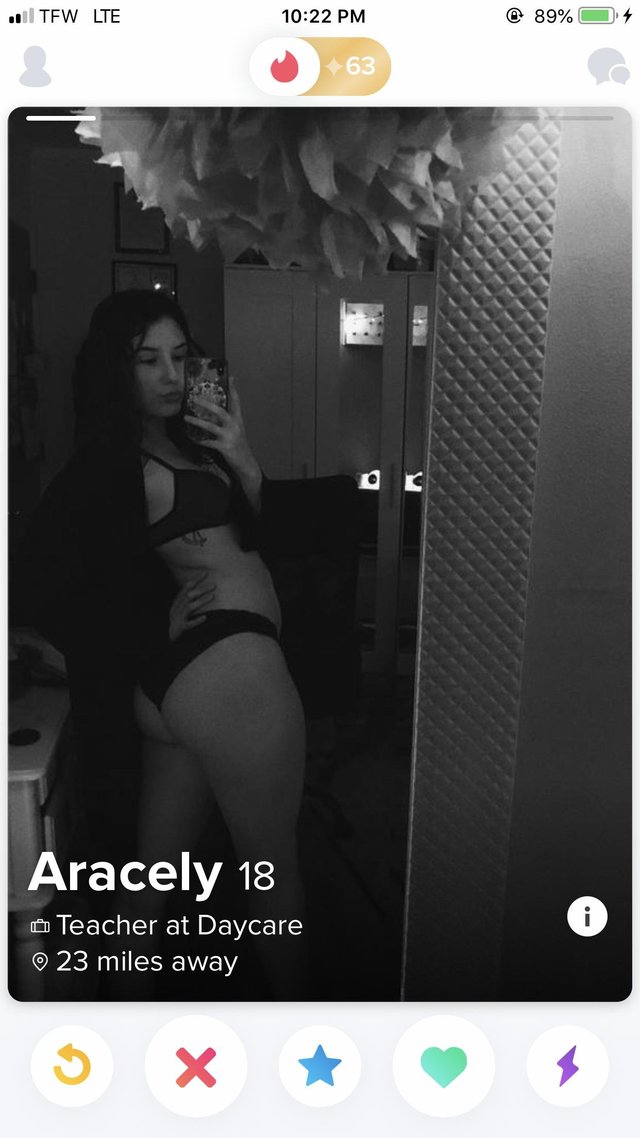 Hopefully not a work selfie.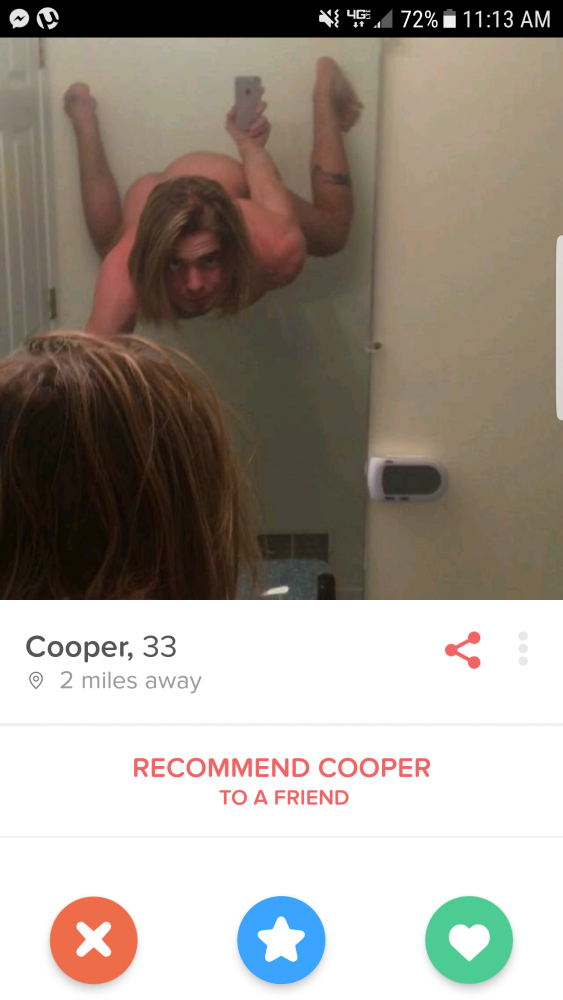 Who needs a bio with a pic like that?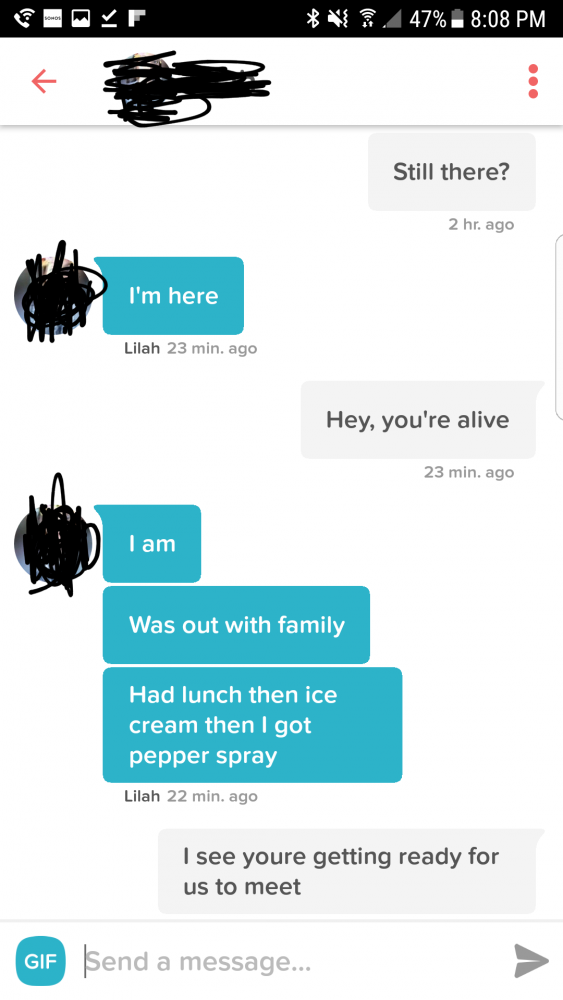 A girl's gotta be prepared.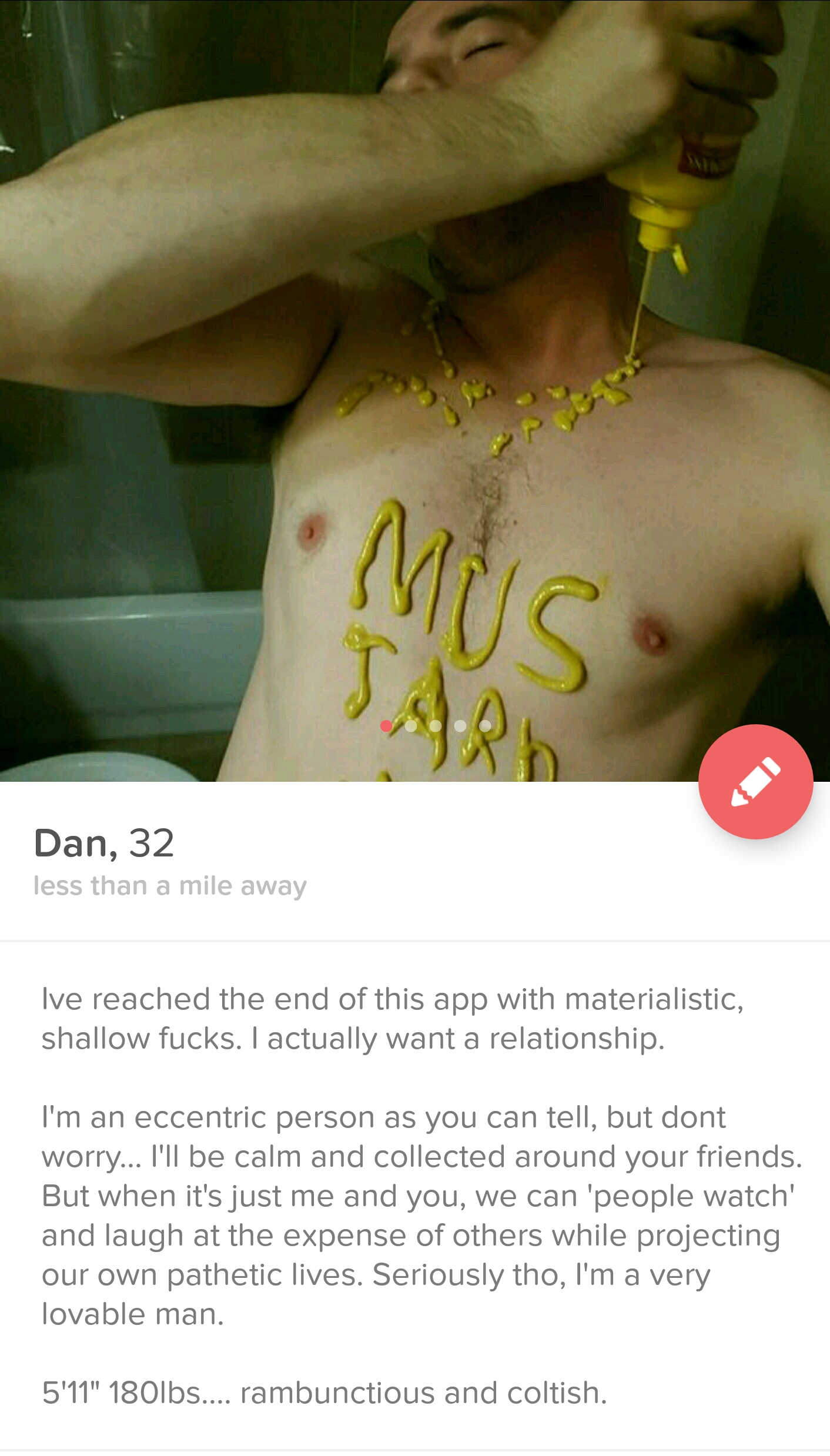 What are you waiting for, ladies?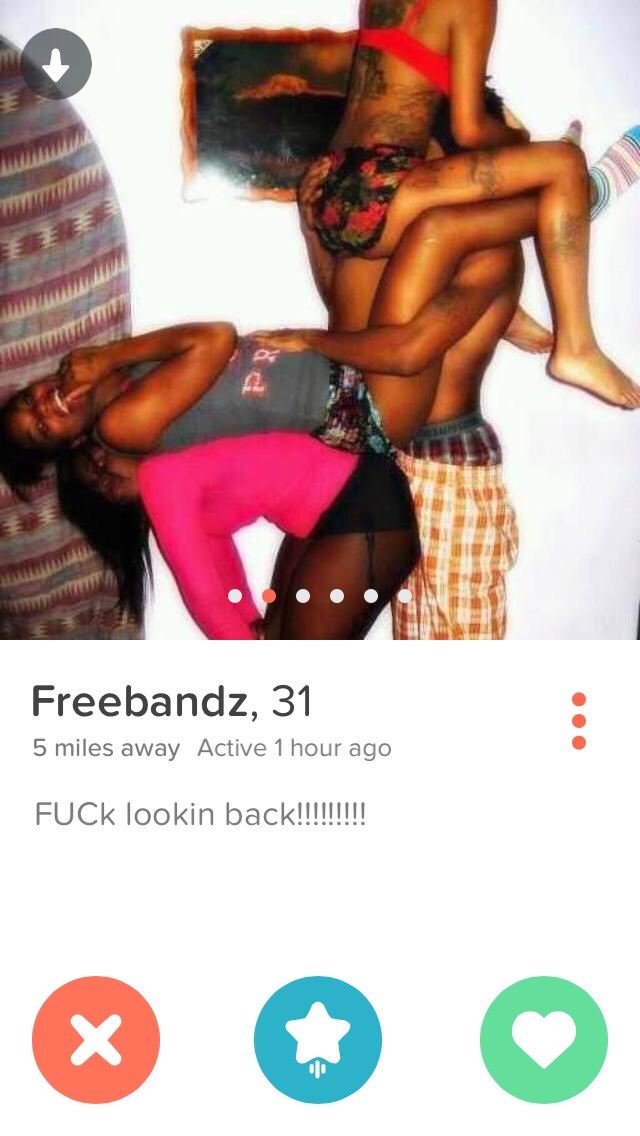 Doing it big!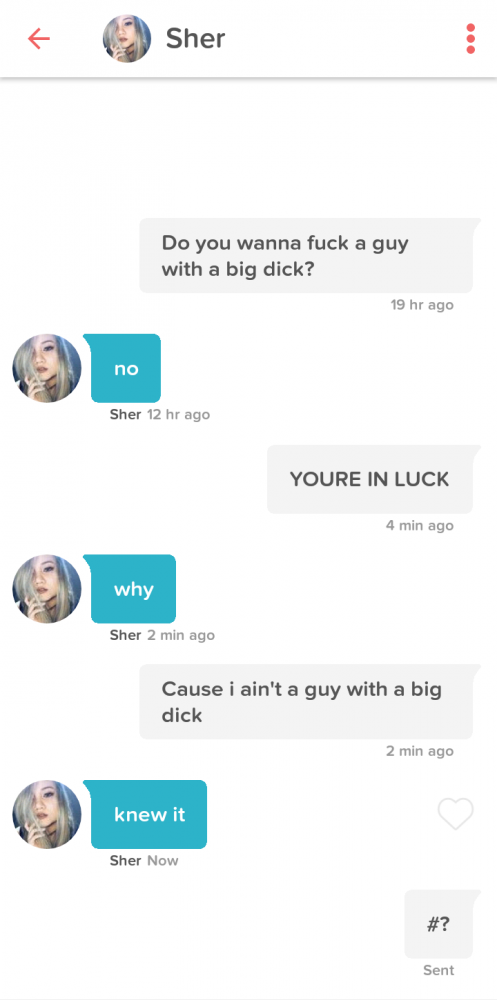 Nice try.
Sounds like a keeper.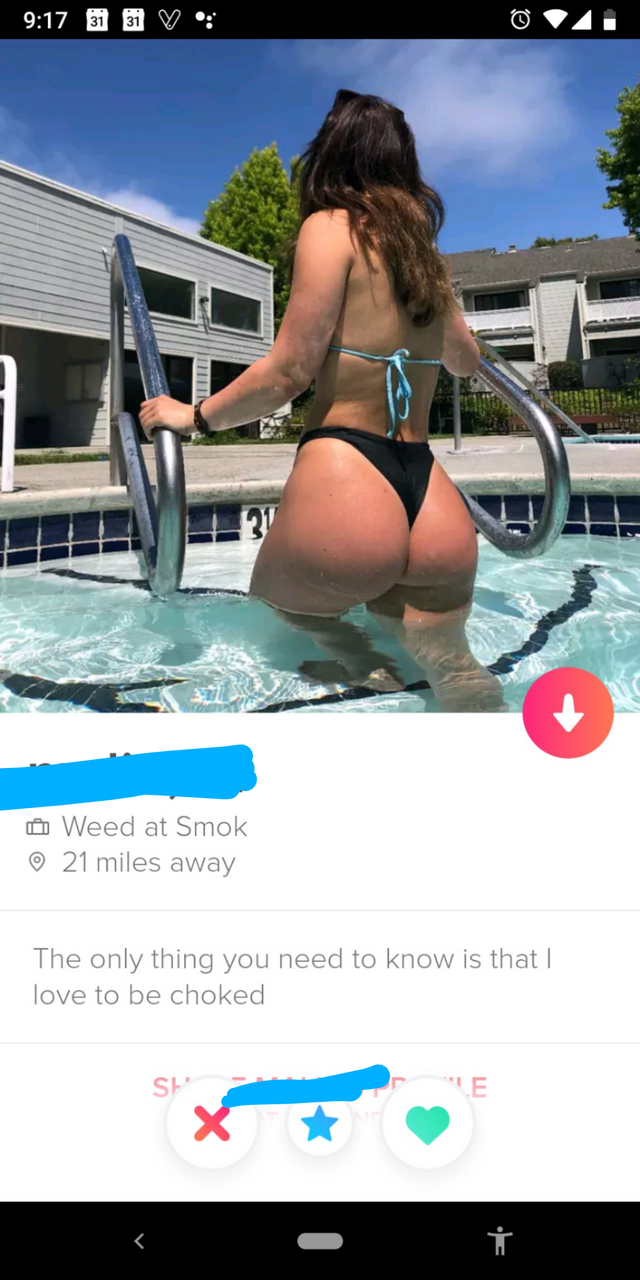 Setting the tone.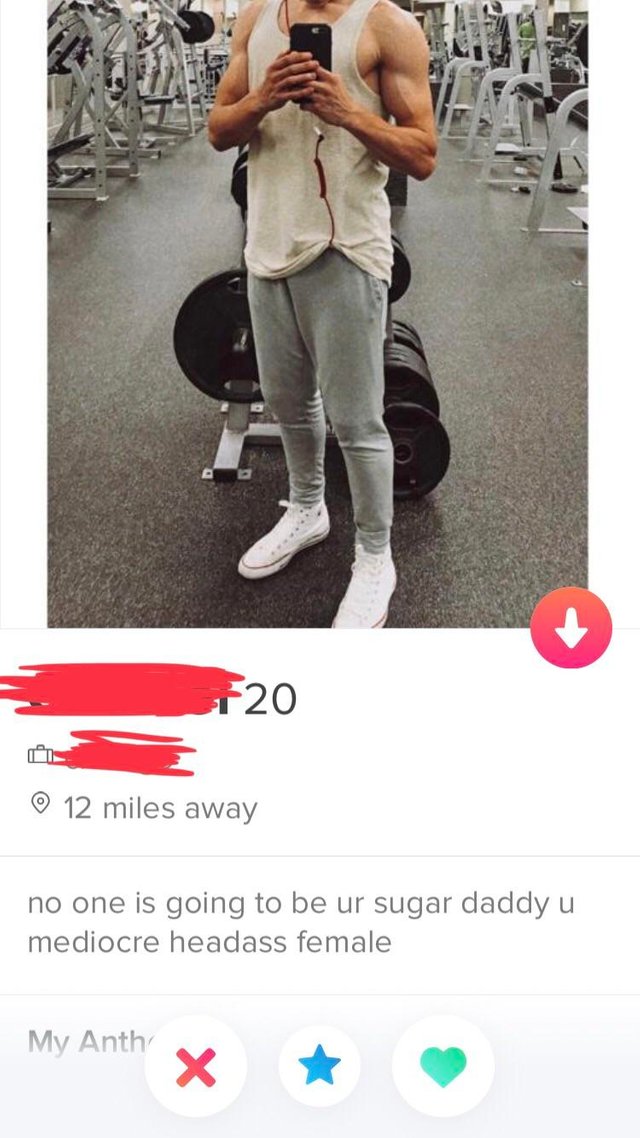 M'lady.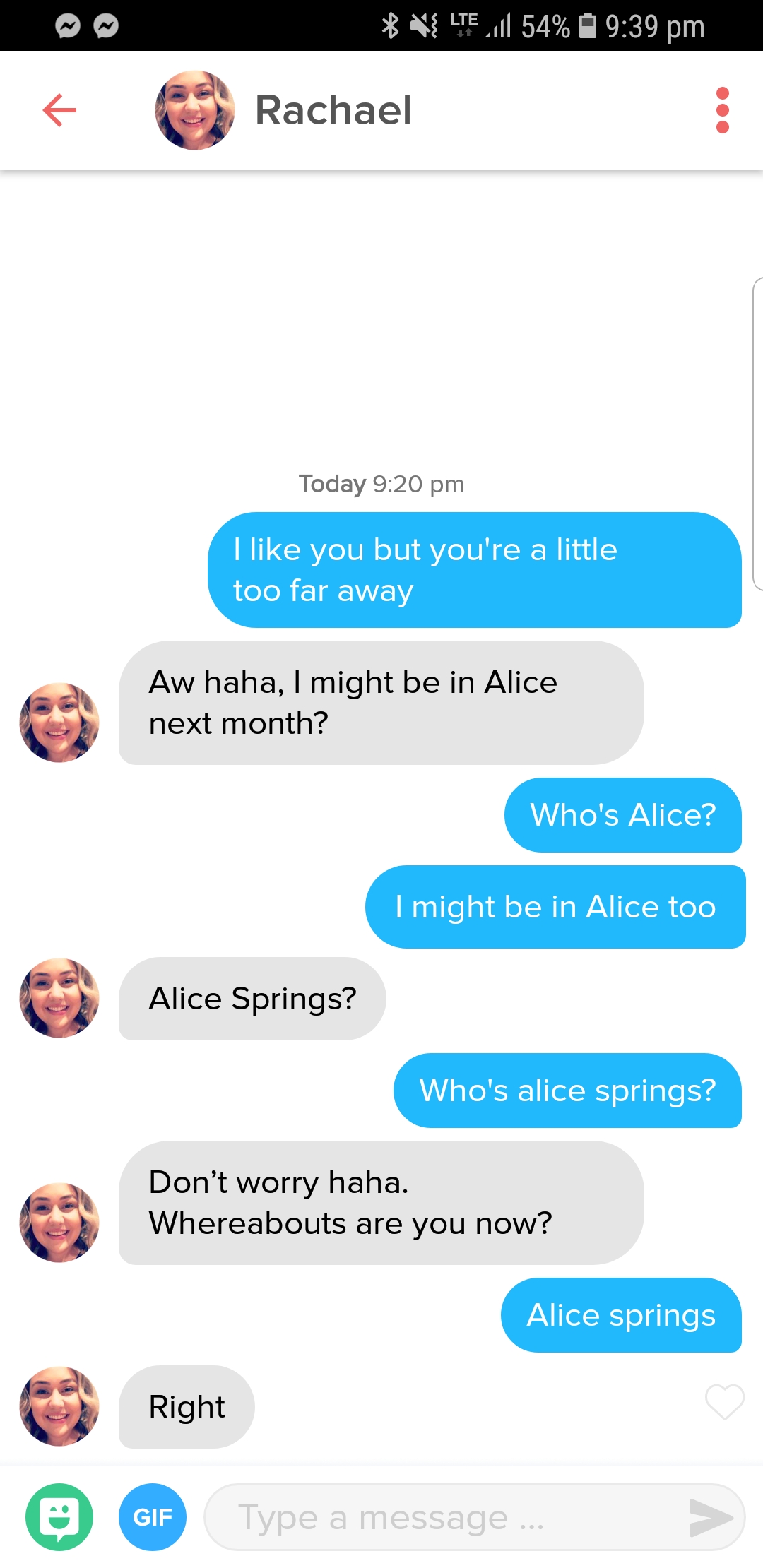 Lol.
Thanks for letting us know.
One question at a a time, lad!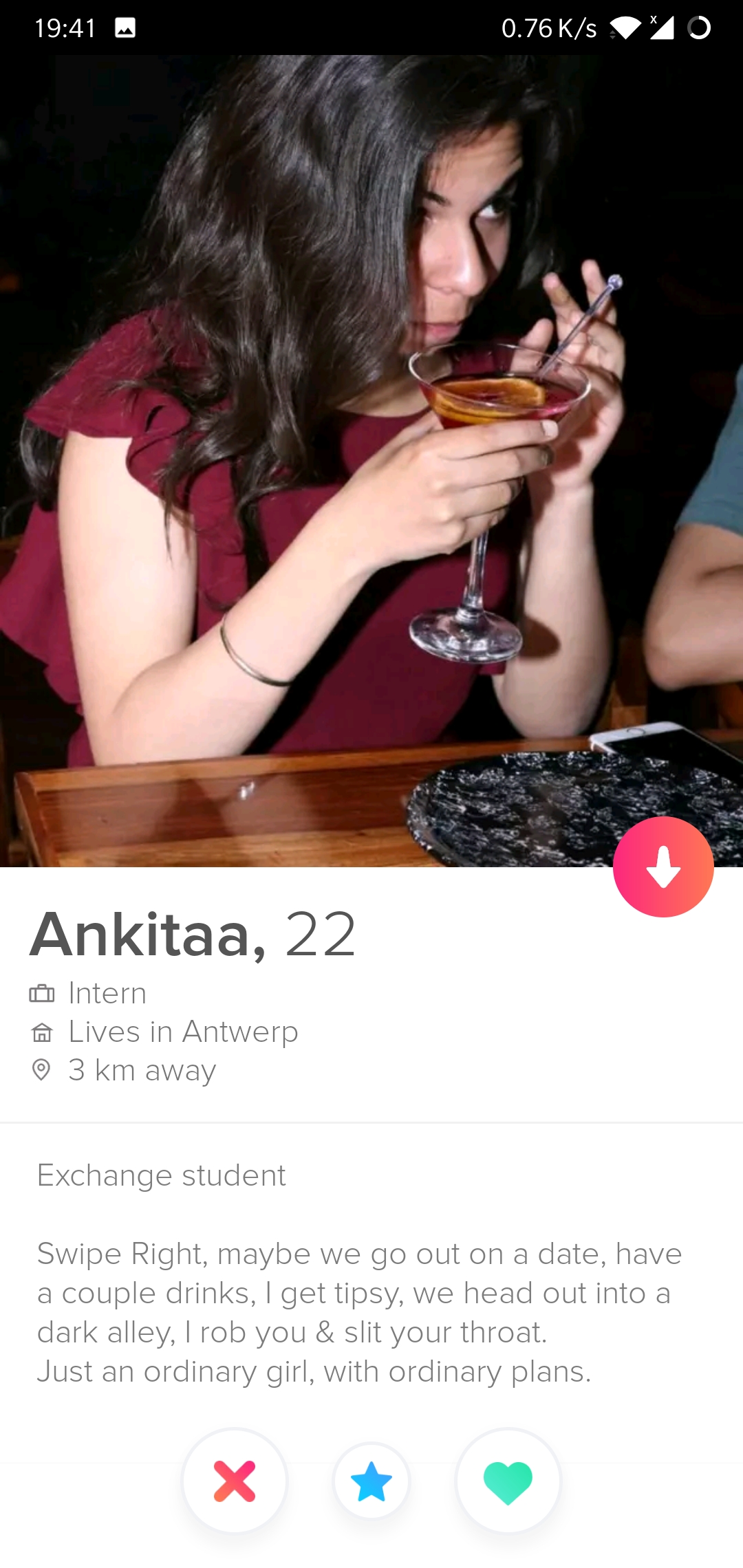 Swipe right to die.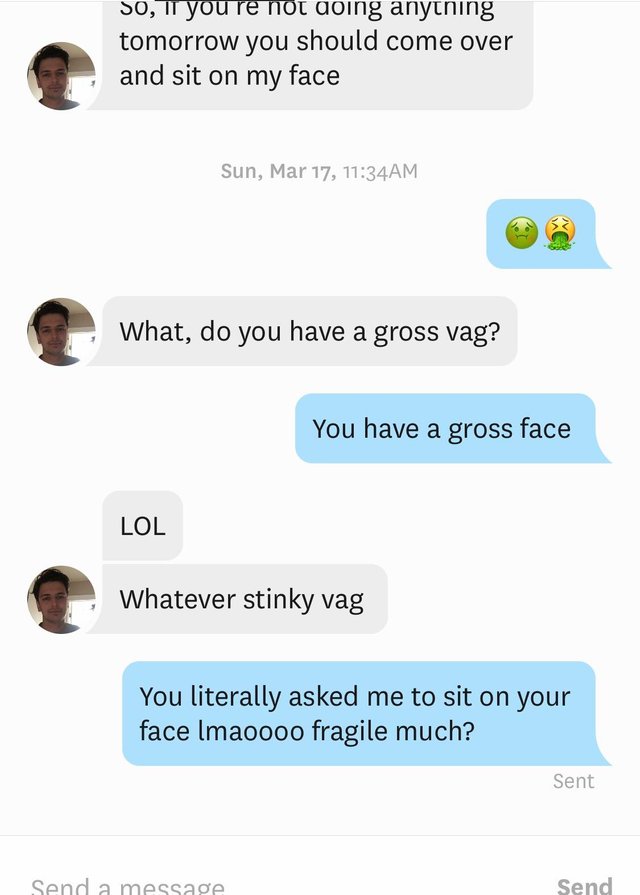 Must be fun being a woman on Tinder.
No doubt she'll want to prove it.
I read books too.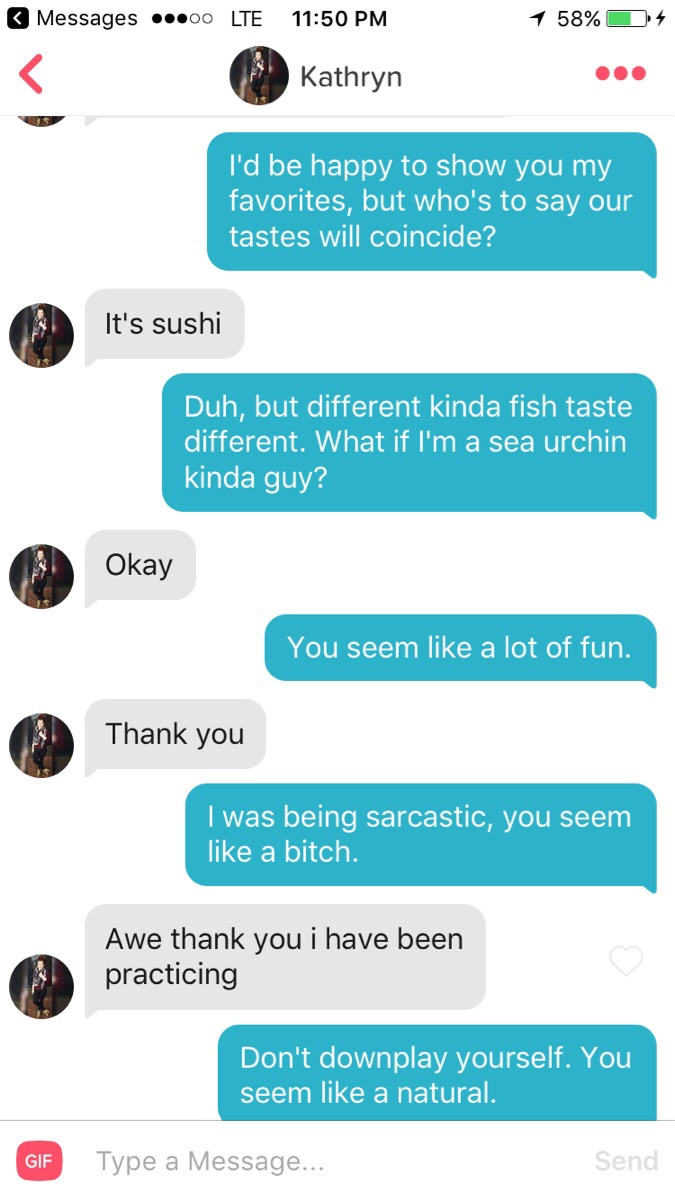 This is either going really well or really badly – I'm not sure.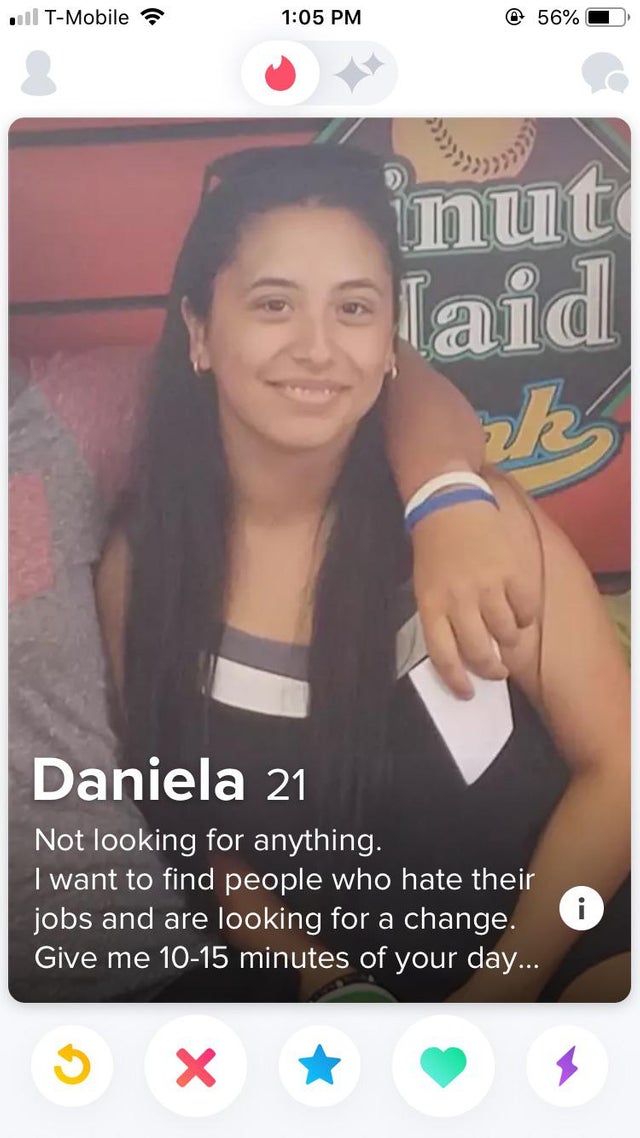 Pyramid scheme incoming.
Aaaaaaaand we're done.
—-
Alrighty then. That was fun. See you next week for more best and worst Tinder shenanigans.
For last week's instalment, click HERE.