Another week, another rundown of the funniest and weirdest conversations and profiles in Tinder land. If you've got any you think can make the cut send them in to our Facebook page or e-mail contribute@sickchirpse.com.
Let's go: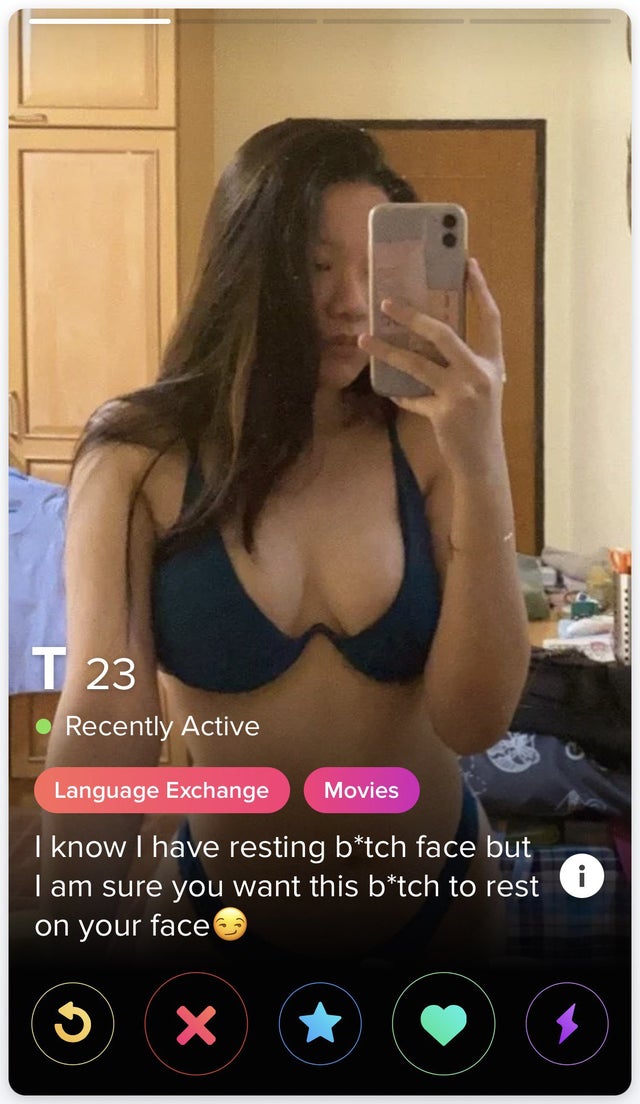 And we're off…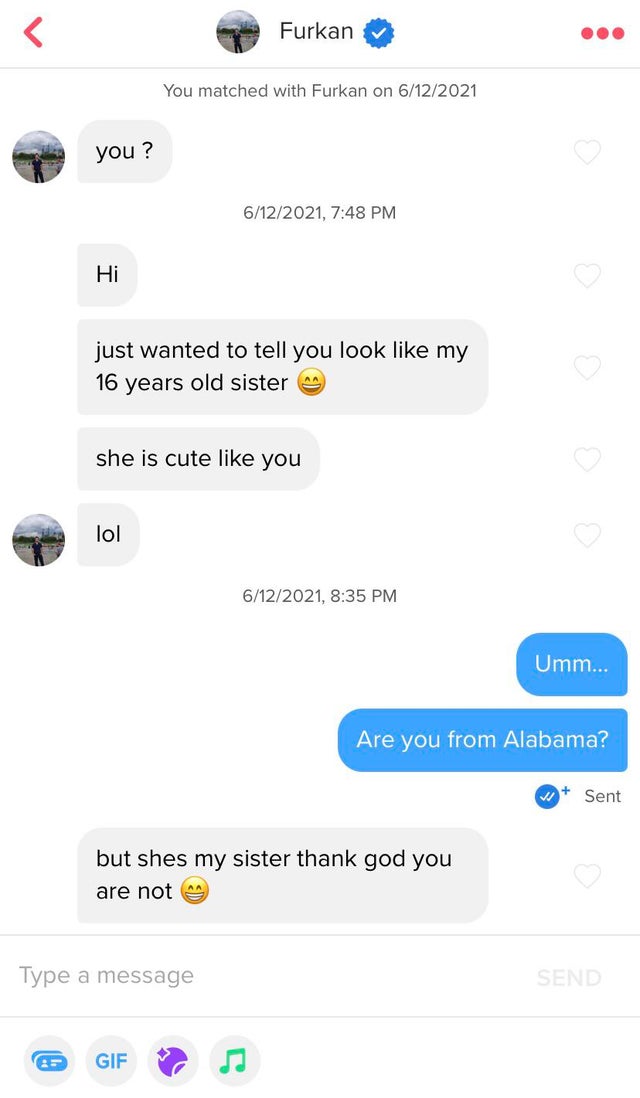 Oh deary me.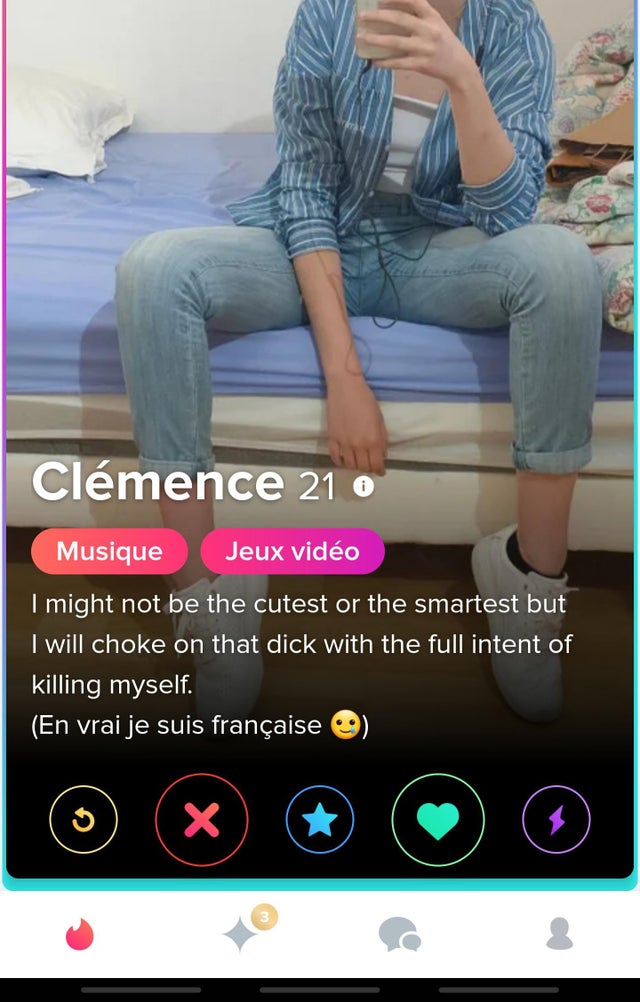 Sacre bleu!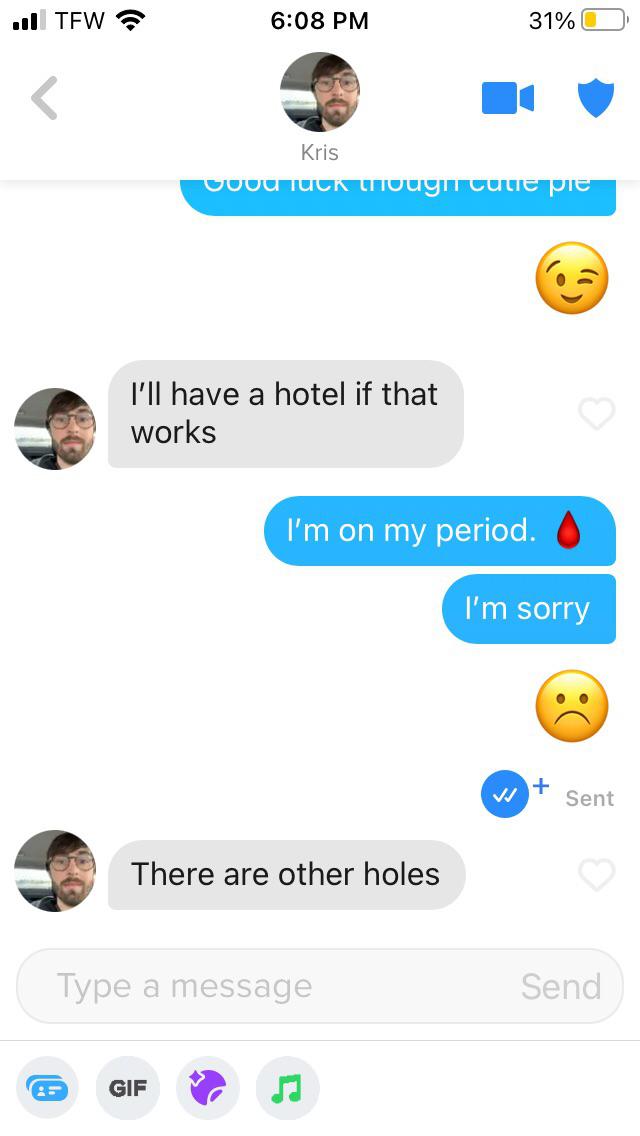 Period + Tinder =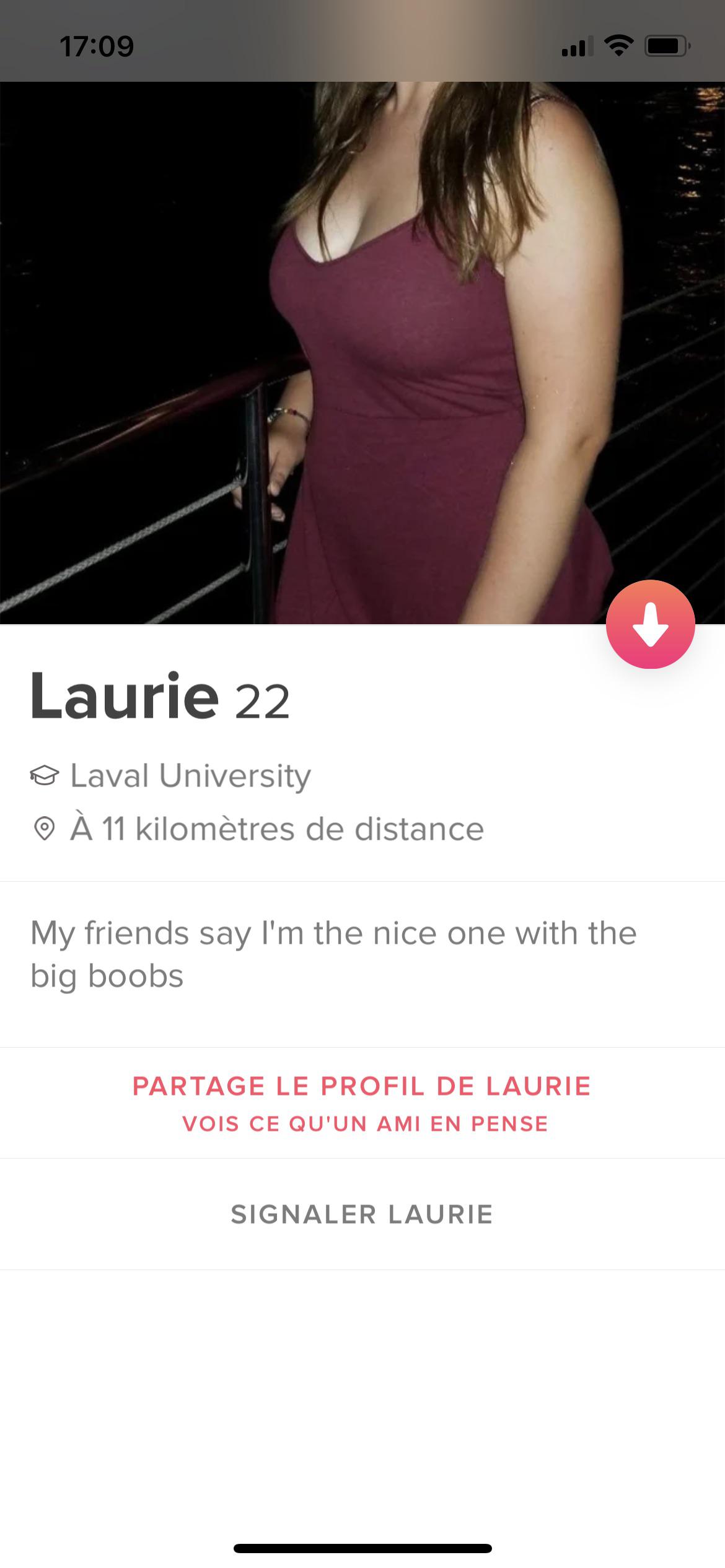 Noted.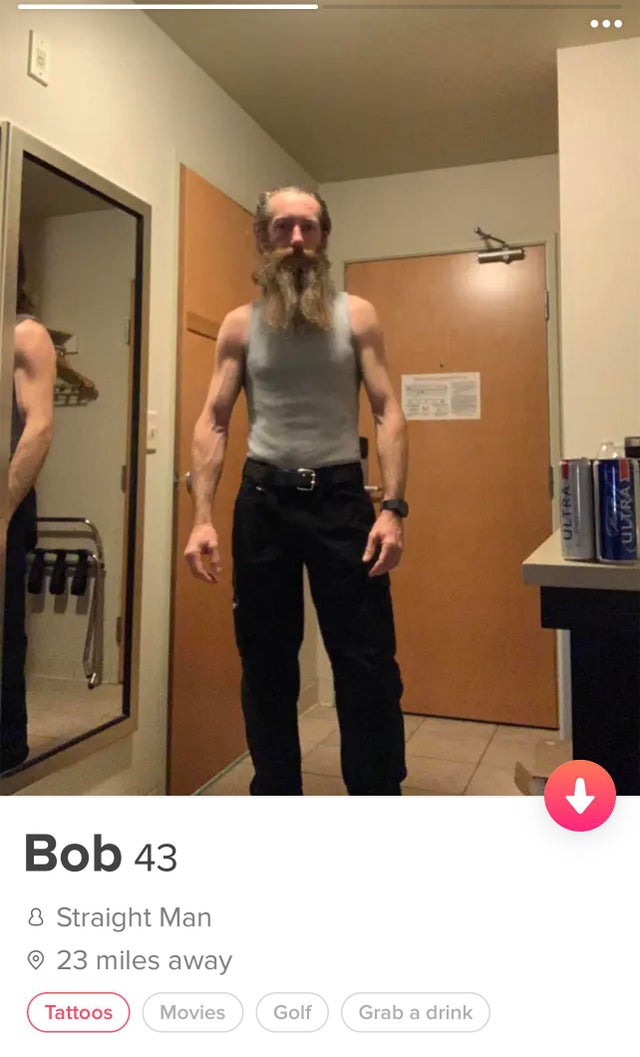 Like he had to put "grab a drink" as one of his interests.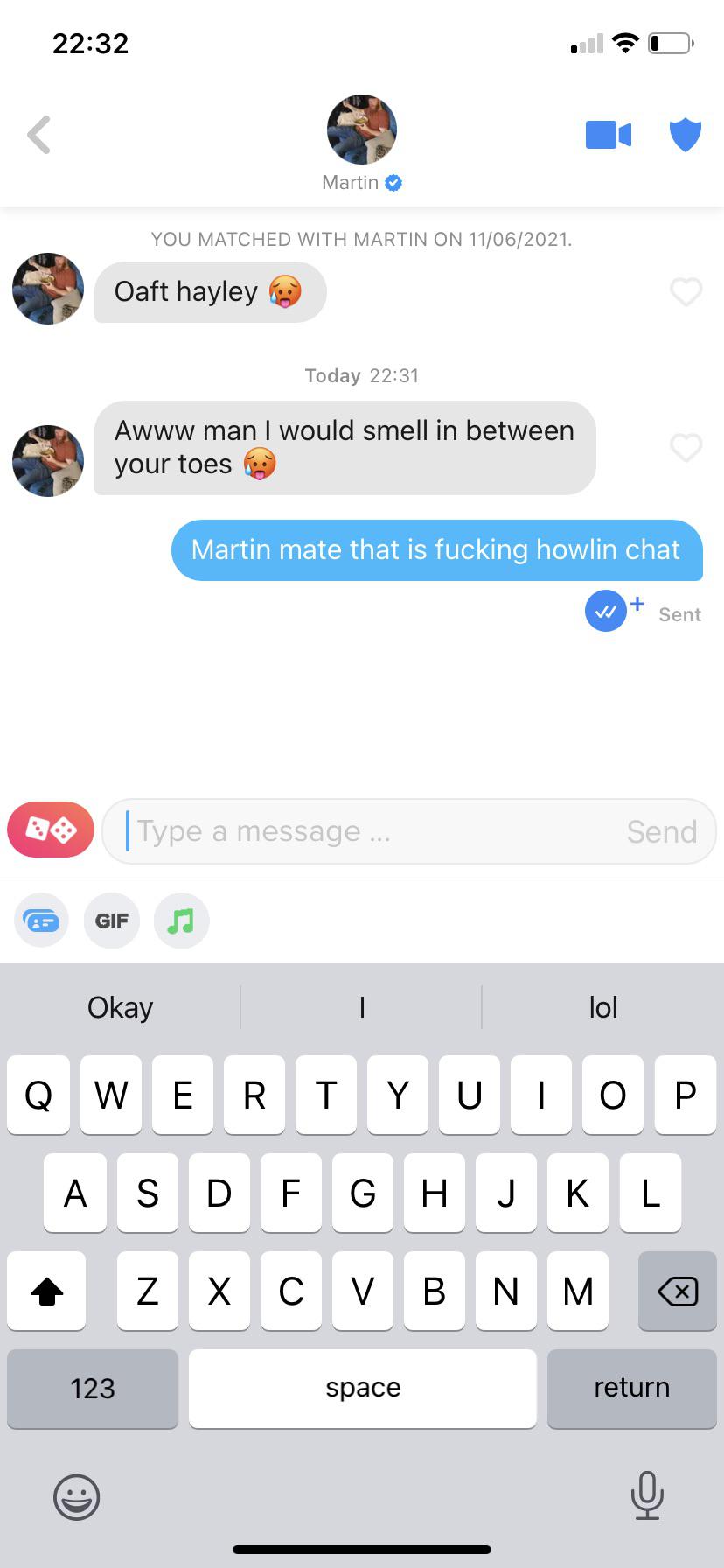 Chill Martin.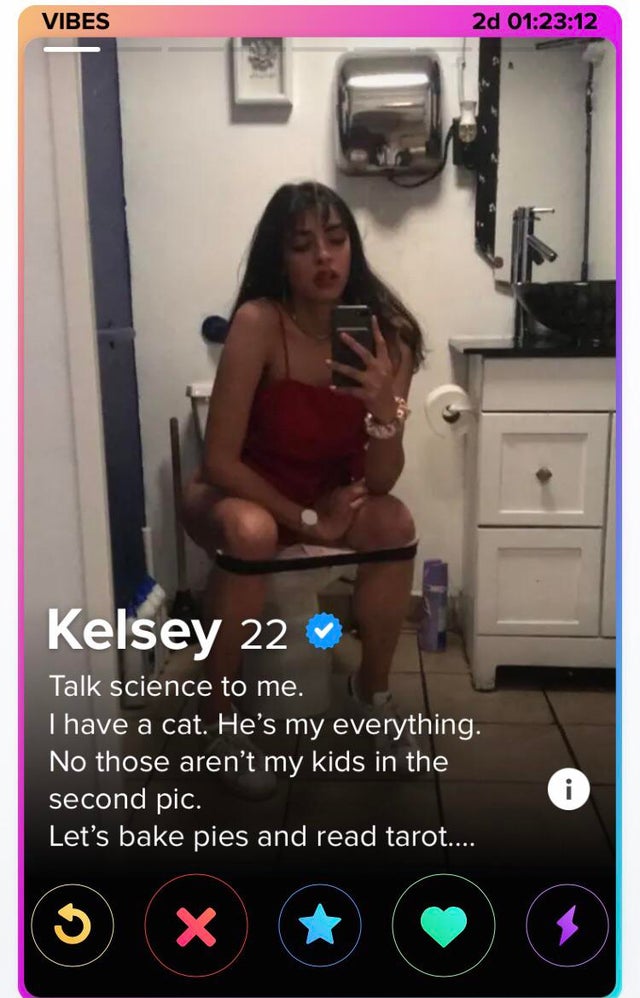 I'm convinced this is a public toilet because who has a hand dryer in their home bathroom?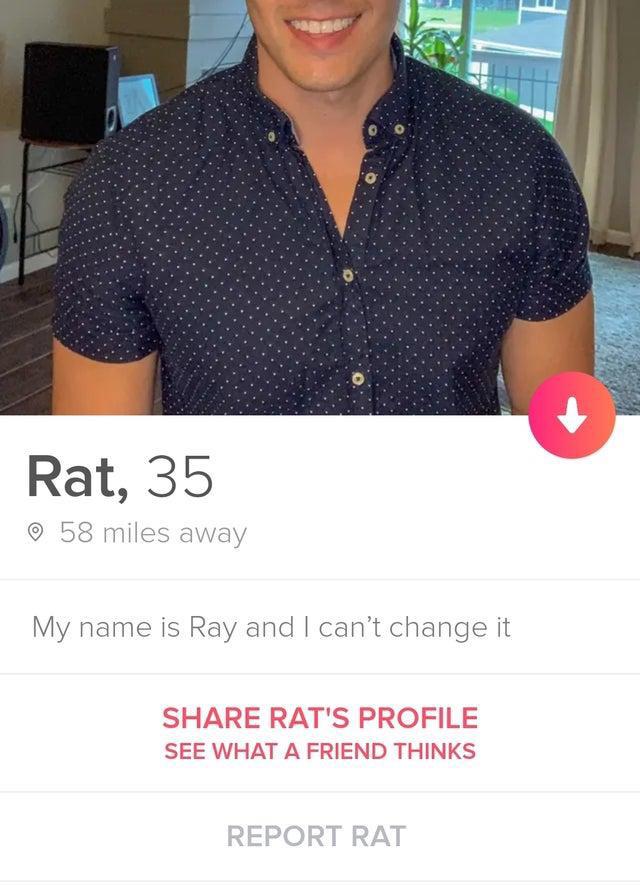 Rattata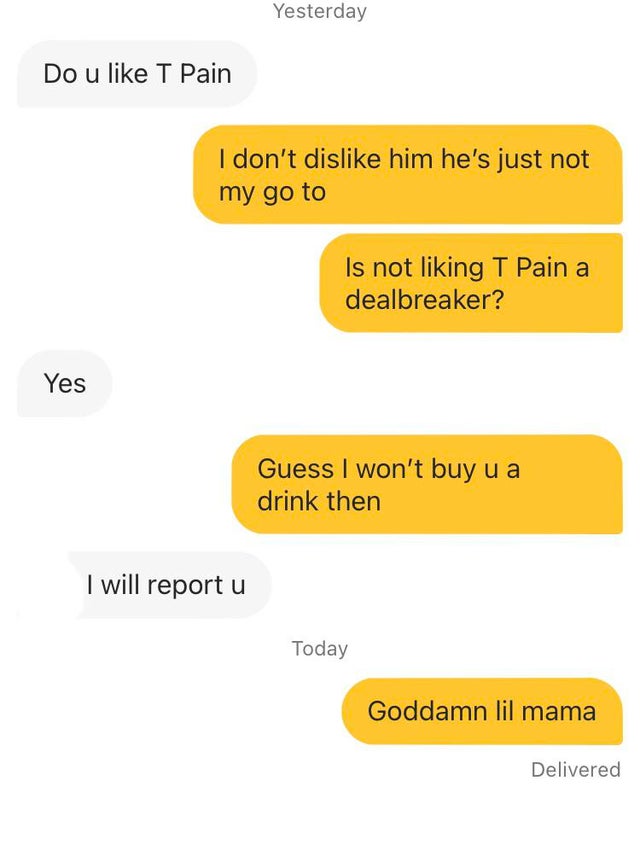 Shawty snap.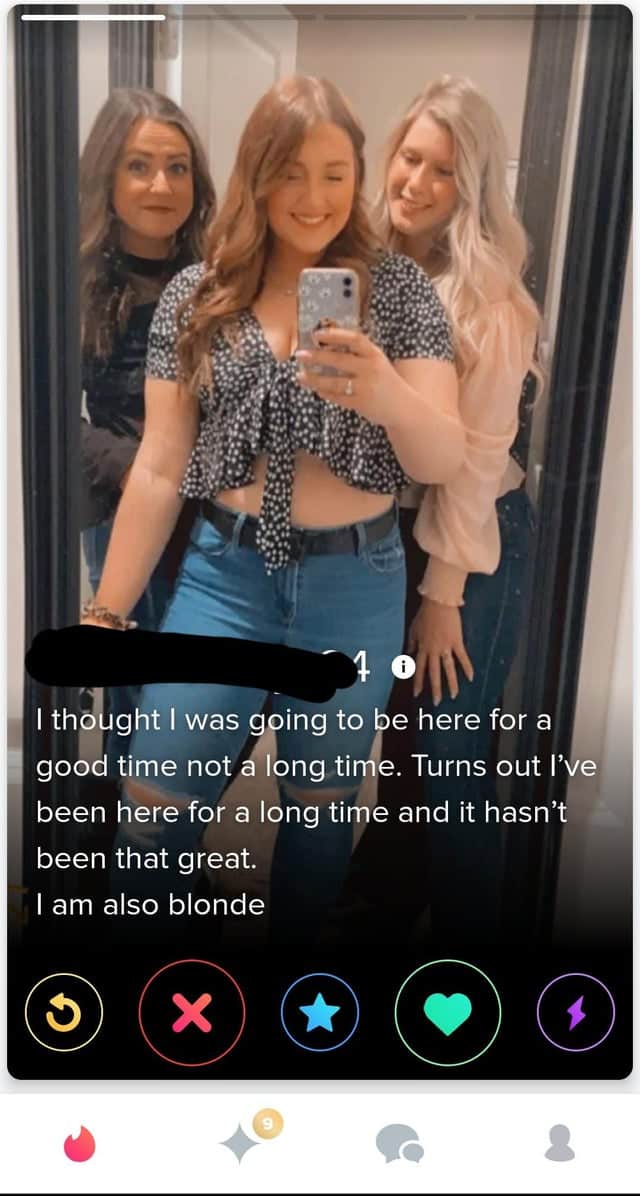 Welcome to the club.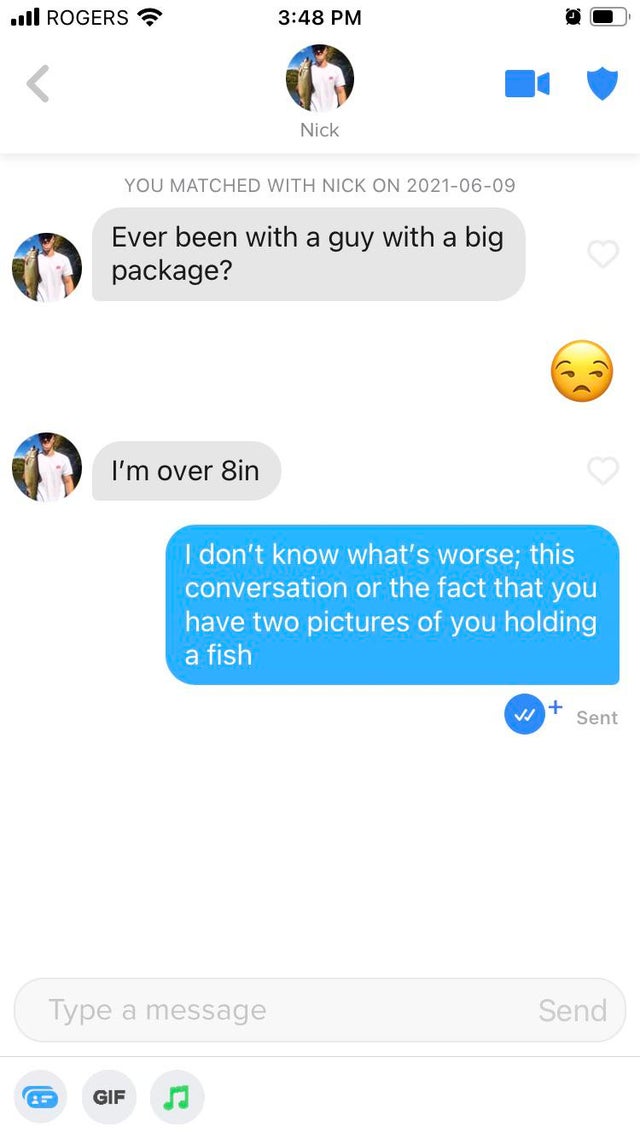 The size of the worm doesn't matter if you can get them on the hook.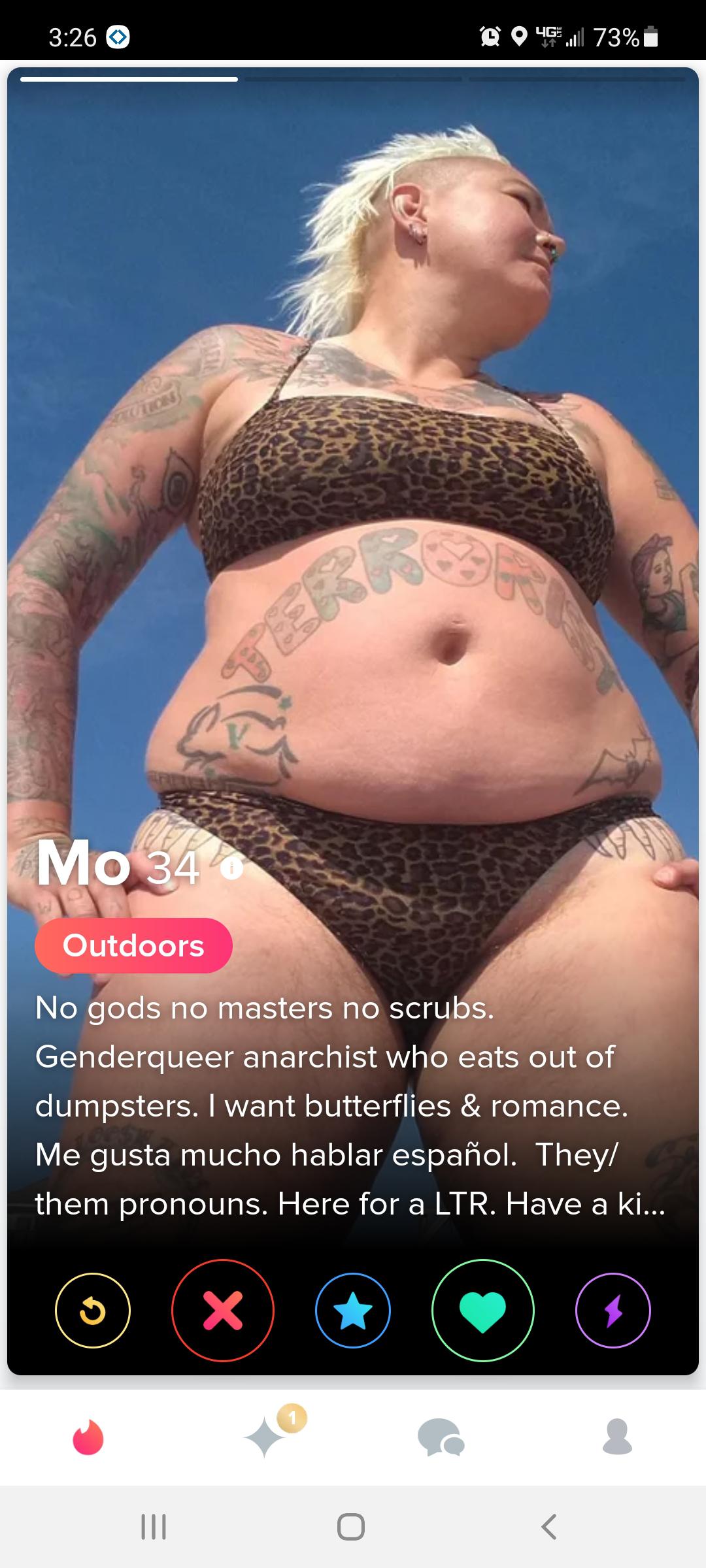 That bush will not be contained.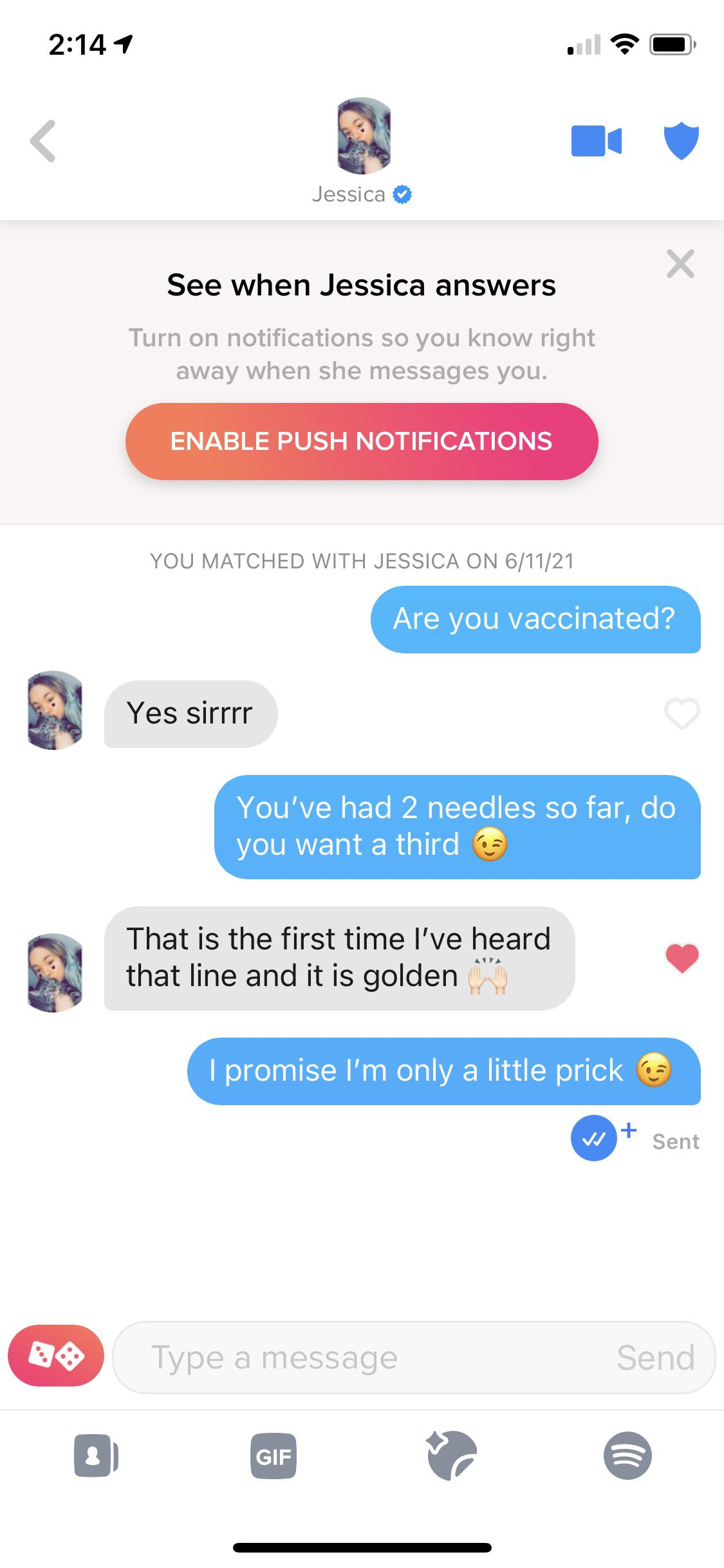 Let's hope she doesn't get a virus.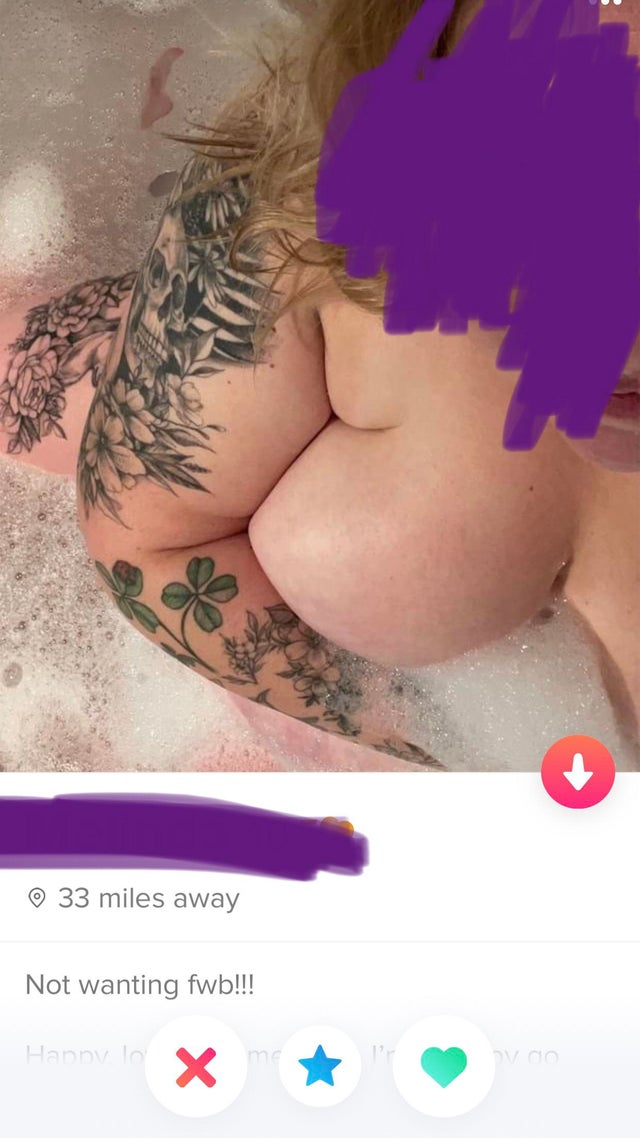 No FWB… here's a pic of me naked in the tub.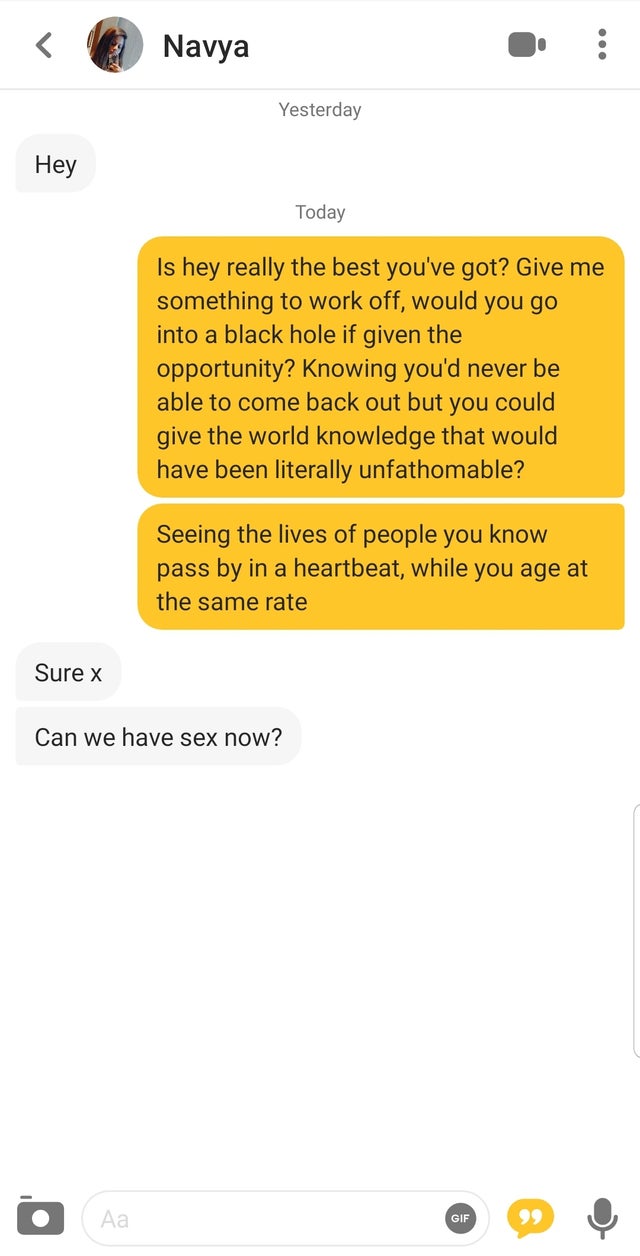 Different wavelengths.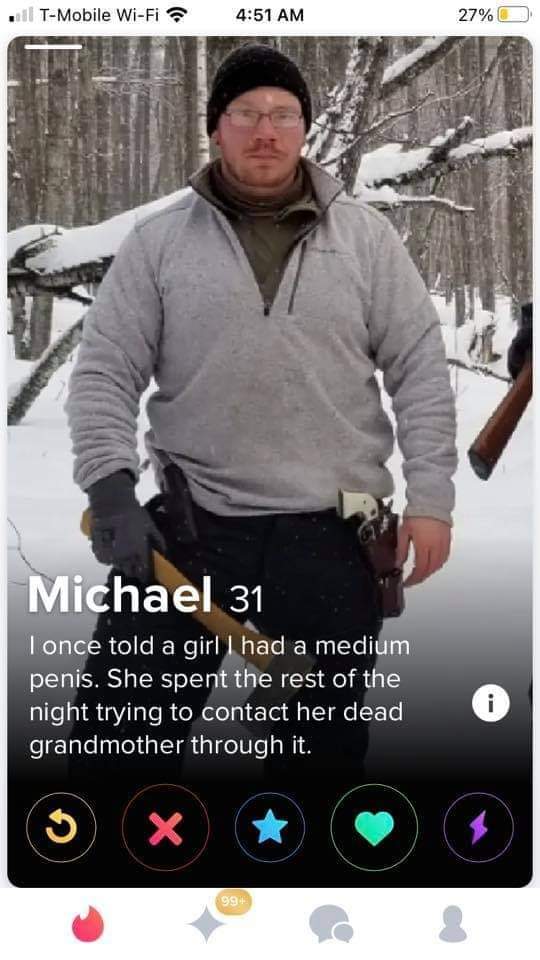 2 guns and an axe – are the woods that dangerous?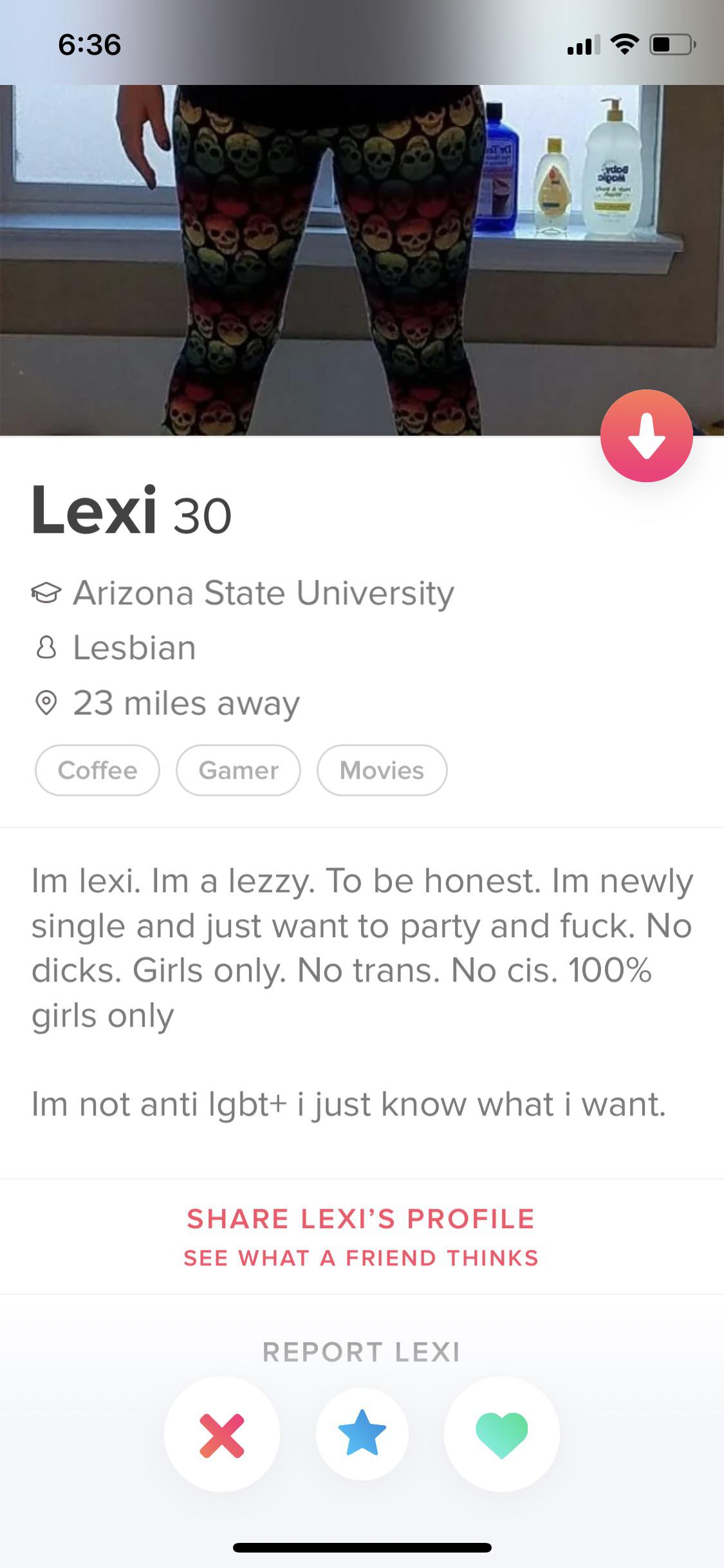 No trans, no cis, what's left?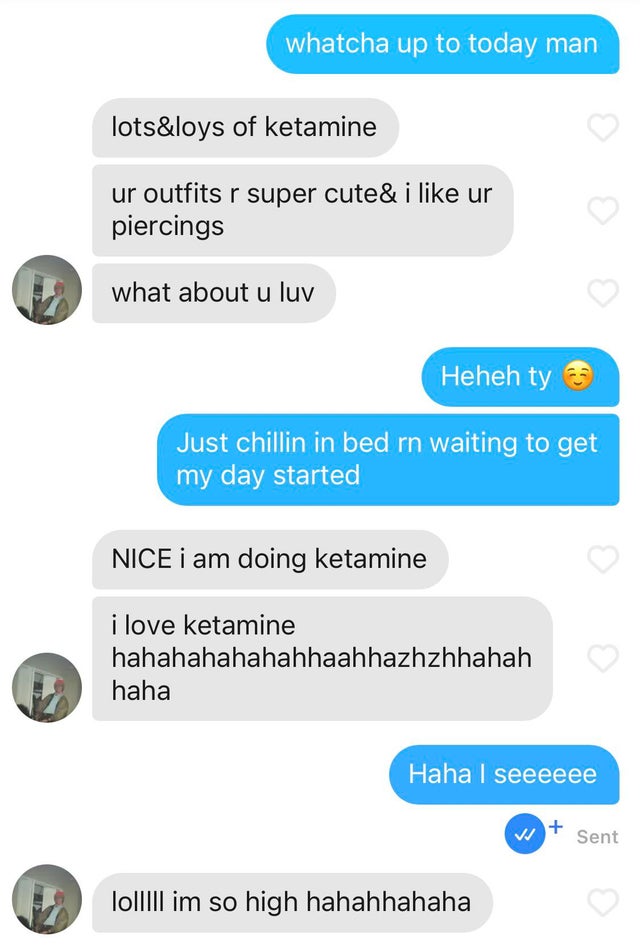 I want some ket now.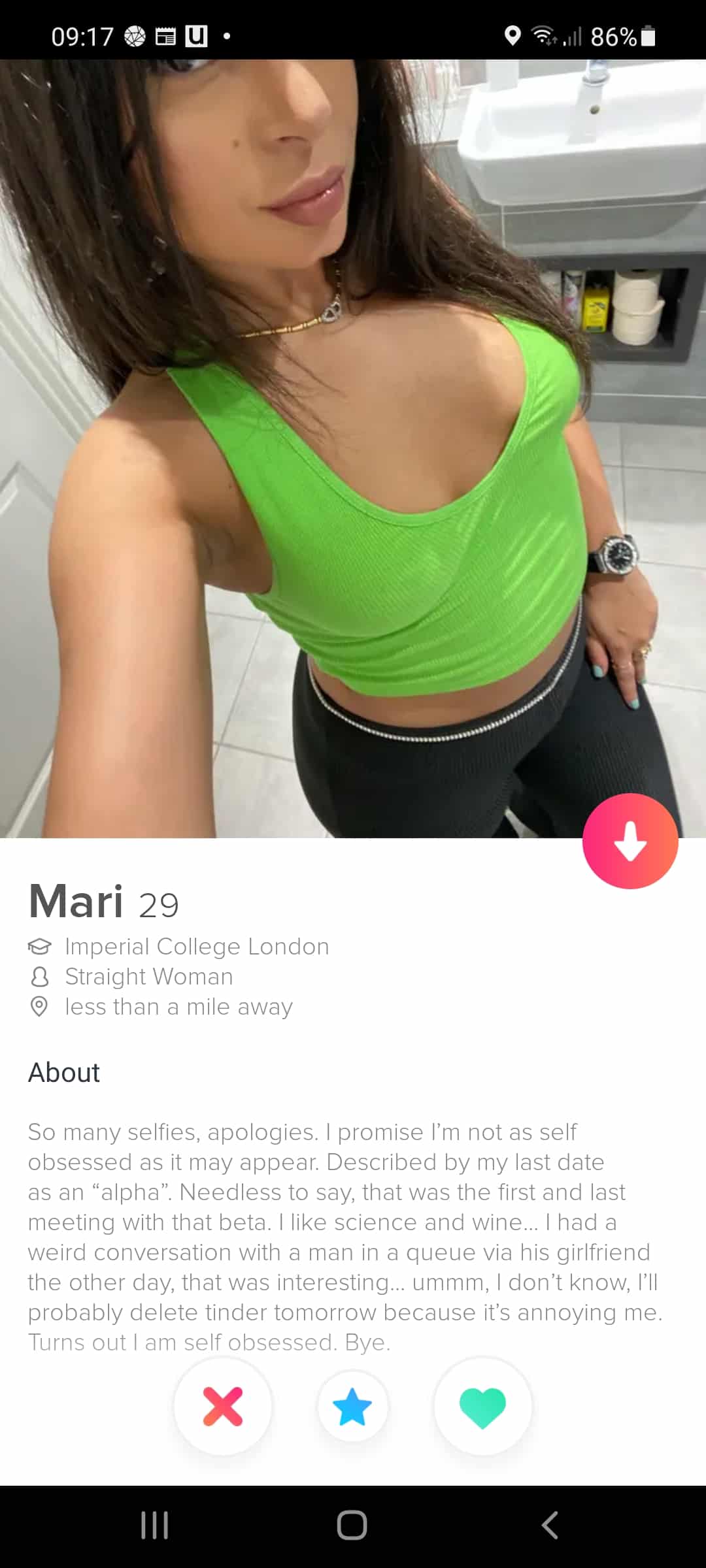 Available for a short time only.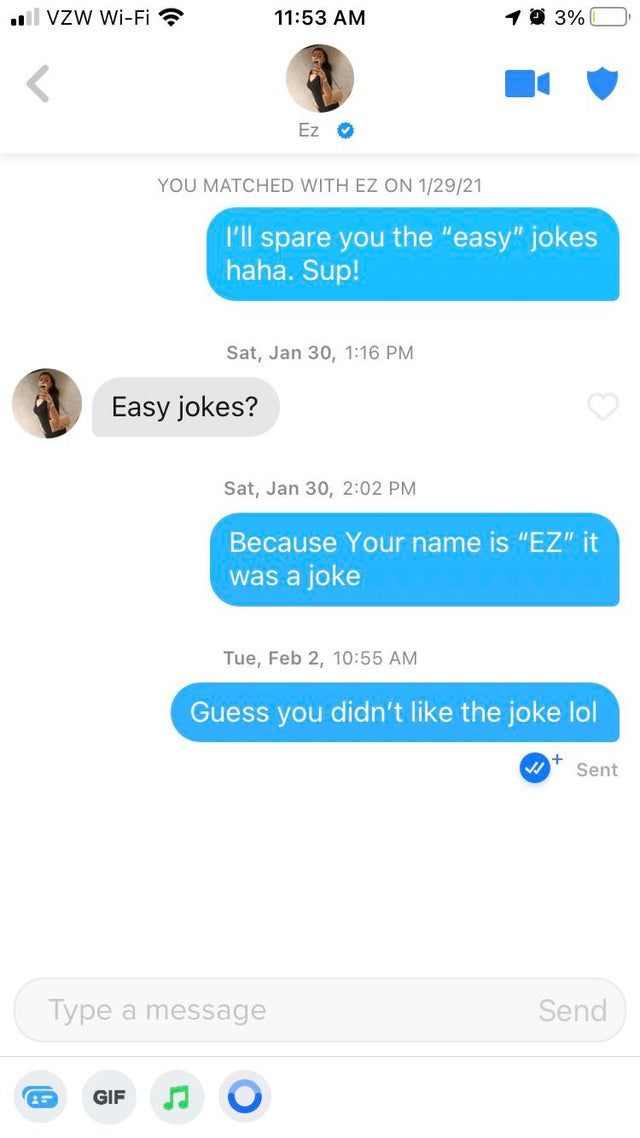 Oh the pain.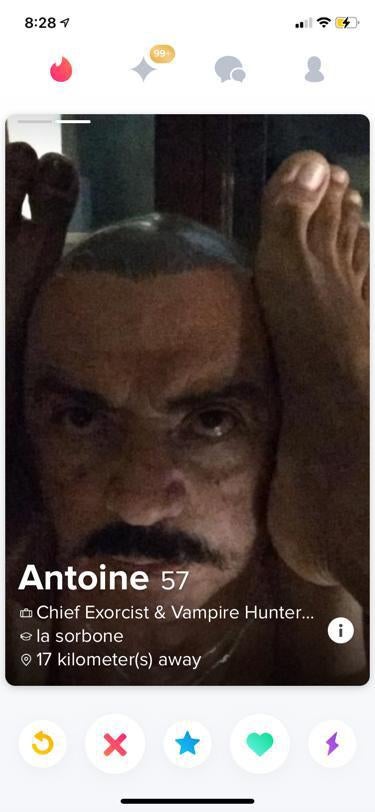 Aaaaand we're done.
—-
Alrighty then. That was fun. See you next week for more best and worst Tinder shenanigans.
For last week's instalment, click HERE.