Another week, another rundown of the funniest and weirdest conversations and profiles in Tinder land. If you've got any you think can make the cut send them in to our Facebook page or e-mail contribute@sickchirpse.com.
Let's go:
And we're off…
Living the high life.
Well played.
Big tit confidence.
Wow. Just wow.
Double the pleasure.
Jeez, sorry!
Head trauma survivor.
Everyone swipe left.
Can't believe that worked.
Fair's fair.
Count the red flags.
Your weekly reminder that height privilege is real.
Blimey!
What's so gay about that?
Give the man a round of applause.
Rarer than a unicorn.
Another productive conversation.
Controversial.
You'd be surprised how many people are into that.
Somehow I don't think he's going to find out.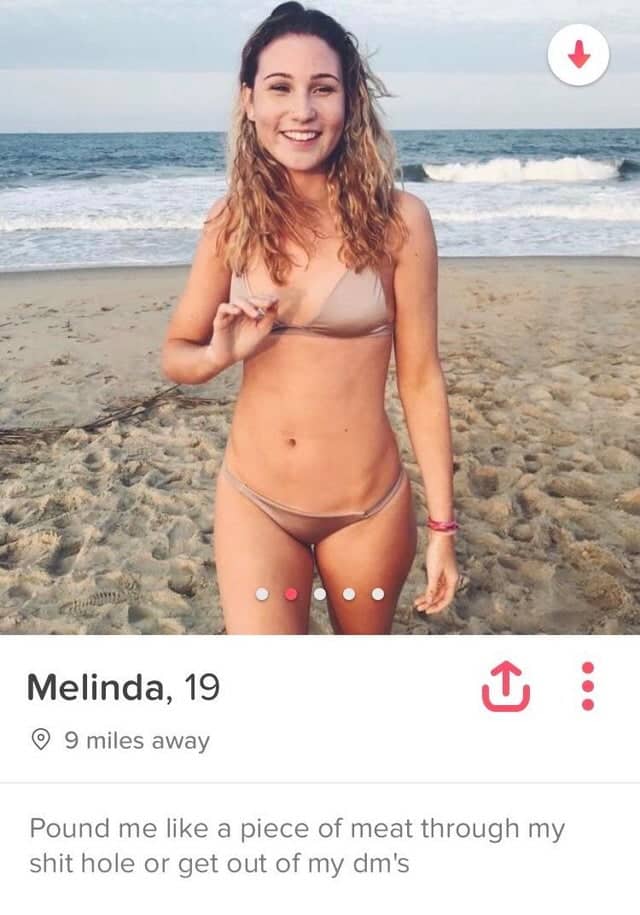 Bit aggressive.
WTF?
Aaaaaand we're done.
—-
Alrighty then. That was fun. See you next week for more best and worst Tinder shenanigans.
For last week's instalment, click HERE.