Another week, another rundown of the funniest and weirdest conversations and profiles in Tinder land. If you've got any you think can make the cut send them in to our Facebook page or e-mail contribute@sickchirpse.com.
Let's go: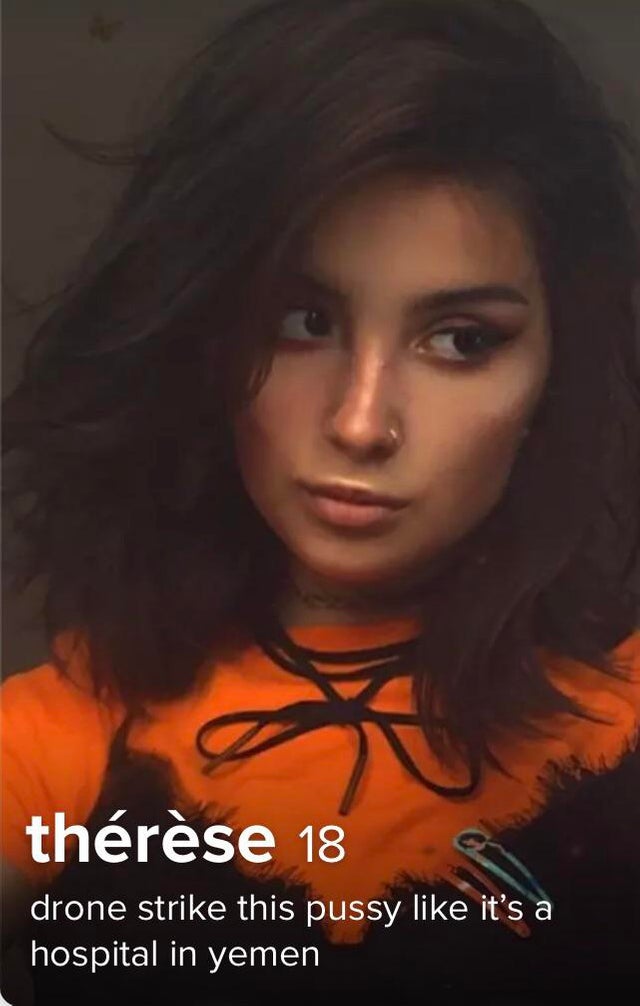 And we're off…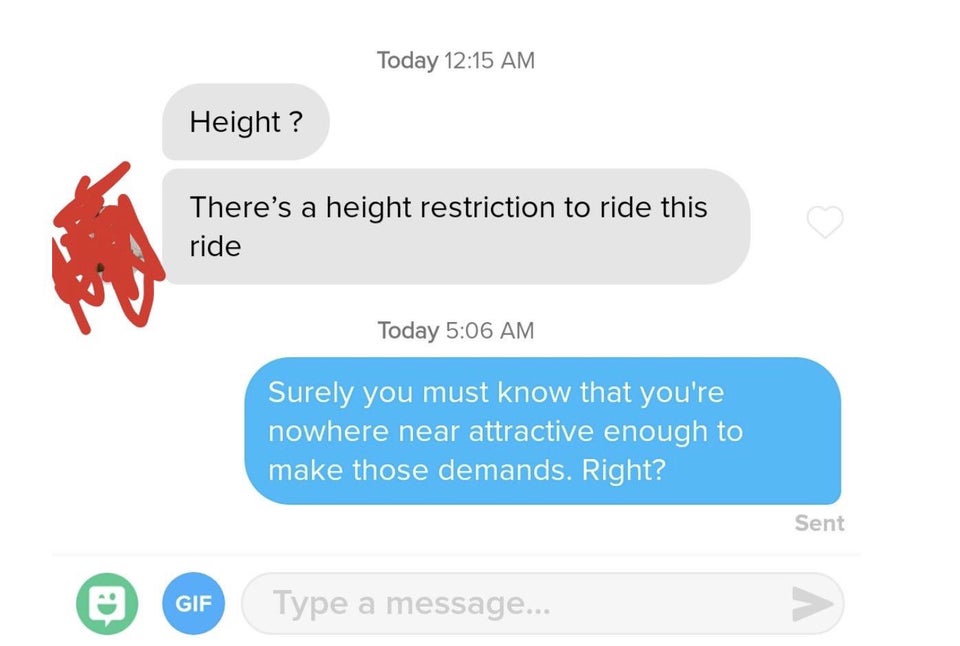 Solid start.
==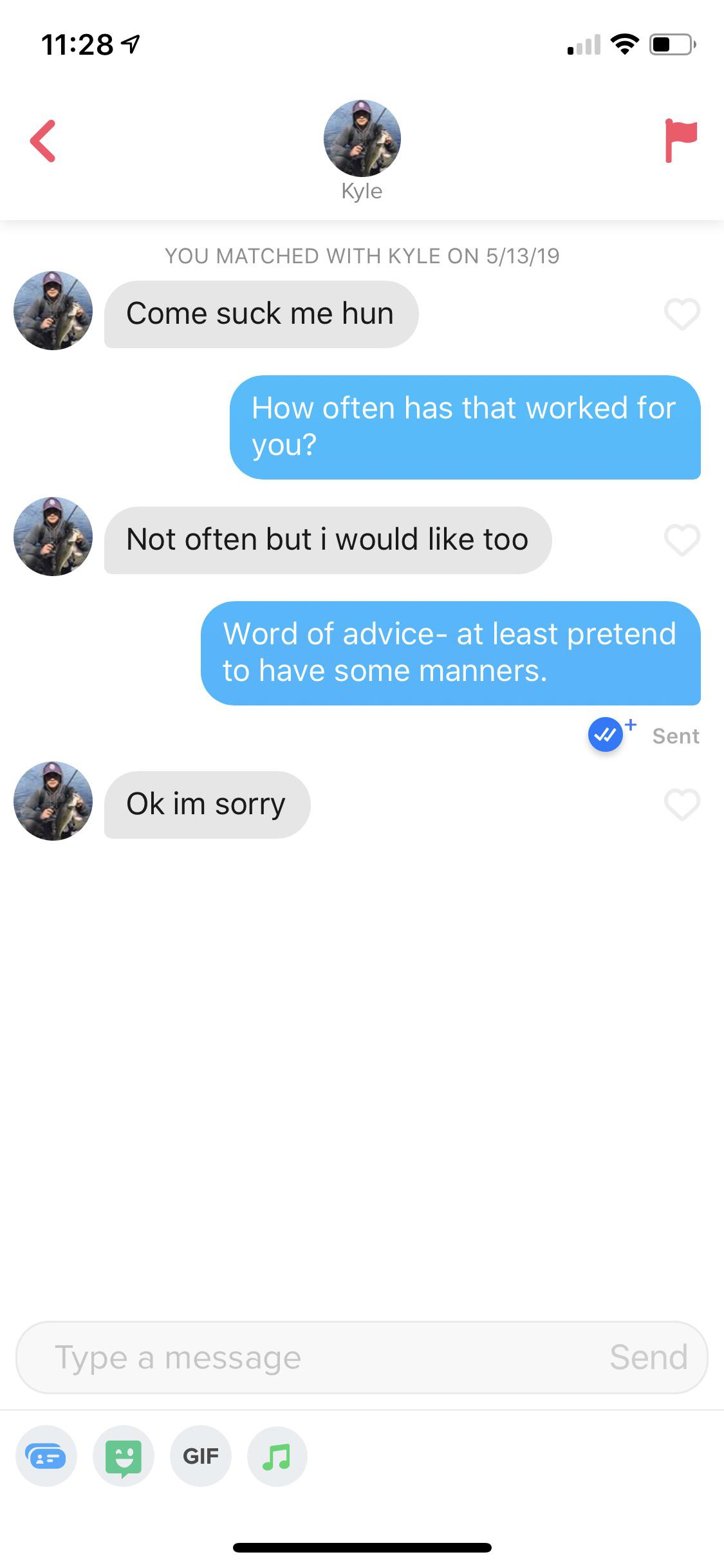 His name is actually Kyle – perfect.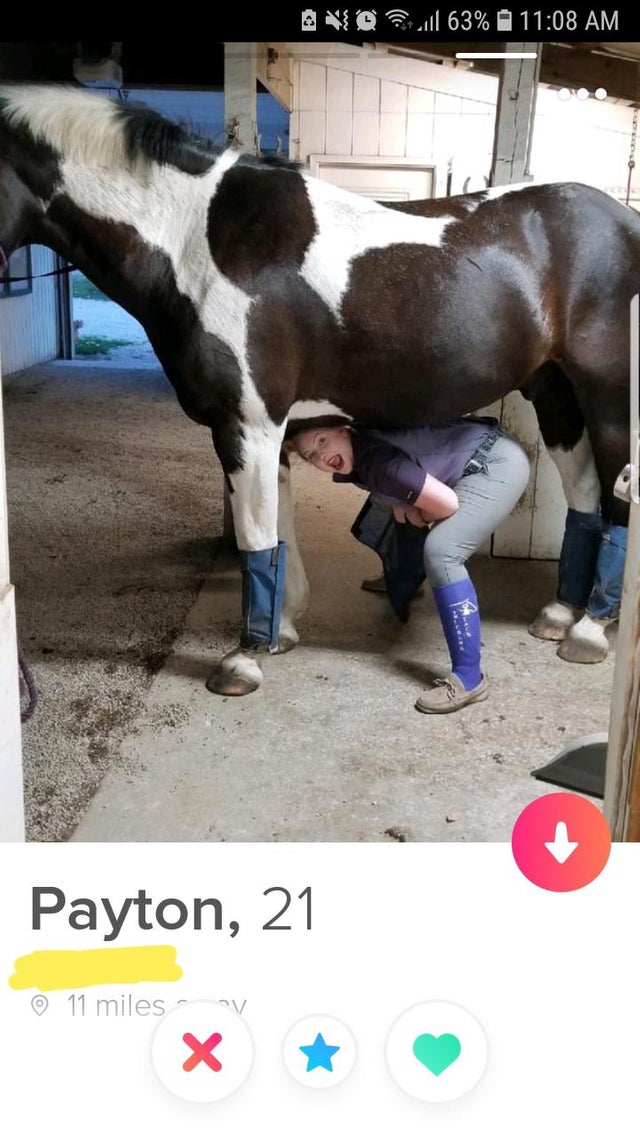 That's brave.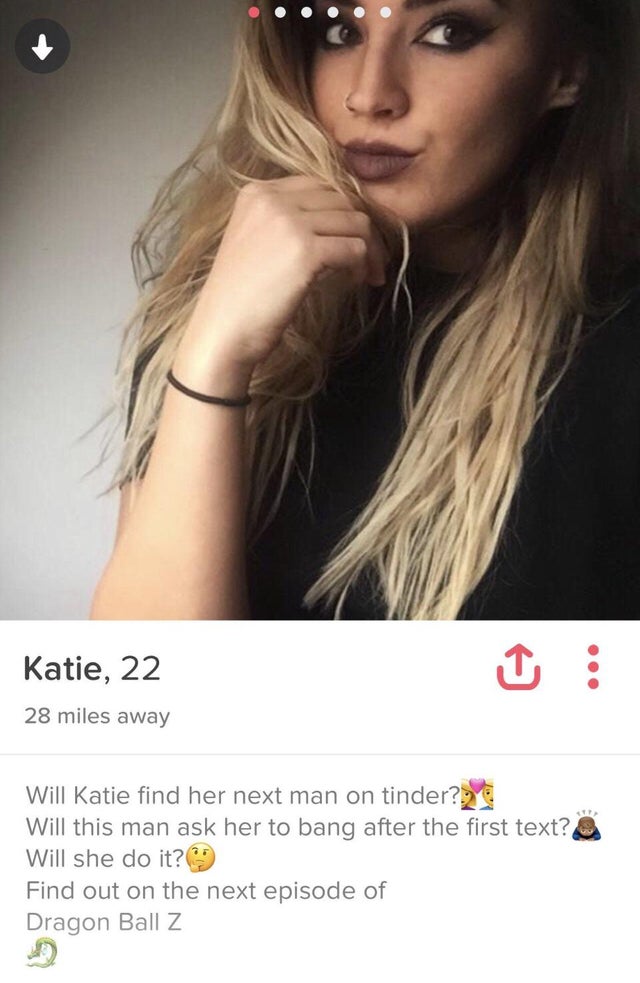 Will she take 2 years to power up?
Run.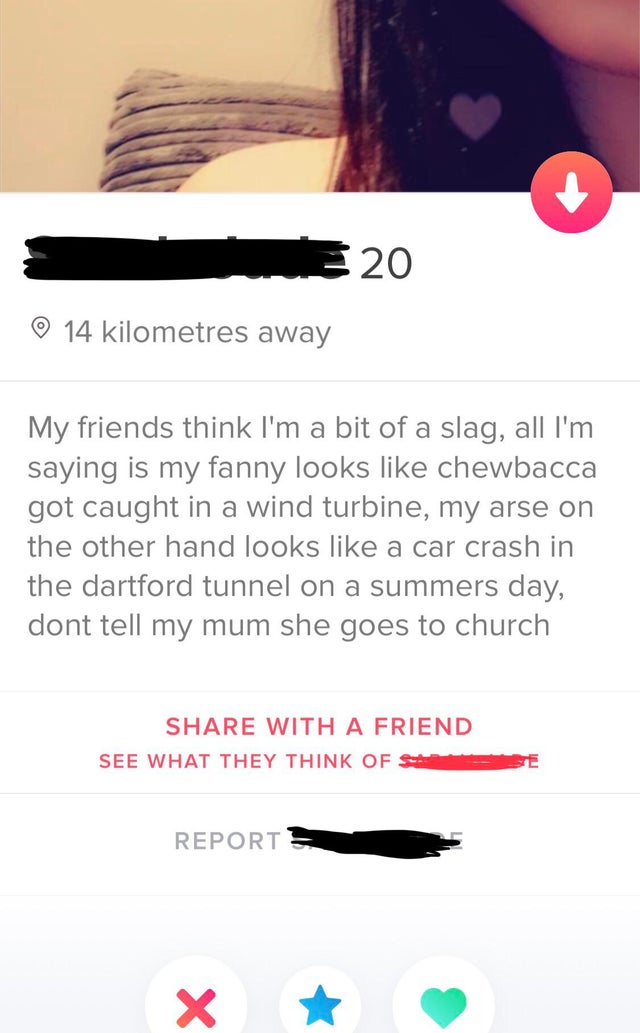 I think I'm in love.
Fire at will.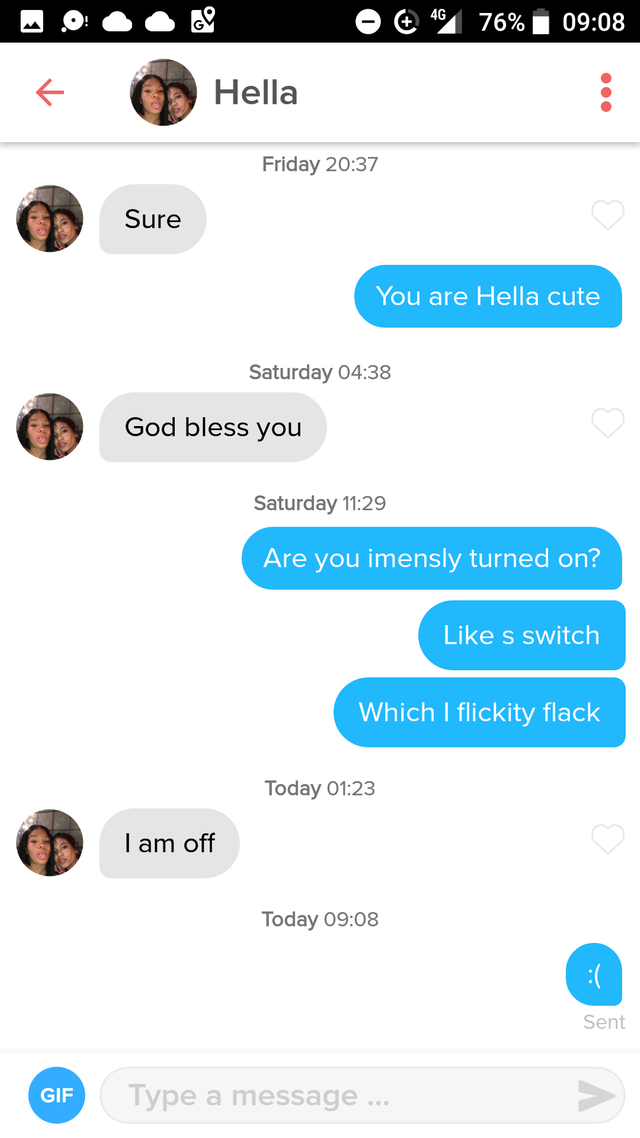 He tried…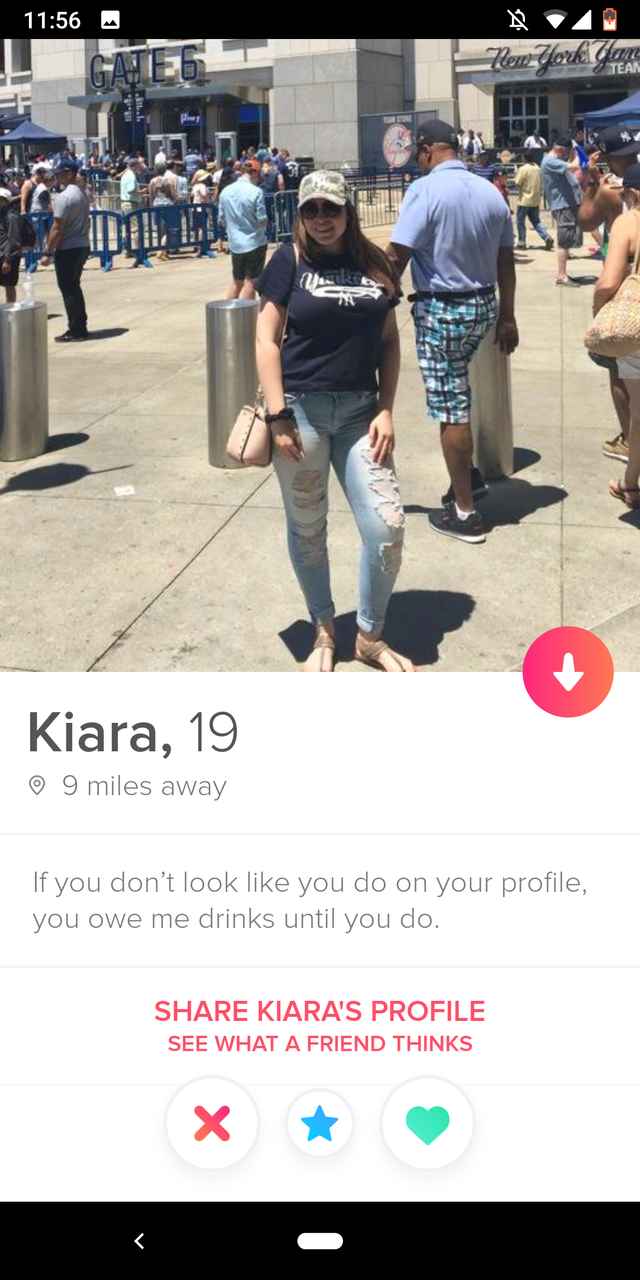 She has feet like a ninja turtle.
So your average while girl then?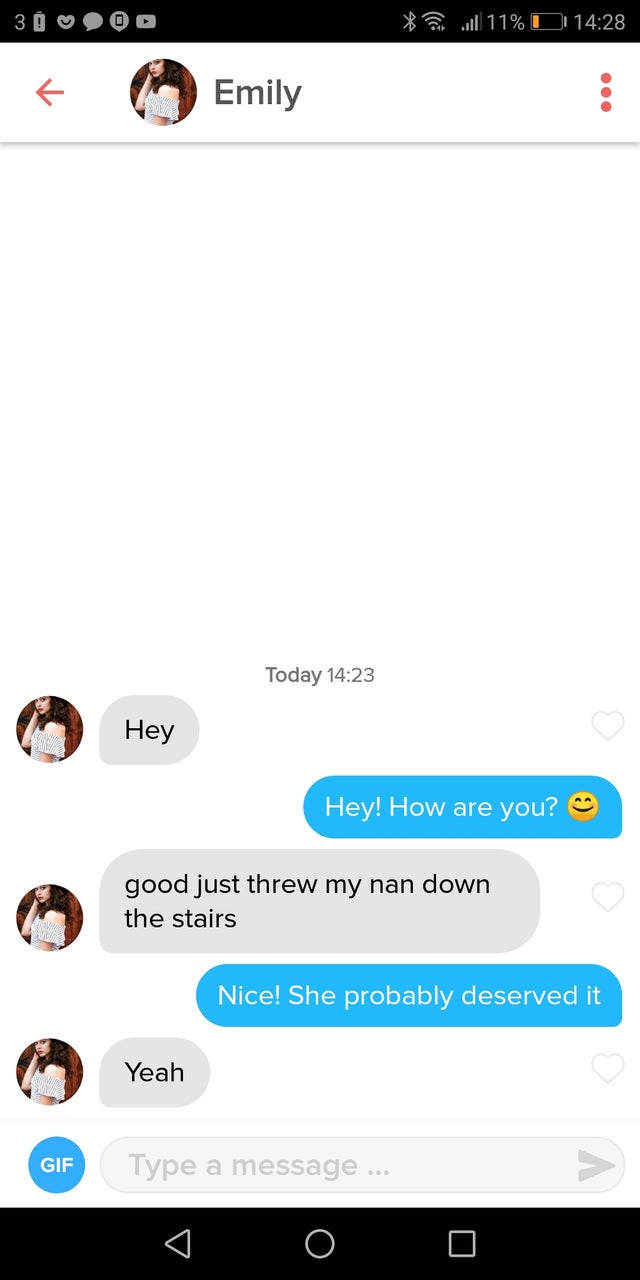 Wholesome.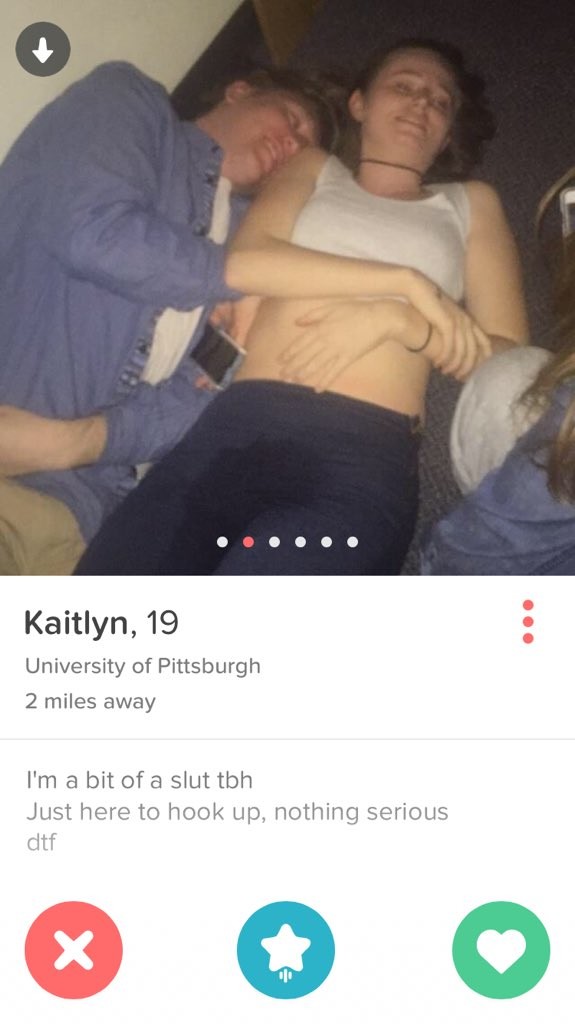 Love the honesty.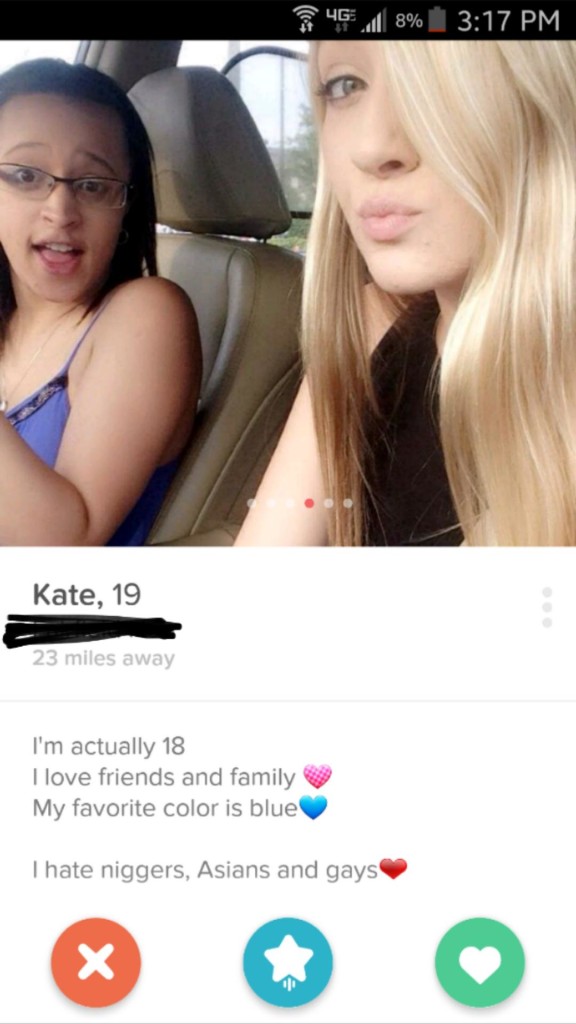 0 – 100 out of nowhere.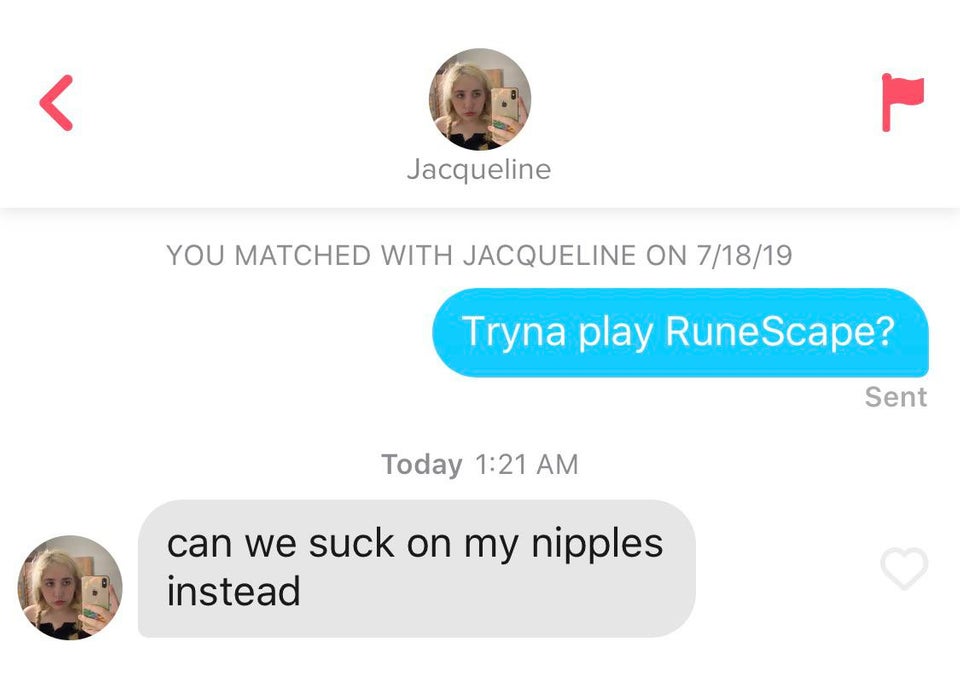 With the mobile version I'm sure that's possible.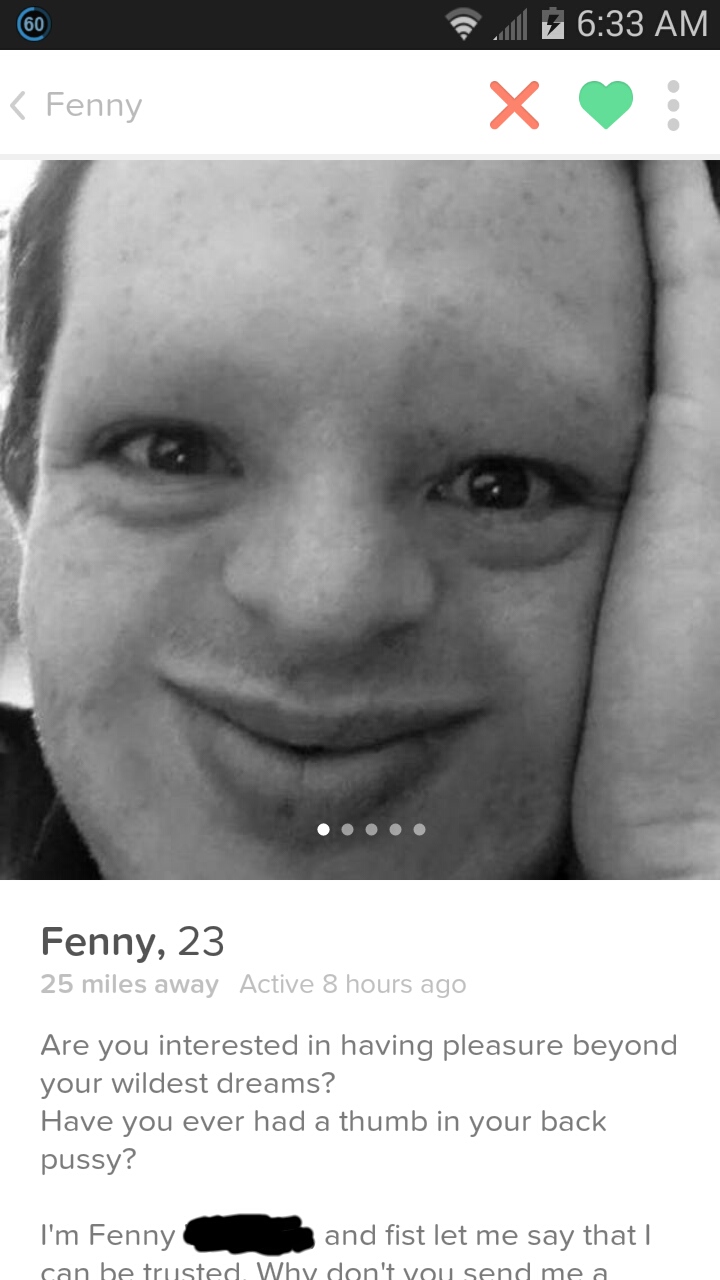 Nightmares.
Yes she does.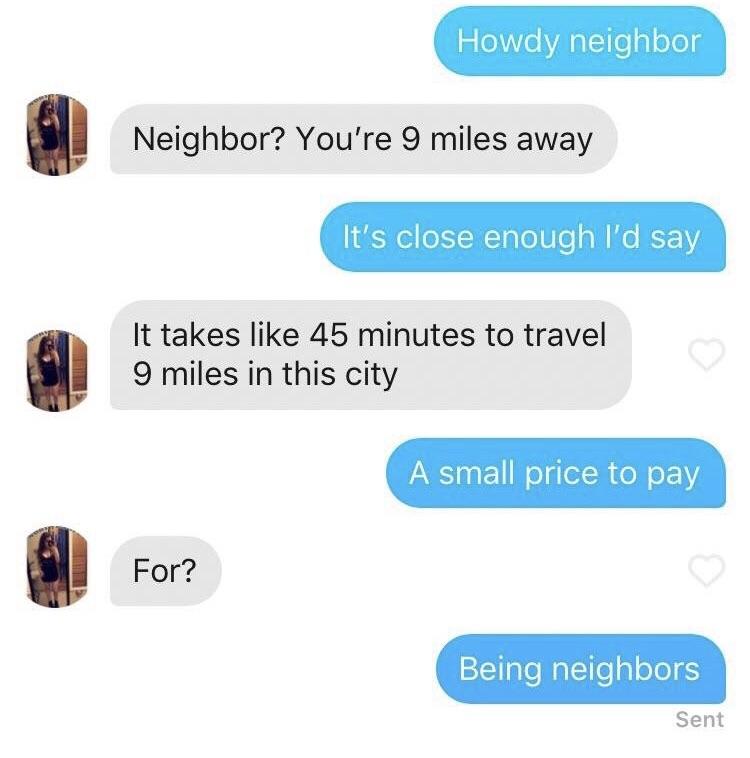 Everybody needs good neighbours.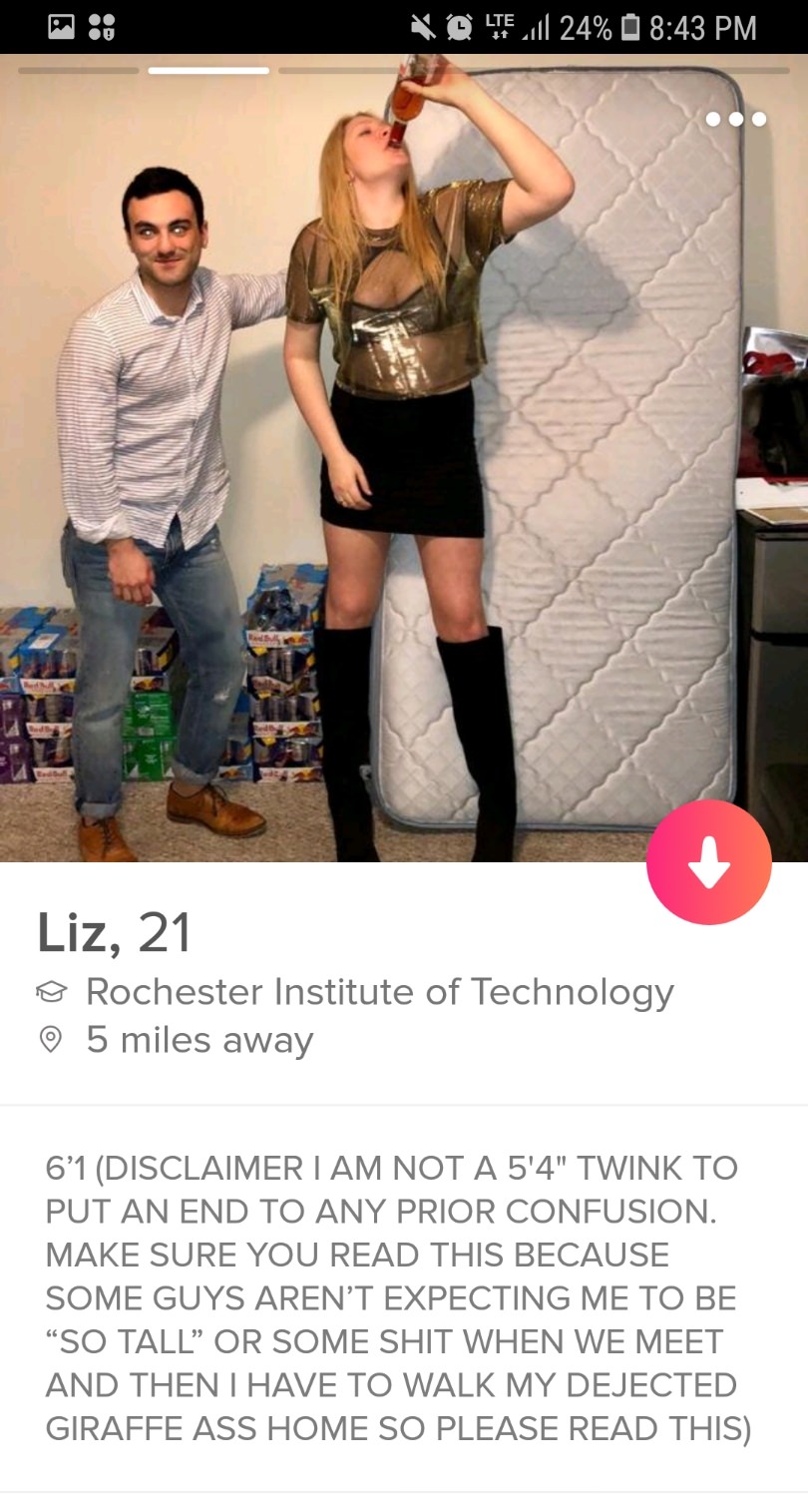 Tall girl problems.
No pressure or anything.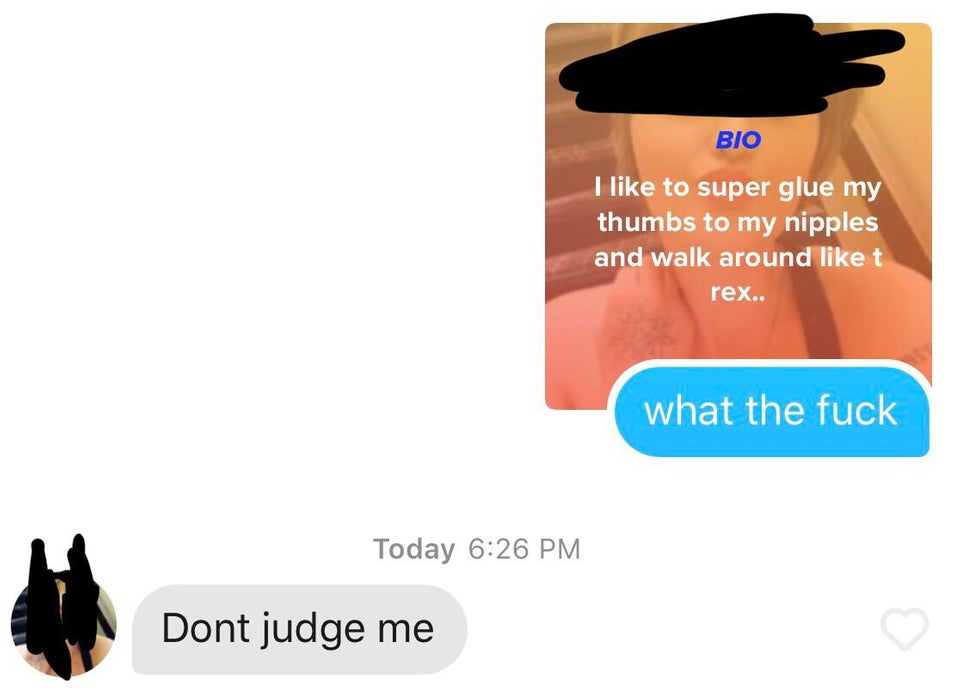 Superglue isn't necessary but shows commitment.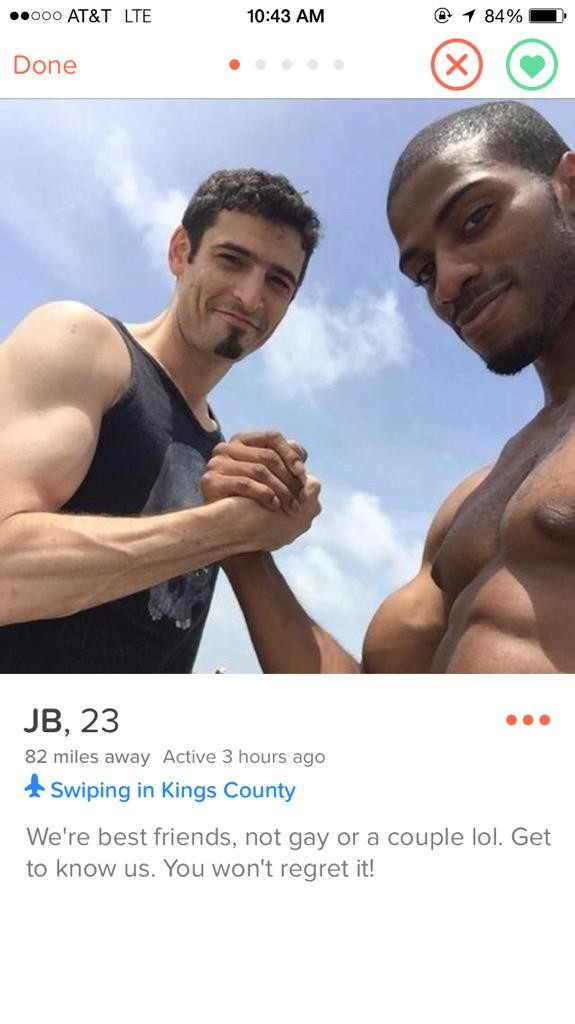 You just know these bros are about to make some girl's mixed race fantasy come true.

Aaaand we're done.
Alrighty then. That was fun. See you next week for more best and worst Tinder shenanigans.
For previous instalments, click HERE. Awesome.