Another week, another rundown of the funniest and weirdest conversations and profiles in Tinder land. If you've got any you think can make the cut send them in to our Facebook page or e-mail contribute@sickchirpse.com.
Let's go: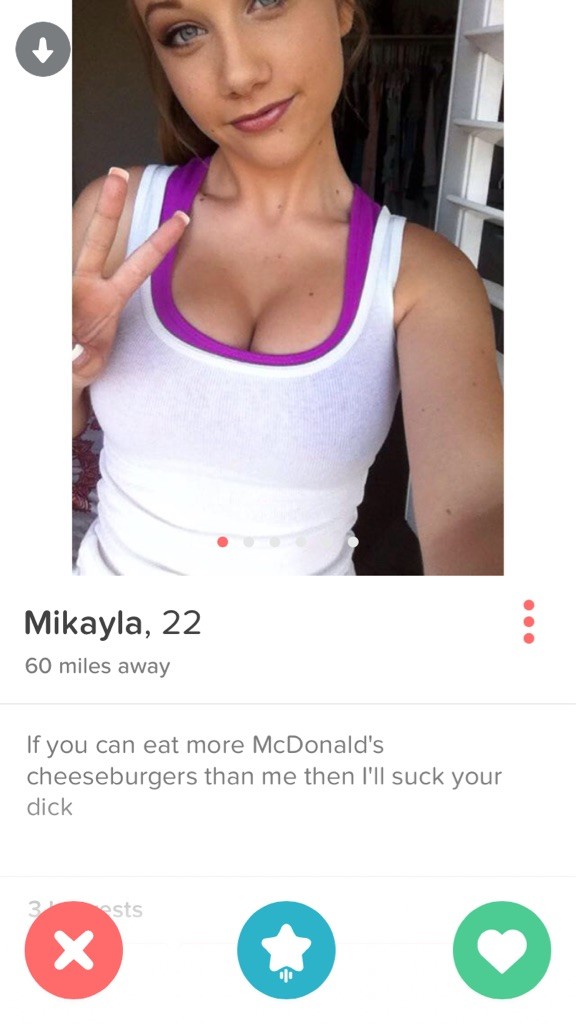 And we're off…
Gwarn Julia.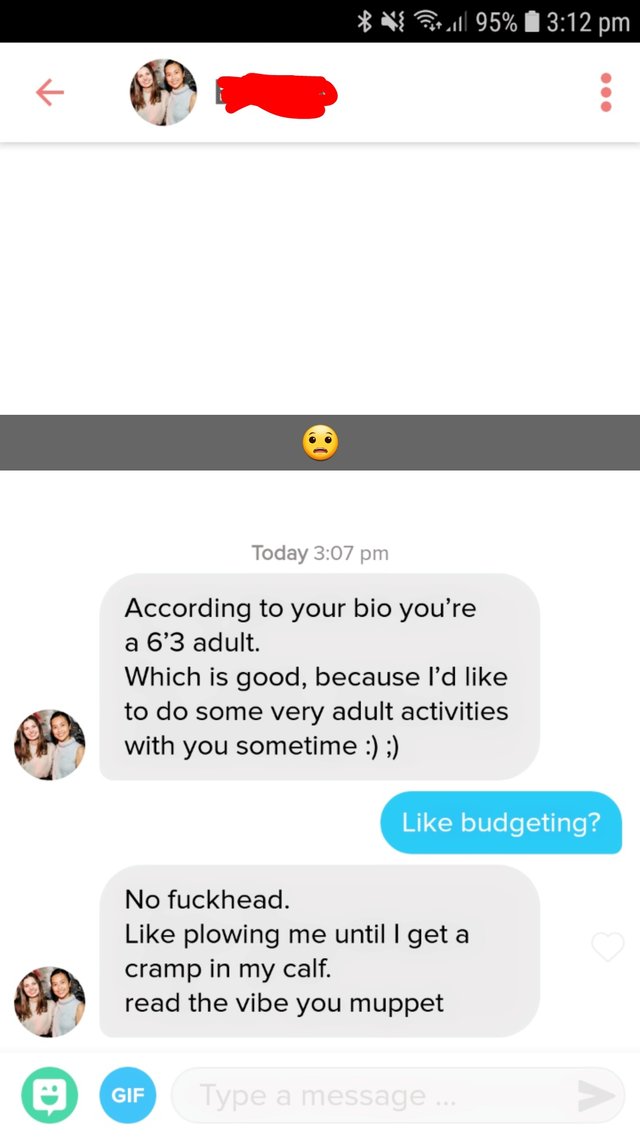 Budgeting is more important.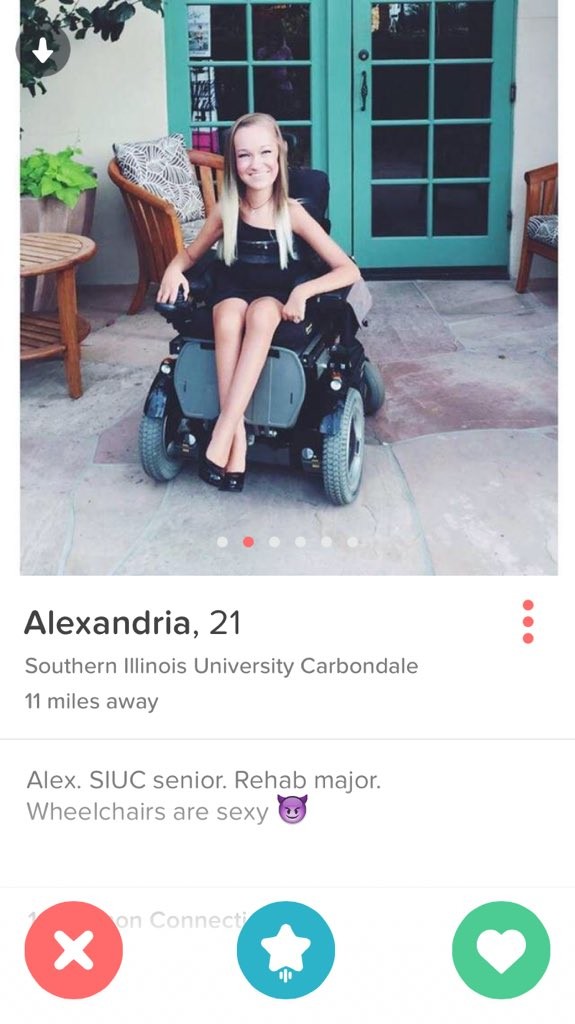 Not sure if this is inappropriate to say but doesn't she have great legs?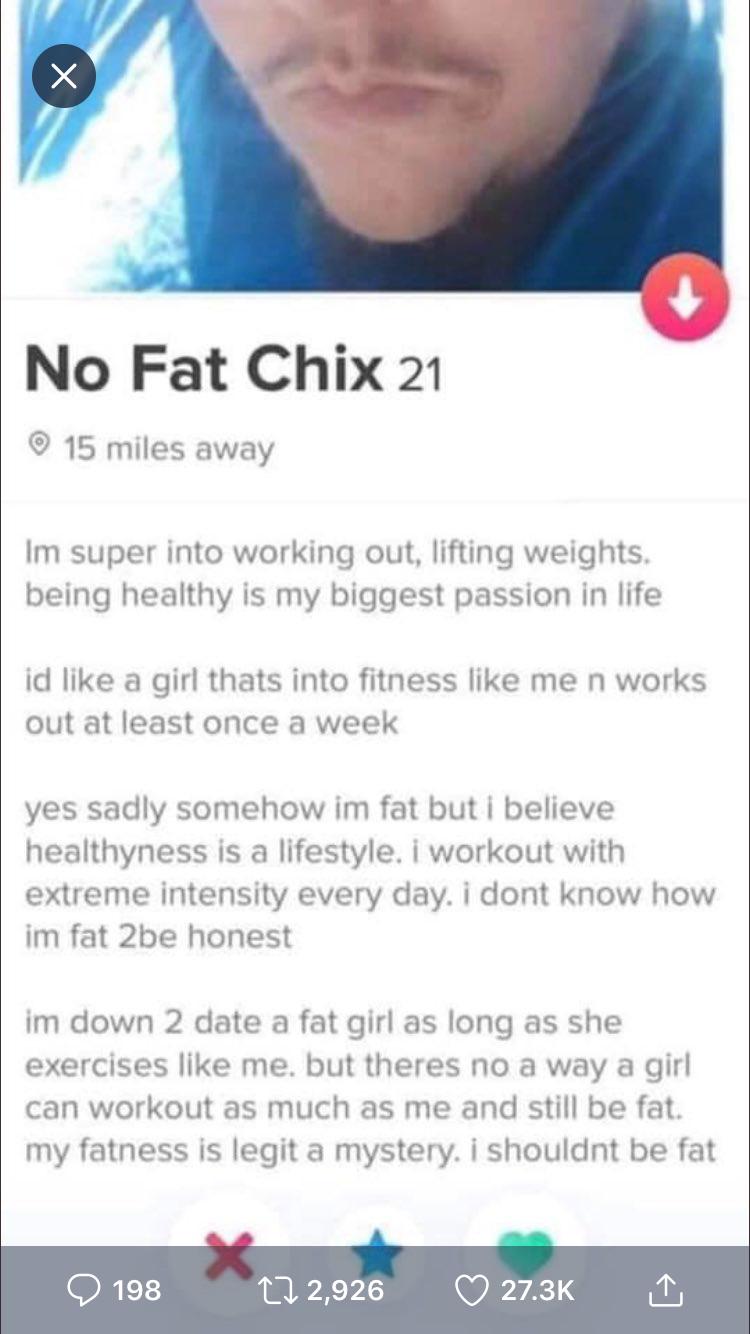 He's trying his best OK?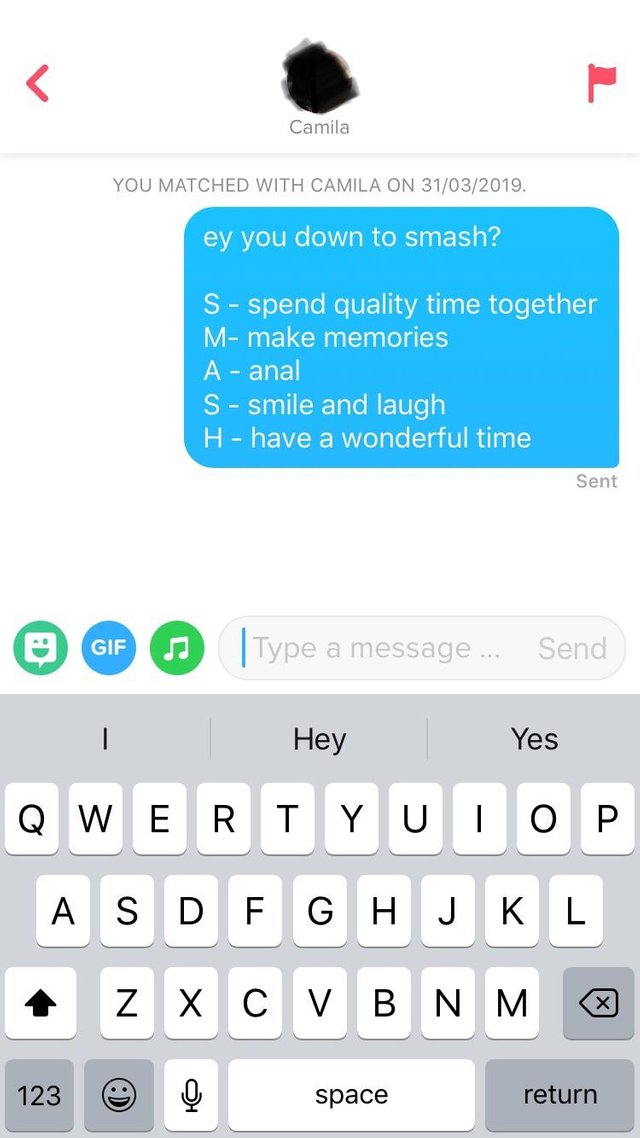 I need to know if this worked.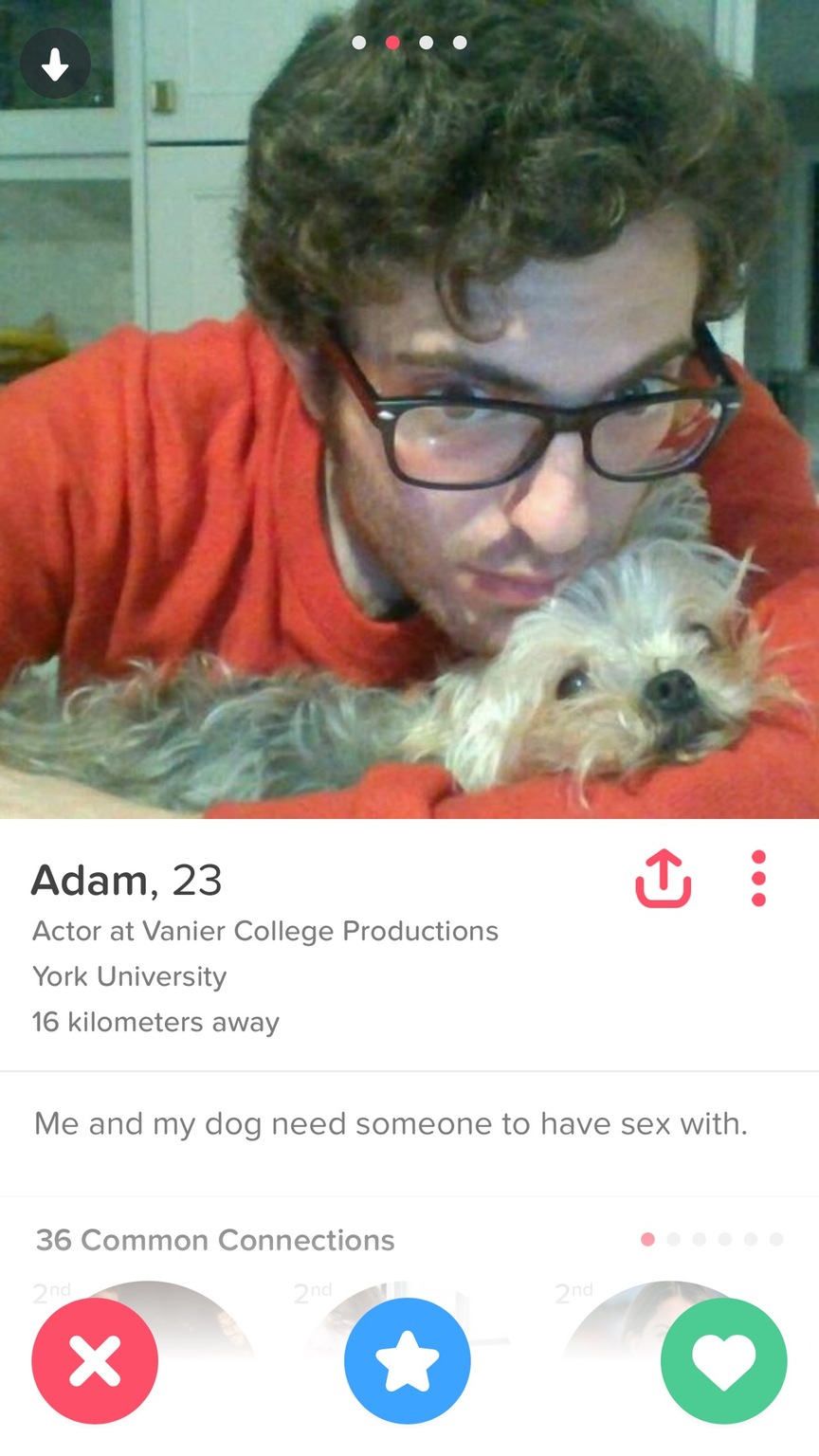 You're on the wrong app mate.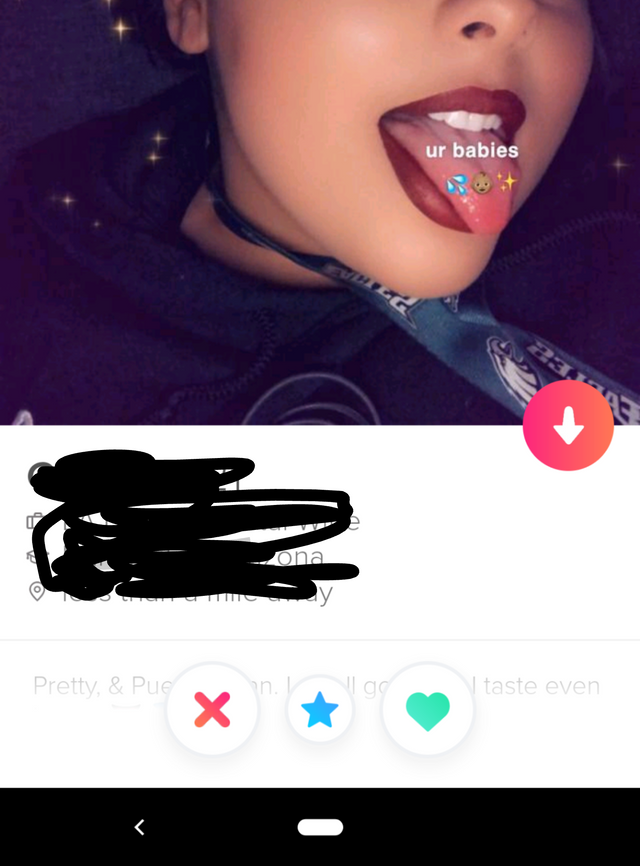 Target practice.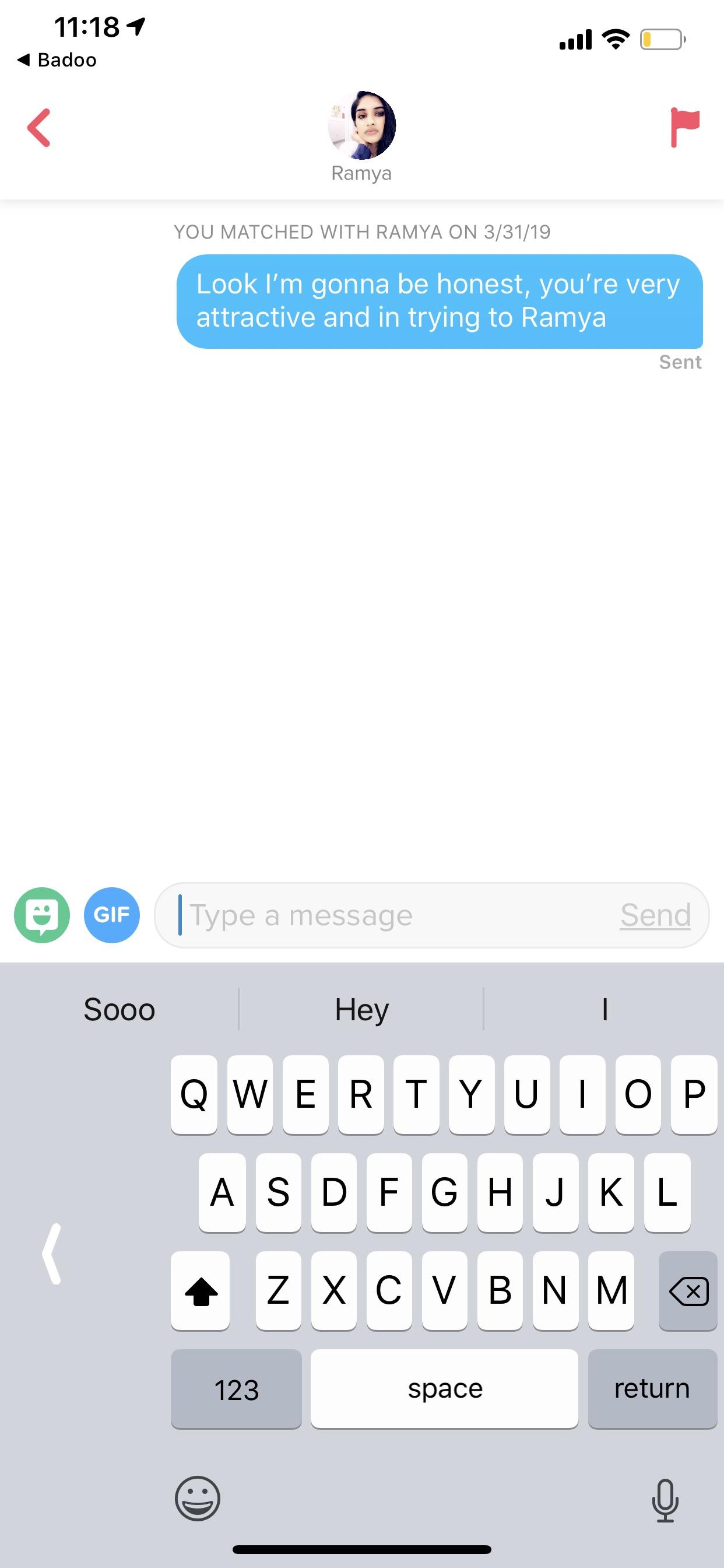 You miss 100% of the shots you don't take.
Can't unsee…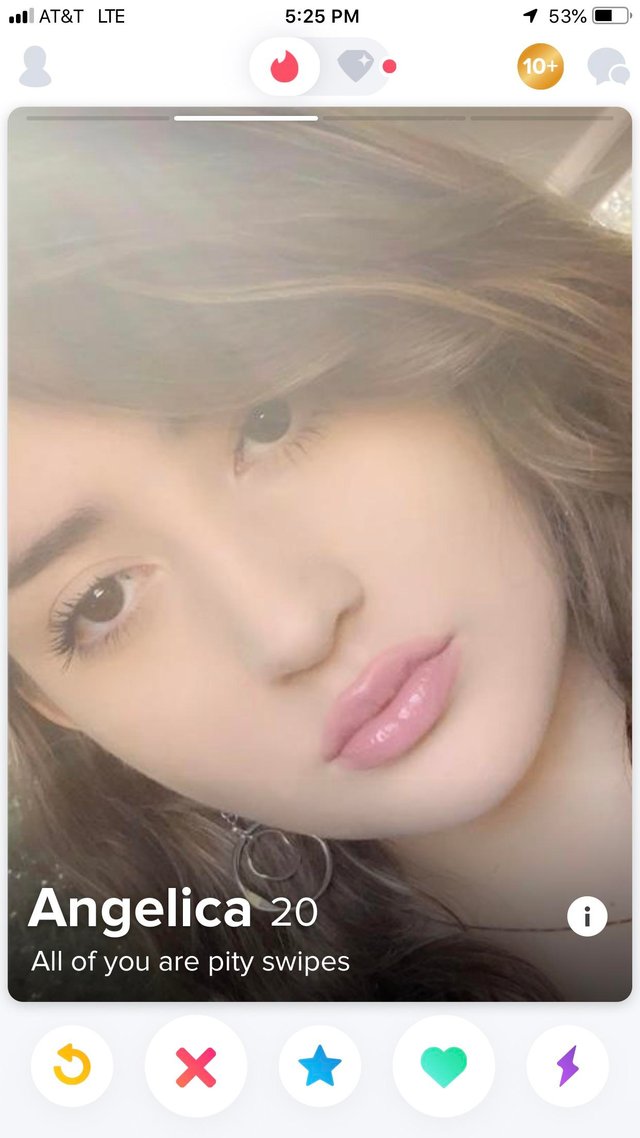 She looks like she gives very unenthusiastic handjobs.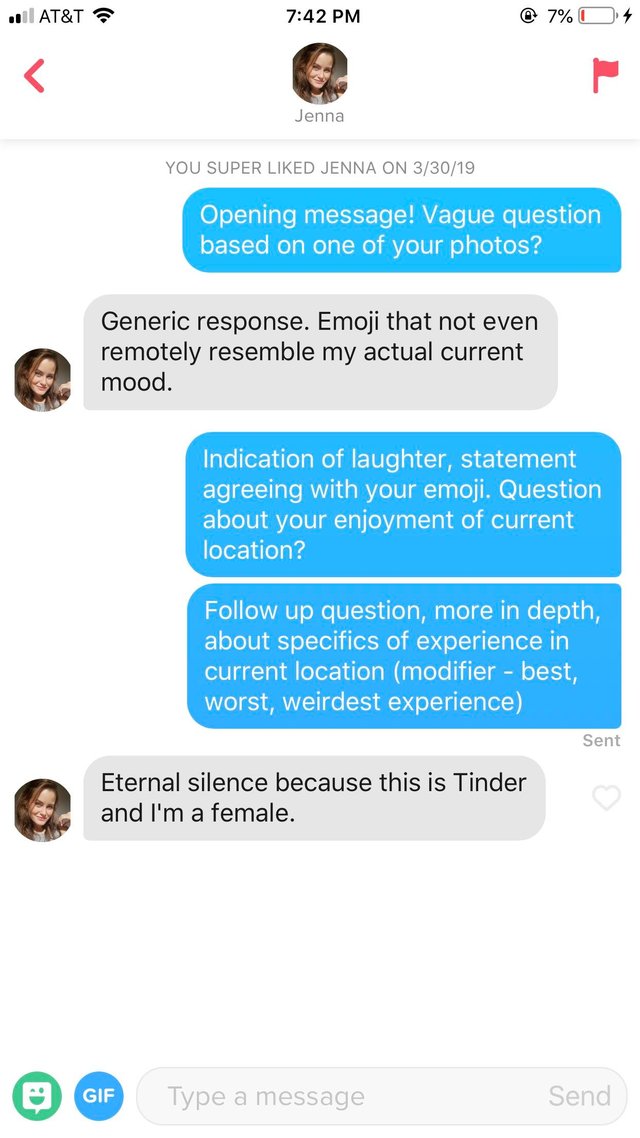 She's got him there.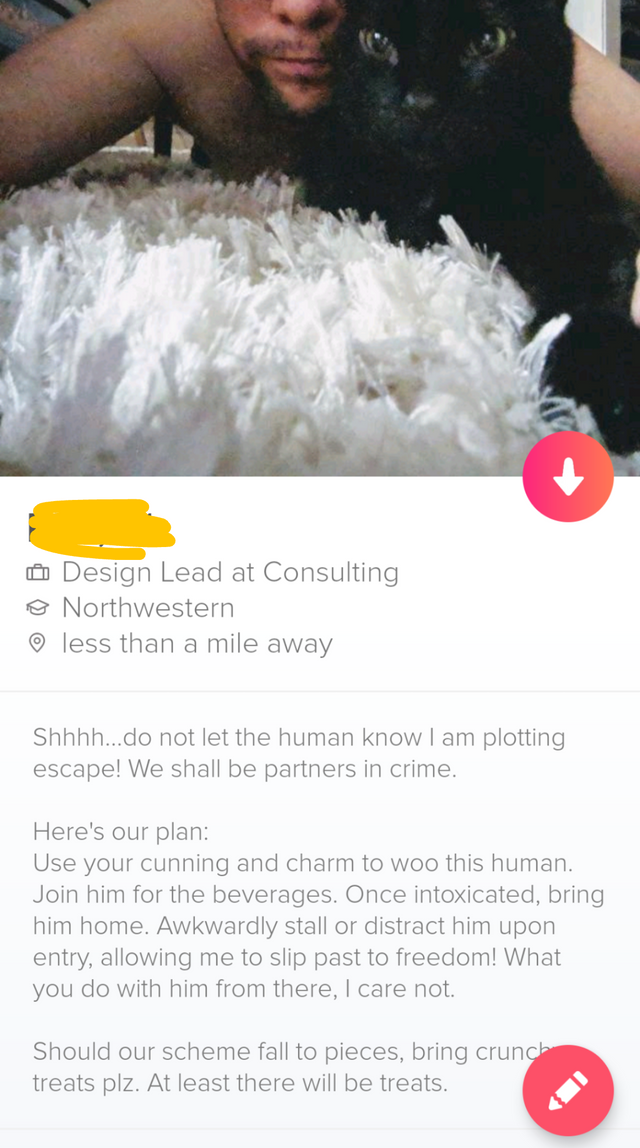 I don't think this bio is going to work.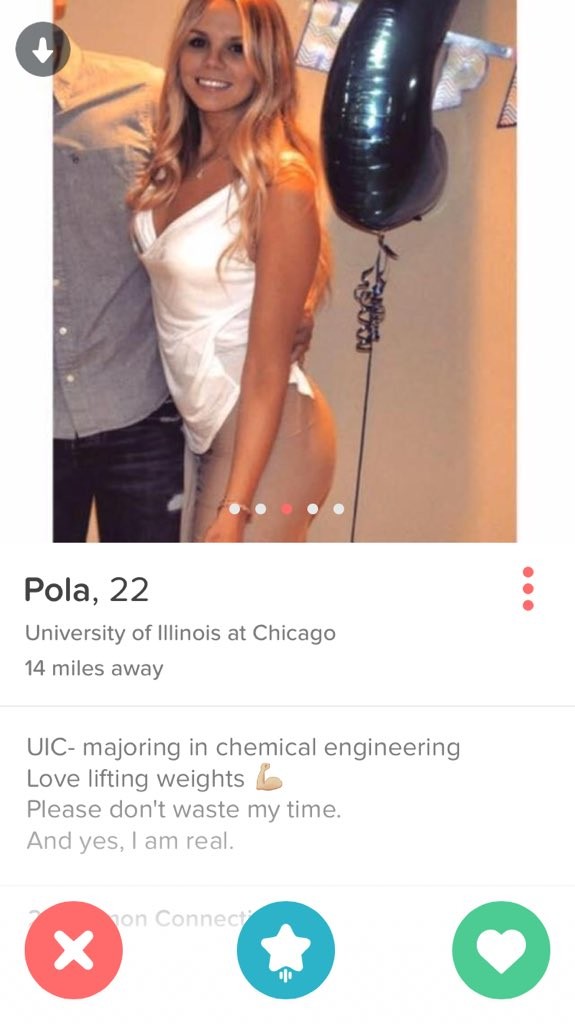 Must be a tough life being so good-looking that you have to convince everyone on Tinder you're real.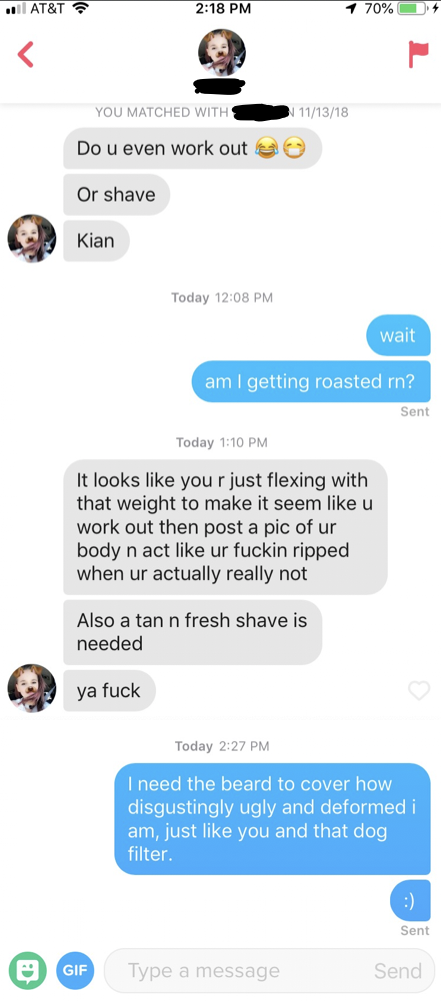 Someone call the burns unit.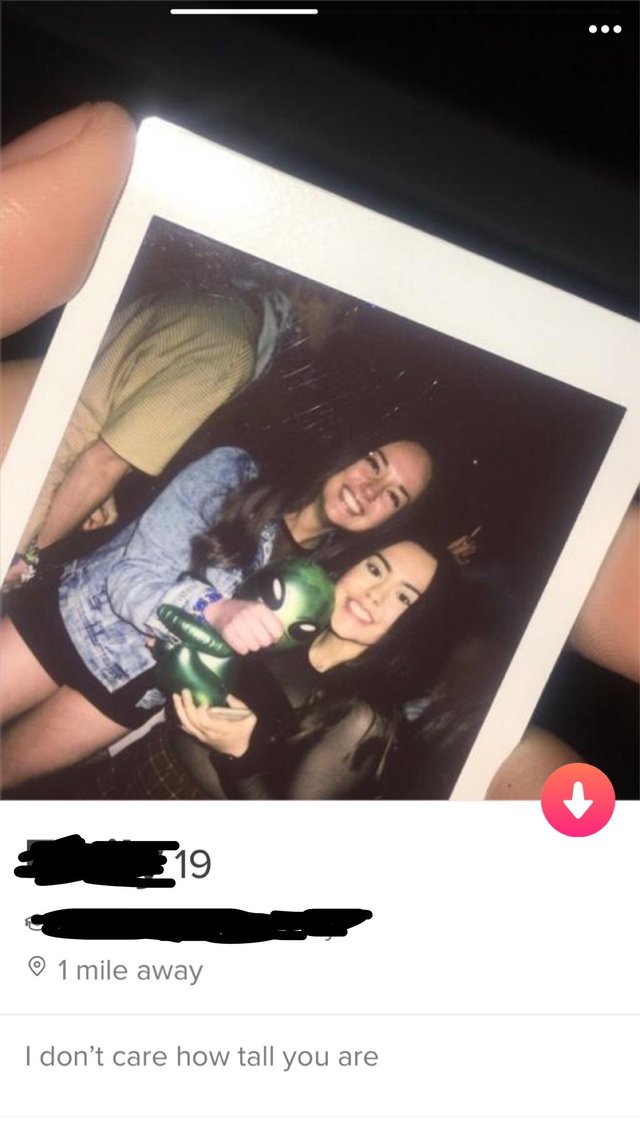 The perfect Tinder bio in 2019.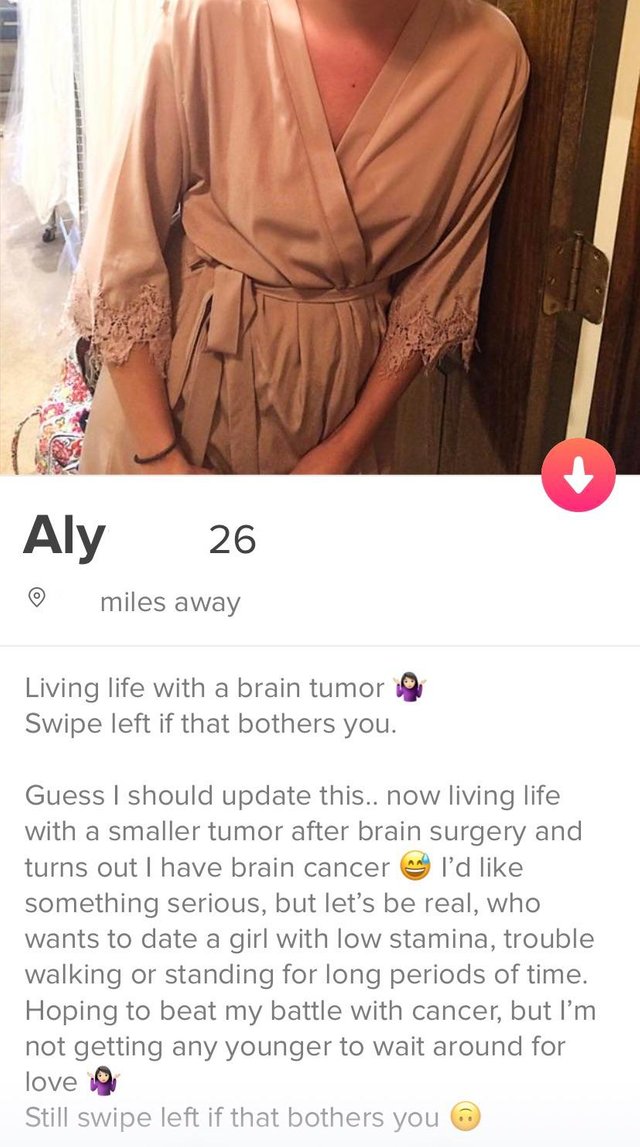 It's not always about the jokes on the Tinder round-up, sometimes it'll hit you right in the feels.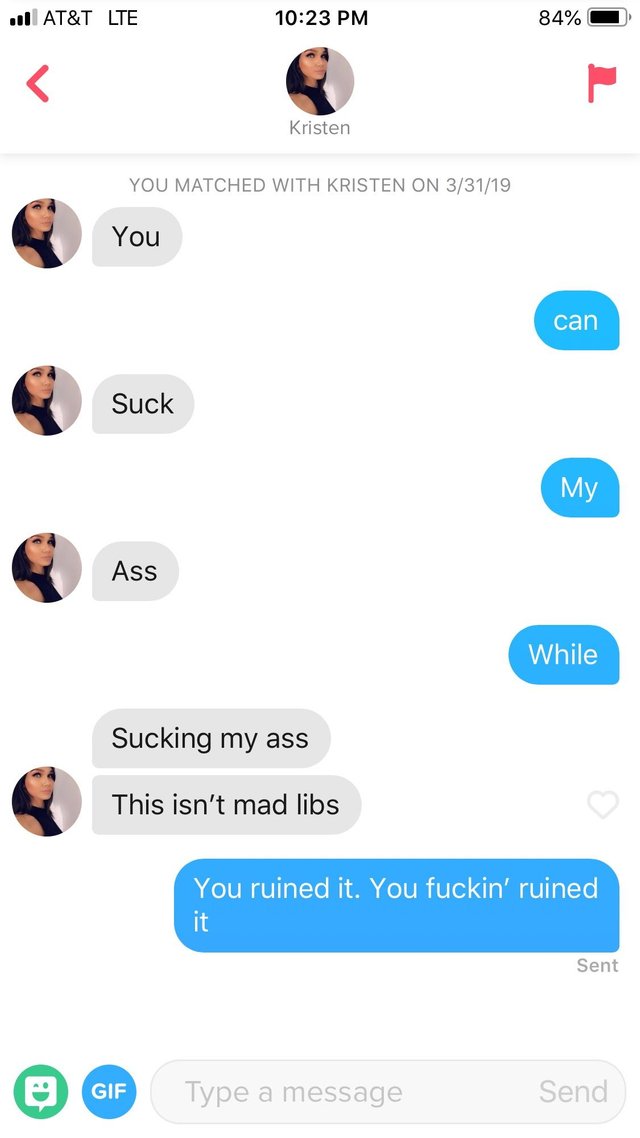 What a party pooper.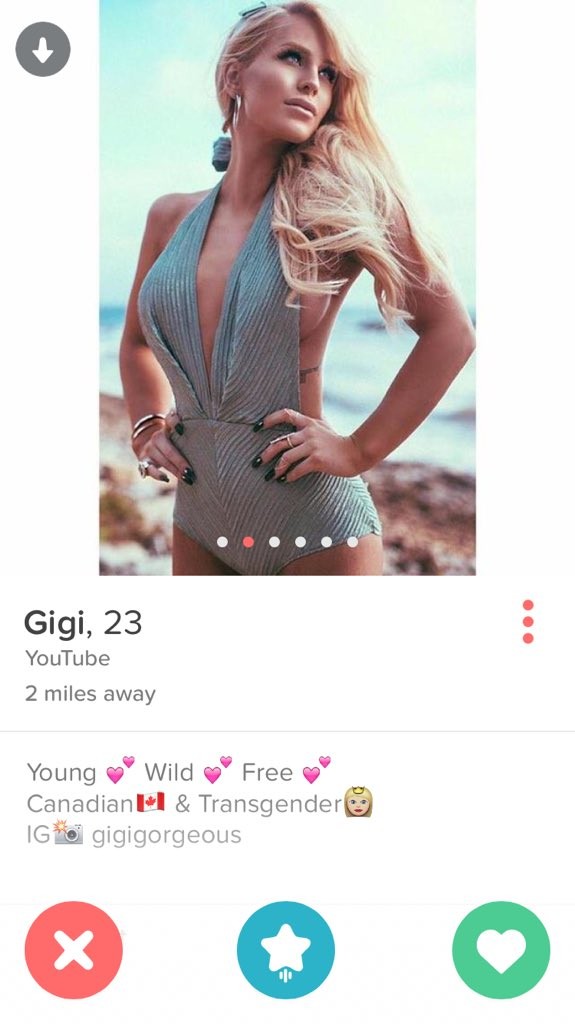 This week's reminder that you could easily swipe right on a trans girl and not even know it.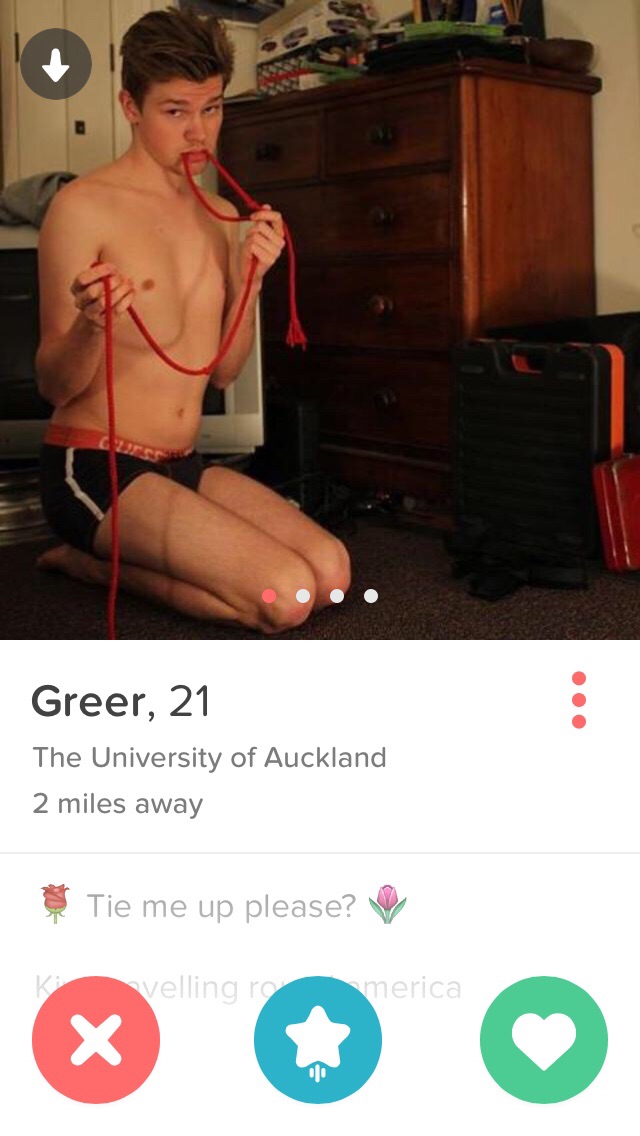 I don't want to know what's in that tool box.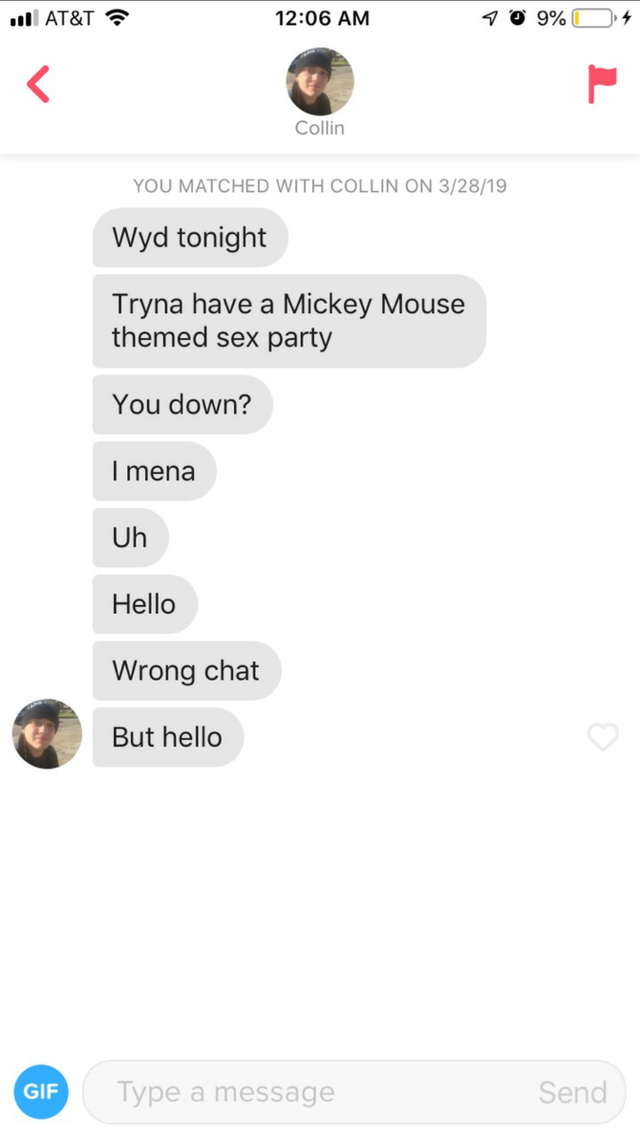 Welcome to the club.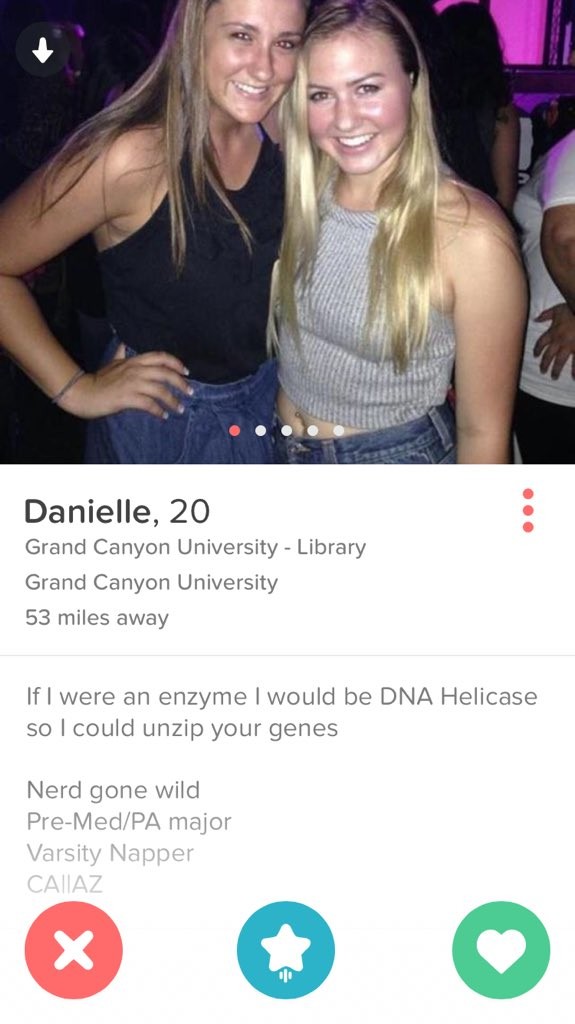 Wish I was smart enough to fully appreciate this.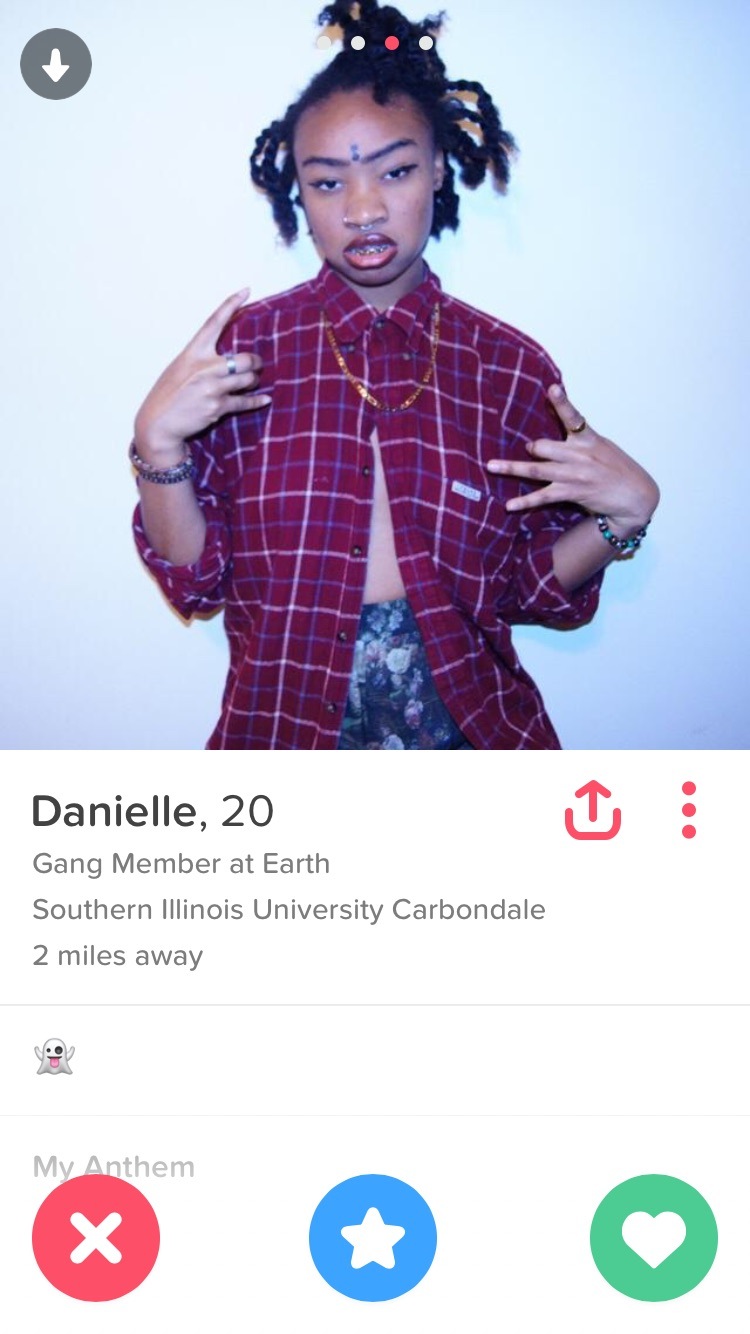 Aaaand we're done.
Alrighty then. That was fun. See you next week for more best and worst Tinder shenanigans.
For previous instalments, click HERE. Awesome.