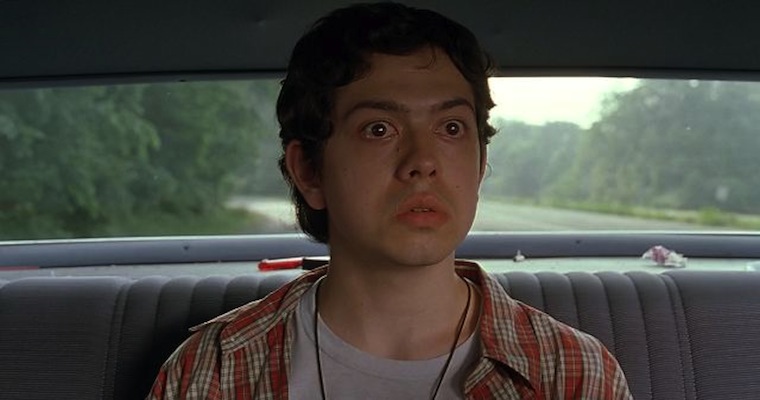 I wake up. I'm hungover. Not so hungover that I'm spewing my lungs up, but I'm feeling a little bit funny. I'm also hungry. I want a massive fry-up. The kind of fry-up that says, 'if you don't feel bad now, then you will!' So I peel myself out of bed, throw on some clothes, and I'm out the door.
I'm walking around all dozy, not thinking about too much $1000 payday loans when suddenly an amazing thing happens: absolutely everything around me is blowing my fvcking mind. I look at the road and think, 'some guy decided to mix aggregate, cement and water to make a really freaking hard surface for cars to drive on. Everywhere.' Mind starting to melt. I get to the tube. The tube. An actual tube that carries shitloads of people around underneath London. Under all the really heavy buildings, and the buses and trains and people. Mind oozing out of my eyes. I finally get to the place and sit down to a lovely nutritious meal, but I find myself staring at this white rubbery thing with a yellow blob in the middle, and I'm all like, 'this could have been a furry animal with a beak.' Meltdown complete.
I wasn't totally sure if anyone else got so amazed by the amazingly dull. That was until I found this tumblr. These guys manage to find something incredible about pretty much anything. My advice is to have a look at this website (I've put a few good ones below, but you can go here for the full shabang), then get drunk, and tomorrow, on your way to work, or the toilet, or wherever the hell you're going, have a look around. If you ever manage to tap into this way of seeing things, enjoy it. Imagine the feeling you'd get if you saw a UFO come down and beam a giant fvcking hole into the centre of the earth, drop a tiny little bomb down there,  only to start a black hole (thanks Eric Bana from Star Trek). That would be a pretty crazy thing to see right? Yes it would. Well now, just substitute all that for a lemon.
But woah there. I'm not saying I am definitively lowering my standards for what shit I deem to be cool. I view it rather as an acceptable substitution while I wait for some kind of alien/zombie/ancient-gods-from-beneath-the-earth invasion to happen. Won't be long now.
But until then, these fvcking lemons man…..