When you're absolutely loaded then it probably stands to reason that you're going to spend money on some really stupid purchases and this chain that John Mayer decided to buy for his 40th birthday definitely falls into that category.
Images VIA
Mayer decided to splash out on a Big Lebowski chain that cost $18K for Ben Baller to make. It consists of 18K white gold, 4000 diamonds totalling 41 carats and apparently cost a little over six figures to manufacture. How the other half live eh?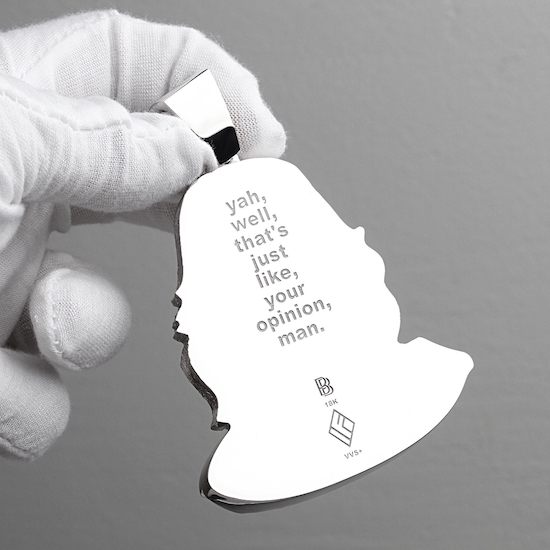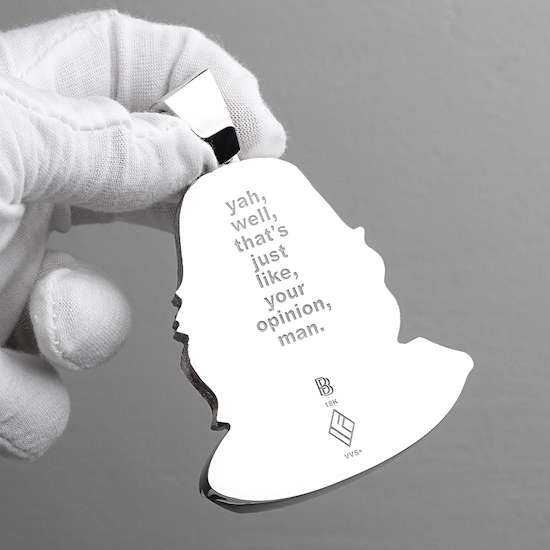 Yeah I mean that does look pretty dope but it's also a ridiculous way to spend your money, it's just so opulent, especially considering he's probably one going to wear it about once a year. He'll probably decide it's too stupid to wear in a couple of years too and it'll just sit in his necklace drawer all year round. Absolute jokes.
I've gotta mention how I like the White Russian in his picture of it on Instagram though. Gotta love those little Easter Eggs.
For more Big Lebowski, check out the guy who inspired the original movie. Legend.