Do you remember a couple of years ago, when Ben Affleck broke up with Jennifer Garner and suddenly there was some hints of a massive tattoo on his back that naturally everyone rinsed?
Featured Image VIA
Perhaps not, but I've certainly got some inklings of it and I remember that he tried to divert attention from it by saying it was a fake tattoo he needed for a new movie. In any case, I kinda remember it just being a line tattoo that wasn't filled in and not looking anything like the finished article which was spotted whilst Affleck went to the beach over the weekend.
Needless to say, this looks absolutely terrible and kinda like a teenager coloured it in with felt tip pen. In fact, it looks like the kind of tattoo that a ten year old might want or something.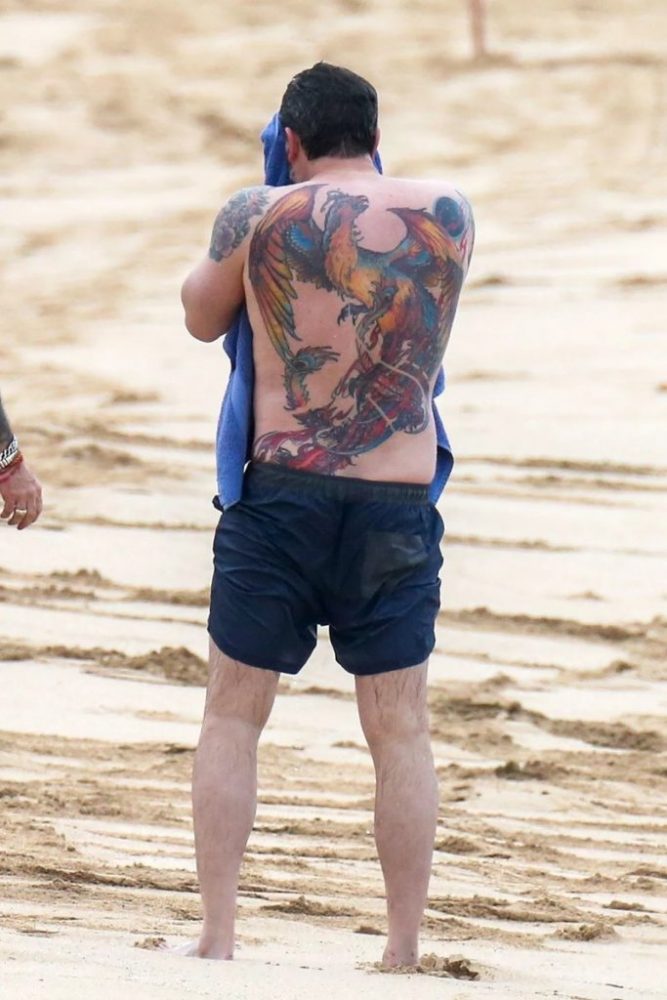 Sure, it's probably a very impressive piece of art when you look at it close up but it's just bizarre that someone like Affleck would even want a humongous back piece like that. Face it, he doesn't seem like much of a tattoo guy, does he?
Twitter wasn't exactly kind to him regarding this new revelation, as you would probably expect:
Next time you're feeling sad, remember that you're not Ben Affleck so you (probably) don't have a tattoo so big and so ugly and so universally ridiculed that you had to lie and say it was only temporary and just for a movie when it is so clearly not. (https://t.co/MQJfdA25tk) pic.twitter.com/sU72CUK4TG

— Crystal Methanny (@RafiDAngelo) March 18, 2018
Ben Affleck's back tattoo is, and I'm saying this without hyperbole, one of the funniest goddamn things I've ever seen in my entire life. Holy moly. What a wonderful gift to all of us this is. Truly a great day to be alive because of this obscenely dumb tattoo. (via @people) pic.twitter.com/8LtvmF1Z5h

— Dashiell Driscoll (@dashiell) March 19, 2018
The weirdest part of the Ben Affleck back tattoo is that he lied saying it was for a role AND THOUGHT WE WOULDNT FIND OUT

— Sophia Benoit (@1followernodad) March 19, 2018
Damn, those are some pretty harsh comments but in fairness I can't say I disagree with them. Even his ex wife Jennifer Garner – who he reportedly cheated on with the babysitter – was quick to put the knife in, saying the following:
You know what we would say in my hometown about that? 'Bless his heart. A phoenix rising from the ashes.

Am I the ashes in this scenario? I take umbrage. I refuse to be the ashes.
Lol. I wanna kinda feel sorry for Affleck a bit with the whole world rinsing him about his tattoo, but then if you're gonna make a decision to get a tattoo like that then you really have to be prepared for everyone saying it sucks. Just comes with the territory.
For more Ben Affleck, check out this 'disgusting' video of him from his youth. Allegations.