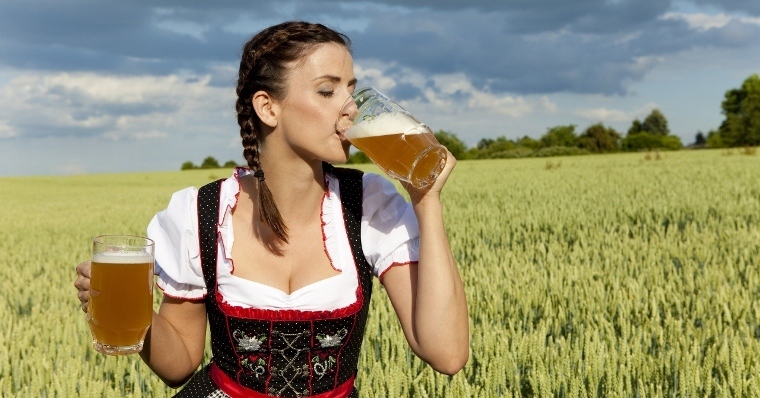 We like a bit of art at Sick Chirpse. We also like a bit of beer. So, when I found out there's an artist, Karen Eland, who combines the two, I knew I had to check her stuff out. No, don't worry, she doesn't paint when she's smashed out of her skull. She's made a name for herself because she actually paints using beer. Pretty cool, huh? Well, I thought so, anyway. And after seeing the paintings I was even more impressed.
Eland, who's a Yank, explains her methods:
'I use stouts and porters to create the paintings, with sometimes lagers or lighter beers to do the light areas. Sometimes I like the beer to evaporate awhile, condensing the colour. I use watercolour paper; the beer is too liquid-y to work on canvas unless I add a painting medium. Depending on the level of detail, a medium size beer painting takes about 2 days to complete. Lots of gradual layers are built up to create the final painting.'
She obviously knows what she's talking about, and it's even more evident that she's really into it when you see how great her artwork is.
Here's two of my favourites: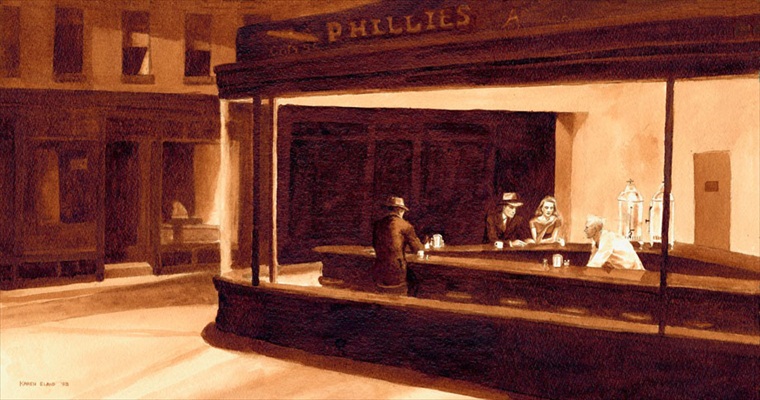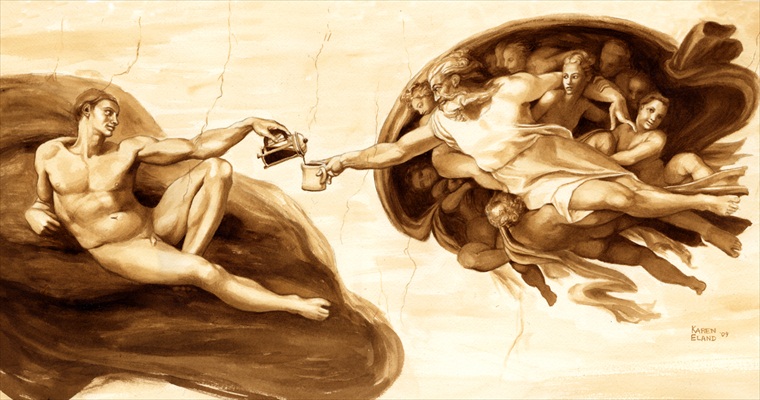 And here's a video. It's pretty long but it's worth watching simply to hear her explaining how she came to painting with beer and you also get to see how she does it.
[yframe url='http://www.youtube.com/watch?v=pjp6i5-vNsE']
I've always been shit at art. I can barely draw a square, but even to an inexperienced eye it's obvious how good this stuff is. You can check out more of Eland's work at her website.