A London barrister who looks like Stephen Hawking but more handicapped has come under fire for a Tweet in which he called a schoolgirl who was sent home from school because of her Afro hair a 'stroppy teenager of colour'.
Featured Image VIA
Ruby Williams, 19, was awarded £8,500 in a discrimination settlement against Urswick Church of England school in Hackney, east London. She claimed that four years ago the school had racially discriminated against her over her natural Afro hair, which the school said broke its uniform policy.
I think anyone sensible would agree that it's pretty outrageous for a school to discriminate against Afro hairstyles, but Jon Holbrock saw it differently: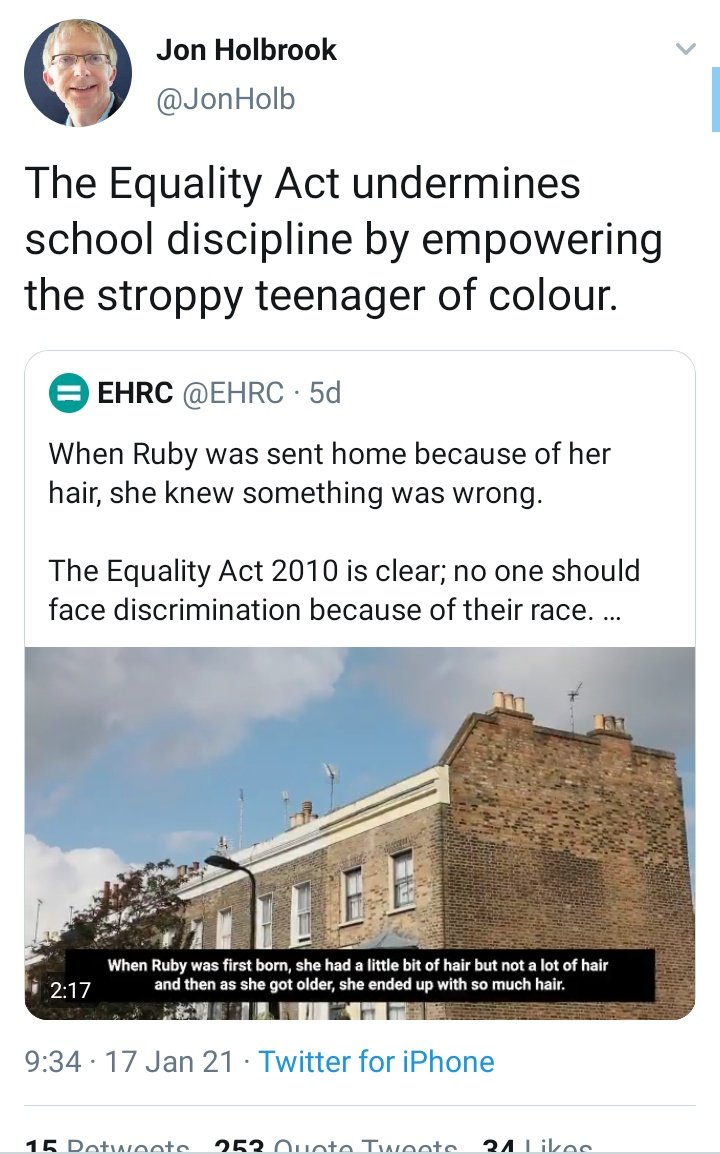 Now everyone is entitled to their opinion and all, but the fact he chose the words "stroppy teenager of colour" is not a great look at all, especially for a barrister. Just comes off a tad bit racist. As does the idea that someone's natural hair would break uniform policy, especially when that someone is literally… in school uniform!
Naturally, Twitter let him have it:
Your chambers has asked you to take this tweet down. Scores of your fellow professionals have asked you to take this tweet down. It remains up. The only inference I can draw is that you stand by its content. You are a disgrace to the Bar.

— The Secret Barrister (@BarristerSecret) January 23, 2021
I've sat here staring at the screen … unable to write … you're a member of my profession … a profession I love & respect … yet you feel safe & comfortable tweeting something like this … what is wrong with you (apart from the obvious) … do the right thing, take it down

— Becky Agates (@BeckyBarrister) January 23, 2021
If anyone needed their hard drive checking simply because of their looks…it's you.

— justice T pope (@justiceTpope1) January 22, 2021
This ☝️ is the most shameful tweet that _I_ have ever seen from a barrister. I am so sorry, @KateRoseWill – you and Ruby do not deserve this

— David #RealDT Turner QC 💙 (@GreatStrides65) January 22, 2021
Good grief, what an appalling take. I sincerely hope you never get anywhere near a case involving a POC. In fact, that you hold this view at all should make everyone seriously question your judgement.

— MysteriousAliWays🏴󠁧󠁢󠁳󠁣󠁴󠁿🖤 (@MysteriousAliWz) January 26, 2021
Ruby's mum Kate Williams told The Guardian:
He knows nothing of her suffering.

It went on for three and a half years before they changed the policy.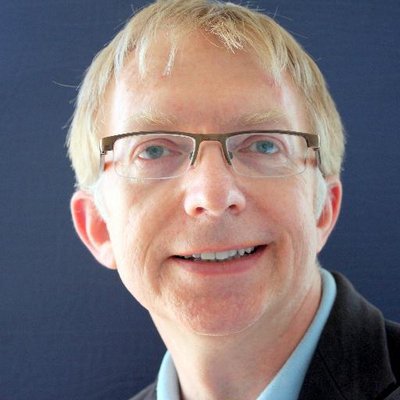 At time of writing, he still hadn't deleted the Tweet. In fact he doubled down with this statement addressing the backlash:
The response to my tweet has been extraordinary but not surprising. My tweet drew attention to a political problem arising under the Equality Act and was informed by a stream of cases dating back to 1982 in which race relations laws have been used by people of colour to undermine school uniform policies.

Because the law commands a particular outcome (diversity) those who challenge it are seen as ripe for censure.

This is wrong because in a democracy everyone should be afforded the same practical reality of being able to express their views.

When they are not, opinion is suppressed and public policy is skewed. This has been happening for decades on issues relating to race.
How can someone's natural hair undermine school uniform policies? Because it doesn't conform to the majority standard? Might as well go full-on North Korea and give everyone the same haircut if that's how we're going about things.
Also the part about him not being allowed to express his views doesn't make sense either. His views are literally out there for everyone to see. It's just that most normal, rational people seem for them what they are – a load of bullshit at best.
For the white curry worker who won a racism case after being told "you can't cook, you're not Asian", click HERE.