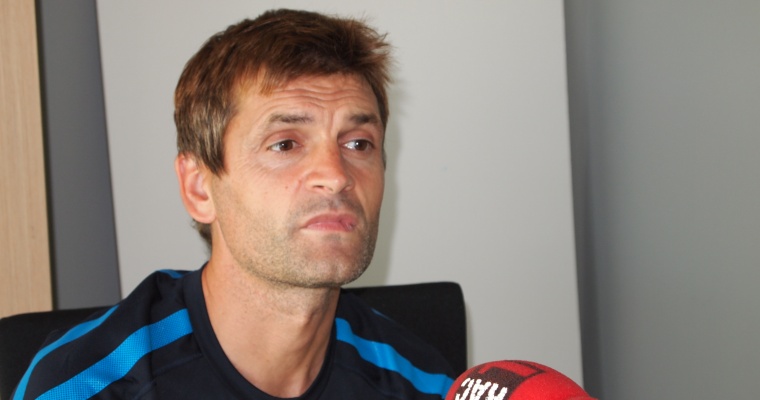 Barcelona name new coach as Tito Vilanova…who?
It came as shock when news broke that Barcelona legend Pep Guardiola was to stand down at the end of the season. After four seasons with the Catalan giants, Guardiola has transformed them into the best team on the planet and in the process amassing 13 trophies. Who could they possibly get in to replace him? Surely his replacement would be somebody with years of experience at the very top level of the game? How wrong we were to presume! The biggest shock coming with the Barcelona board announcing in the very same press conference that Pep's replacement would be his number two, Francesc 'Tito' Vilanova.
So what do we know about the man who is about to take on arguably the biggest job in world football?
As a player Vilanova was never destined for greatness. The biggest club he played for being R.C.D Mallorca. He came through the ranks as a central midfielder at Barcelona's famous La Masia academy but never broke into the first team. Throughout his professional career, spanning 14 years, between 1988 and 2002, Vilanova only made 26 appearances in Spain's top tier. Most of his football was played in the lower leagues in Spain. He retired in 2002 aged 34.
He was also something of a wanderer, never settling in one place for too long. His career time line looking like this:
1988-1990 — Barcelona B
1990-1992 — Figueres
1992-1995 — Celta de Vigo
1995-1996 — Badajoz
1996-1997 — Mallorca
1997-1998 — Lleida
1998-2000 — Elche
2000-2002 — Gramenet
His 'managerial' career began in 2006 where he was appointed Technical Director at Terrassa FC. However his time there came to an end in 2007, when his boyhood club approached him and asked him to assist Pep Guardiola as his second in command at FC Barcelona B. After the departure of Frank Rijkaard as first team boss in 2008, Vilanova followed Guardiola into the first team coaching set-up. While there, he has been a huge part of Barcelona's success, helping to win 3 La Liga titles, 1 Copa del Rey, 2 Champions League, 3 Supercopas de España, 2 Uefa Super Cups and 2 club world cups. Vilanova was the victim of Jose Mourinho's infamous 'eye-gouge' during the brawl that took place during the second leg of the Spanish Super Cup at the start of this season.
It's certainly a brave move by the Barcelona board asking a relative unknown to step in to some of the biggest managerial shoes around. Part of this must be the fact that he already knows the players' strengths and weaknesses inside out and will have undoubtedly built relationships with the whole squad. It's also very refreshing to see that the job has remained within the Barca family and again while it was a risk to make this appointment, it was also a risk appointing Guardiola four years ago and look how that turned out!