Banksy has revealed his latest artwork, sprayed on a wall in the Calais refugee camp called 'The Jungle', with the intention of addressing negative attitudes towards the thousands of refugees living there.
Featured Image VIA
Here it is: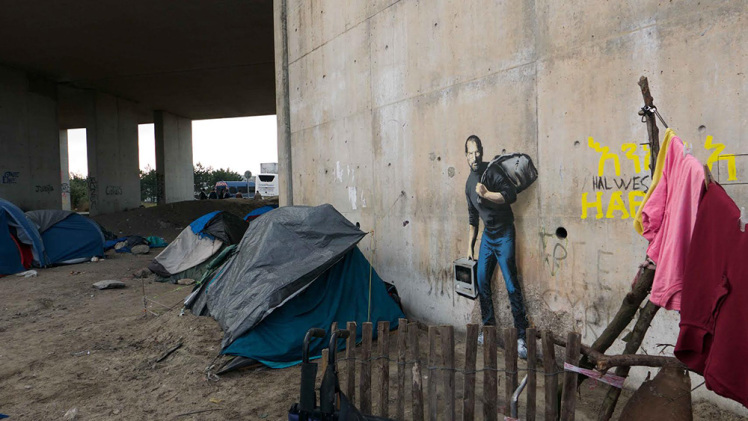 Images VIA
As you can see, it depicts the late Steve Jobs with a black bin bag over his shoulder and an original Apple PC in his hand. The work serves to highlight the fact that Steve Jobs was the son of a Syrian migrant who went to America after the Second World War.
Banksy also issued this statement:
We're often led to believe migration is a drain on the country's resources, but Steve Jobs was the son of a Syrian migrant.

Apple is the world's most profitable company, it pays over $7bn a year in taxes — and it only exists because they allowed in a young man from Homs.
On top of that, Banksy ensured that materials used in his Dismaland attraction earlier this year were shipped over to Calais to help with the Jungle refugee camp.
People might be divided on the guy's art work, but you can't deny he's a great dude. Hopefully this latest piece goes some way to aiding in the acceptance of these refugees around Calais and worldwide.