I think anyone with even a passing interest in the 'Jackass' franchise will have seen that things between them and Bam Margera have gone from bad to worse over the last few months after he was fired from the new movie due to substance abuse problems and then ended up threatening Johnny Knoxville and having a restraining order filed against him by the movie's director Jeff Tremaine.
Featured Image VIA
Now it really seems like Bam is following through on his self destructive behaviour and burning all his bridges with the 'Jackass' crew after he announced that he would be suing Knoxville, Tremaine, filmmaker Spike Jonze, Paramount Pictures, MTV, Dickhouse Entertainment and Gorilla Flicks for 'inhumane' and 'discriminatory' treatment leading up to his firing. Here are the details – courtesy of TMZ: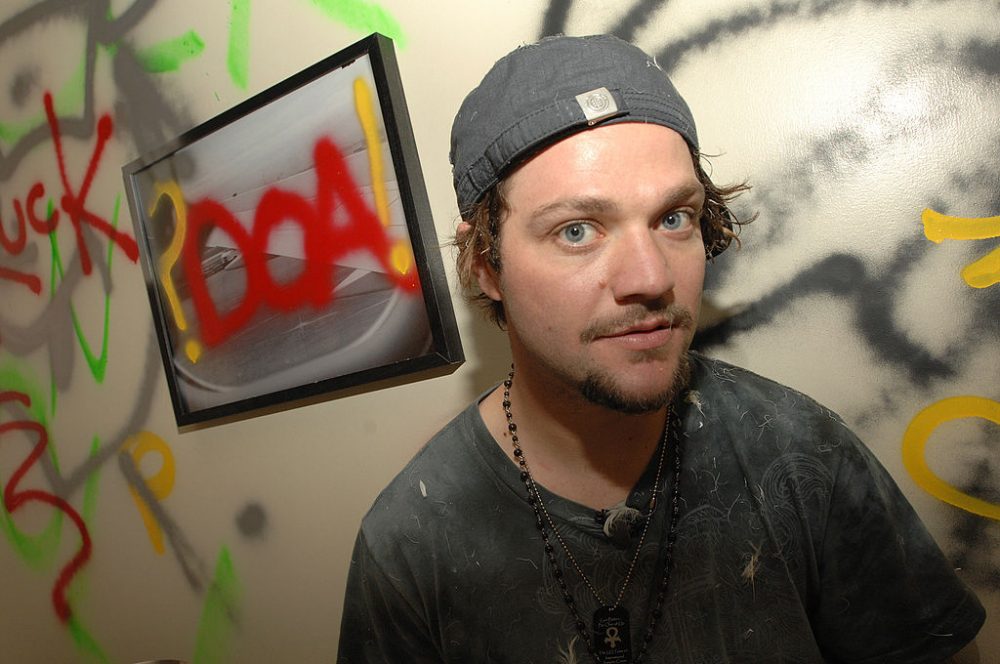 He claims the 3 men pressured him into signing a "wellness agreement" while he was in rehab in 2019 in order to participate in the upcoming 'Jackass Forever' movie … but Bam claims he didn't have a chance to run it by an attorney.

According to Bam … the agreement subjected him to regular drug and alcohol tests and he was forced to take a cocktail of prescription drugs that left him depressed and drained, and restricted his ability to travel, work and live his life.

Ultimately, Bam was booted from the fourth installment of 'Jackass' for failing to abide by the conditions in the agreement, but according to the docs … Bam got the axe for testing positive for Adderall — something he says he's been prescribed to take for 10 years.

The lawsuit alleges Bam's treatment at the hands of Paramount and the 'Jackass' team was "inhumane" and "discriminatory." He also likens it to Britney Spears' conservatorship case.
That doesn't sound great does it, but the problem is that every other single person involved with the movie has called Bam out for showing up to work completely off his face, so it doesn't look like he's really got a shot at winning this lawsuit, especially as he's suing everyone involved with the movie. It's not going to end well is it?
I can't see a way out for him whatsoever and the whole situation is just going to get sadder and sadder. Hopefully the penny drops and Bam manages to turn it around but I'm not particularly hopeful here. Good luck to the guy.
For more of the same, check out when Bam flew a drone mounted dildo into his girlfriend's vagina. Happier times.