Berlin is famed for its depraved nightlife where orgies and sex clubs are par for the course really.
Images VIA
You normally assume that all of this stuff is safe and nobody is a dickhead out there actively spreading STDs or anything, but a horror story has today emerged from the Kit Kat Club involving bacterial meningitis. Apparently someone who visited and indulged in the club has been diagnosed with it and there are fears that it may have been contracted and spread during this week's uninhibited romp.
A statement on the club's website said the following: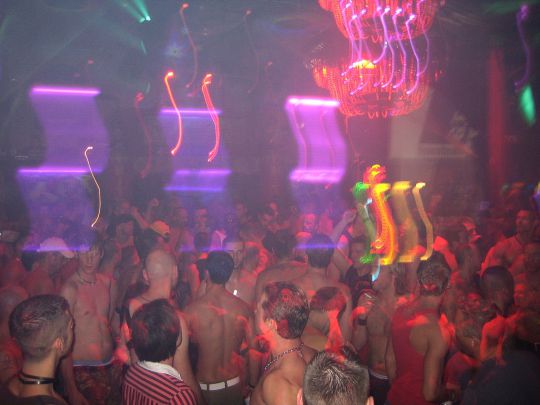 While infections in the club were very unlikely according to doctors and authorities … anybody suffering from symptoms should immediately see a doctor.

None of the staff have reported symptoms as of yet and there is no need to shut down the club as it was not the source of infection.
Yeah I mean this is clearly a one off event and I doubt it's going to turn off anyone who regularly goes to these events because like I said, you could literally catch anything if you're going to have wild group sex every weekend, but it kinda does make you think what might happen to you if you partake. Just be careful if you're gonna do anything like that I guess.
For more of the same, check out this story about a child being caught at a sex party. It's got a funny punchline.