You already know you're catching this one when it drops — Backstreet Boys and *NSYNC are putting aside their boy band differences to link up for a new zombie apocalypse movie named 'Dead 7' in which which they'll be fighting on the same team versus a crew of flesh-eating zombies.
Featured Image VIA
The film's actually being written and directed by Nick Carter himself, who announced the movie at Comic Con this past weekend.
Dead 7 is the story of a ragtag band of gunslingers who must rid a small town of a zombie plague in a post-apocalyptic West.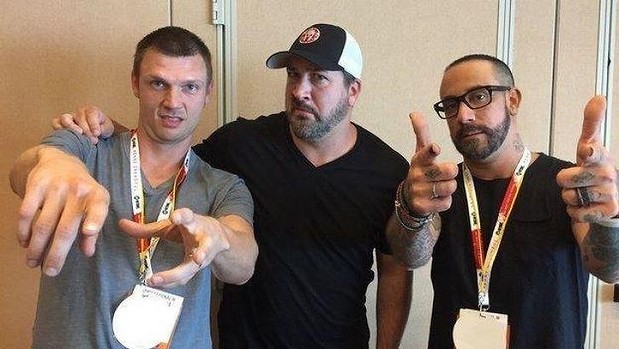 So yeah, this sounds like one of those films which will be good even if it's technically really shit. It's the Backstreet Boys and *NSYNC saving a small town from a zombie apocalypse FFS — it's just something that has to be watched. Sure there'll be people who say you're "gay" or whatever for wanting to see it but those are the same people who didn't have the balls to admit Backstreet's Back was the absolute fire jam of the 90s back in school:
Dead 7 premieres on SyFy later this year – we'll let you know when.