Anyone who has ever seen 'Back To The Future' (pretty much everyone in the world) knows just how cool a DeLorean is and the significance of going 88mph in one, so it shouldn't really come as a surprise to hear that a huge 'Back To The Future' fan who actually owns a DeLorean was caught speeding at the iconic speed.
Images VIA 
Spencer White from Santa Clarita, California is the man in question and he recently fulfilled one of his lifelong dreams by purchasing a classic 1982 DeLorean. Eager to show off his prized possession to everyone he knew, he decided to take his mother for a ride in it last Friday night at around 9pm. It wasn't long before he cranked it up to the legendary number, but unfortunately this also resulted in him getting a ticket:
I checked the speedometer after merging onto Highway 14, he checked the speedometer. It read 85 mph.

I thought, let's take it up to 88 mph. I only got three more miles to go.

I hit 88 mph for a couple of seconds before I saw a California Highway Patrol officer flashing his lights behind me

He pulled me off on the Newhall Avenue exit and was remarkably friendly and smiling loads considering he was a cop.

He asked me how fast I thought I was going.

Then he told him that me that I was going at exactly 88 mph.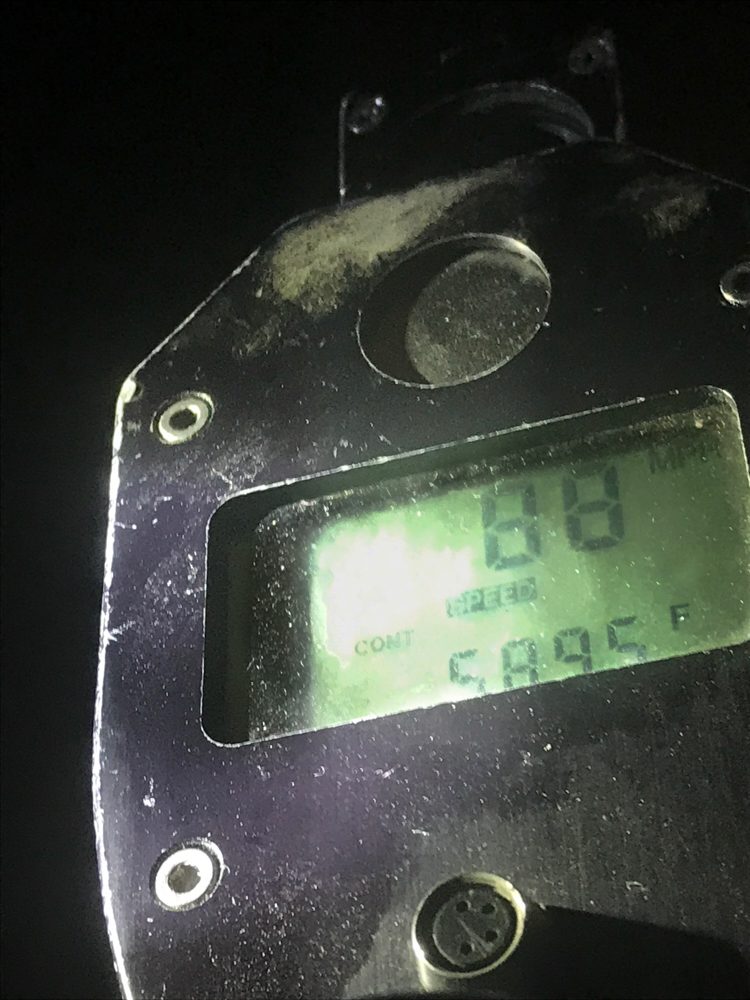 All of us started busting up laughing.

Unfortunately he still ended up giving me a ticket – maybe if I had the flux capacitor he would have let me off.
Possibly mate, but I think if you had actually got the flux capacitor then when you hit 88mph you would have been transported into the past/future. I mean, that's the whole point of the flux capacitor you idiot Spencer. Call yourself a 'Back To The Future' fan?
For more on the iconic movie, check out this 'Back To The Future' porn parody. Awesome.