Ayia Napa has a reputation as a booze soaked shagfest and it's not really that surprising when you hear stories like the one contained in this article.
Images VIA
23 year old Joe McAdam is a cameraman for the website Real Girls Gone Bad which films some of the antics that people get up to when they're out clubbing on the island and as such he's seen a lot of wild shit. Here's the craziest story he's got though: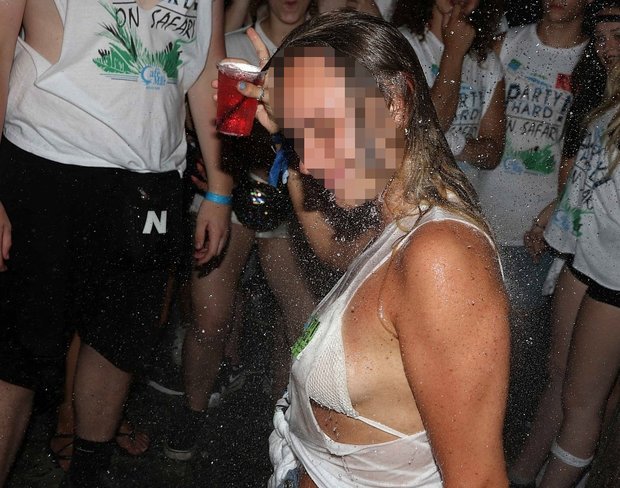 It was during a wet T-shirt competition and on the final round there were still so many girls involved.

They were all just so up for it so it was hard to eliminate them, so the guy on the mic pulled a dildo out of his back pocket and planted it on stage.

He said the first girl to use this will win the competition, I think he thought no one would do it and that would be the end of the competition.

However I think there were about five girls remaining and all of them were literally fighting for the dildo as they all wanted to be the first to use it."

Believe it or not, the girls all took turns on using the dildo on themselves and each other.

It only stopped as the bar crawl had to leave and go to the next bar.

It was so crazy all the five girls were declared winners and they all won prizes so everyone was happy.
I mean that does sound pretty wild doesn't it? Not sure how I would react if I saw a bunch of girls ramming each other with a dildo on a night out, but I imagine I would probably be pretty shocked. I guess those free shots make people do crazy things though hey?
For more of the same, check out the most disgusting eating competition in the world. Really is something else.