In today's Baltic show and tell we've got an impressive selection of fashion for you to peruse mixed up with auto enhancements and swimming with guns. Let's start with a couple of fun time snow photos.
A radiator can't be the best thing to make a sledge out of surely?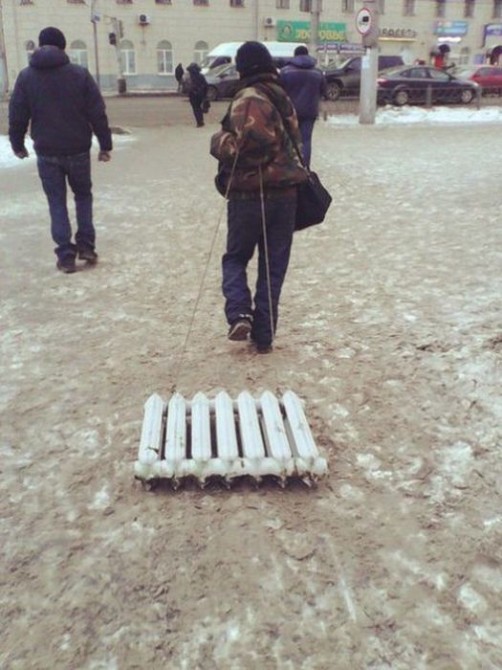 … a bath however looks top-notch…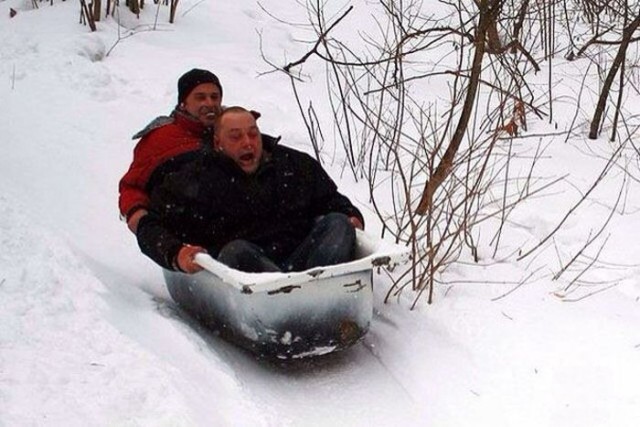 They're off to get their MOT, it should sail through now he's changed the bulb in is headlamp.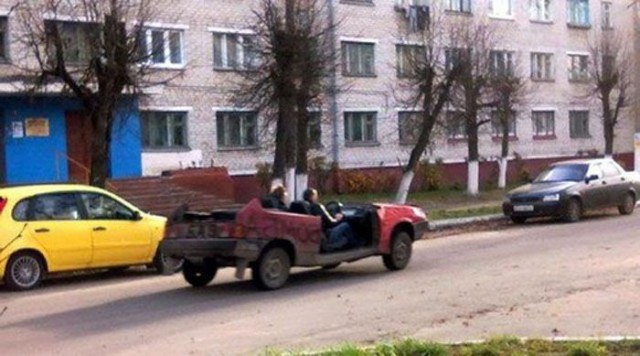 If you can't diagnose the problem, just get right up inside the engine and have a proper look…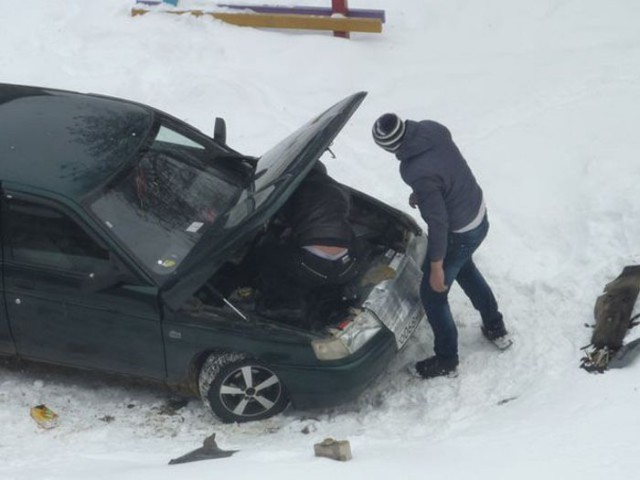 A gold car is a bit showy and crass, but a gold trailer is just ridiculous.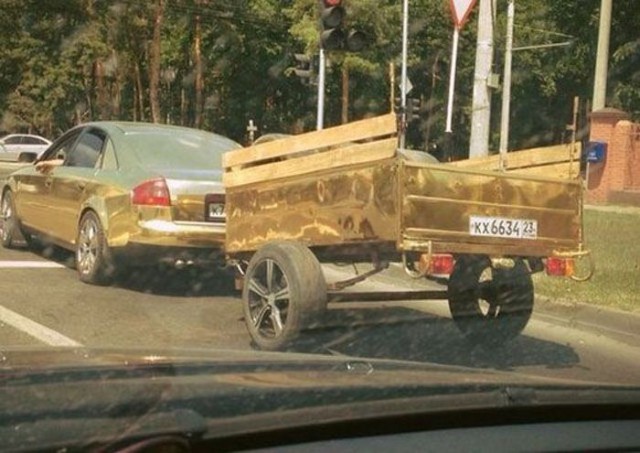 The epitome of juxtaposition: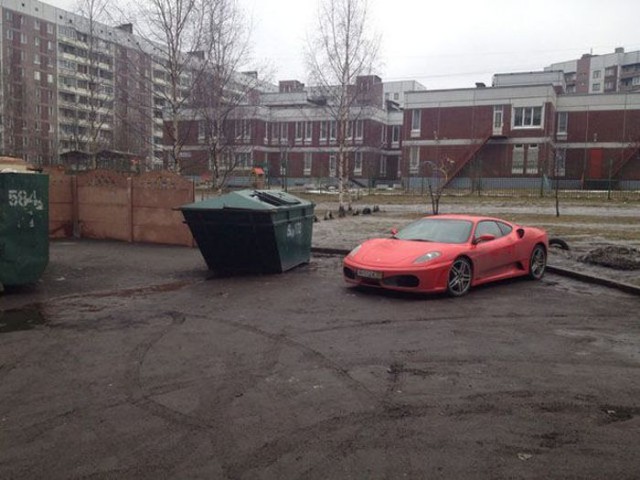 I don't know what the Russian word says at the bottom but it sort of doesn't matter. It's just a strange, strange, photo.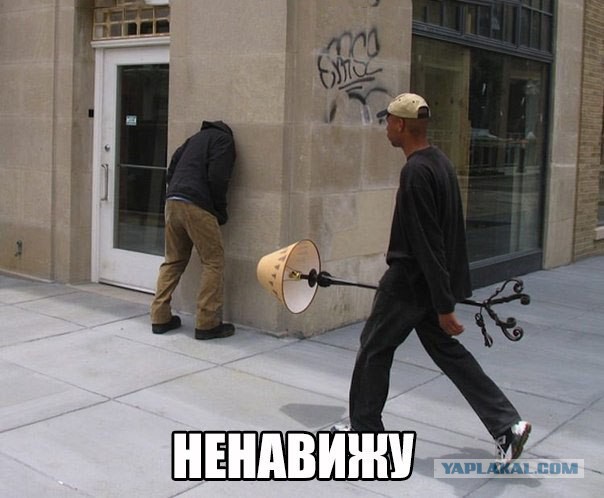 Russian ingenuity at its best: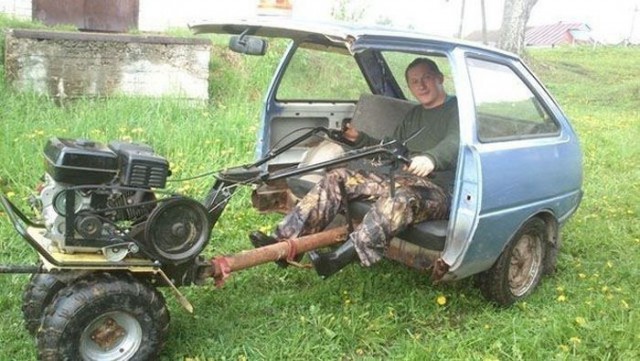 … and again…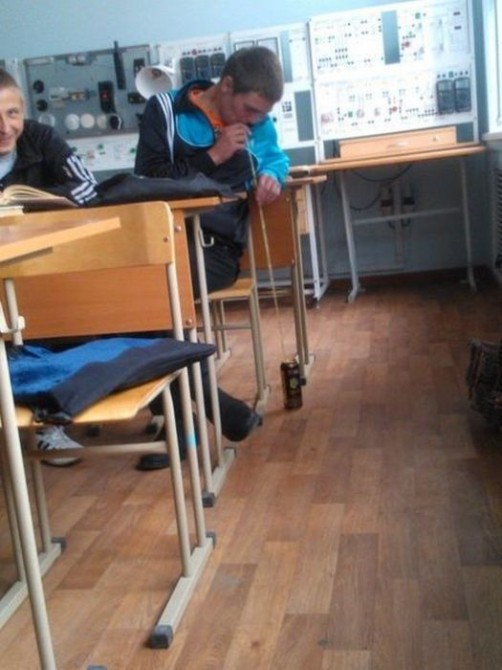 ☛ Next Up: Awesome Photos From Russia With Love #5