Everyone's favourite Russian extravaganza reaches the ripe old age of 26 today. I remember when it was just a little girl… No time for misty eyed nostalgia though, let's crack on.
Today we've got plenty of tattoos and a plethora of horrid wedding snaps, but first up, here's how to prep for a Russian hoe down. Booze, pizza, fish. GO!: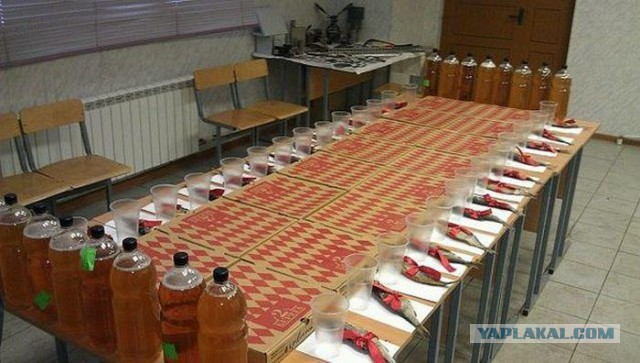 Now I'd like you to imagine you were having an enchanting romantic walk in the woods with a loved one when suddenly you came across this…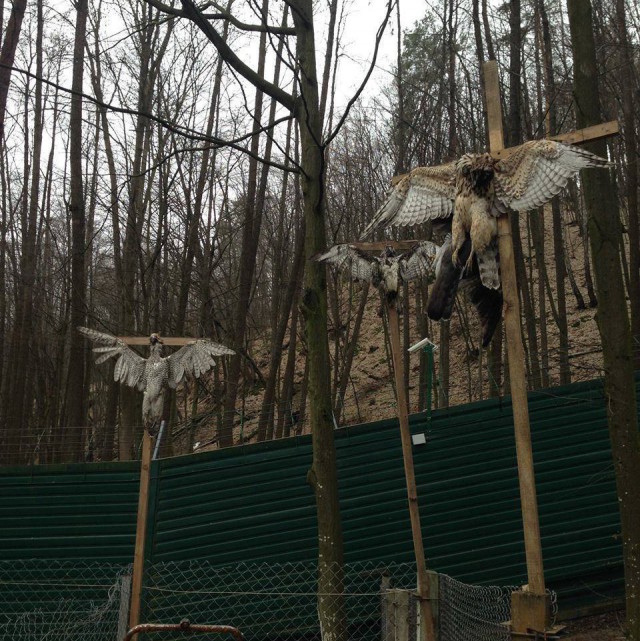 He's crucified birds FFS? I'm hoping they were dead before they went up there. But it's pretty dark isn't it?
I mean, I do like gherkins, but I'm not sure I like them that much…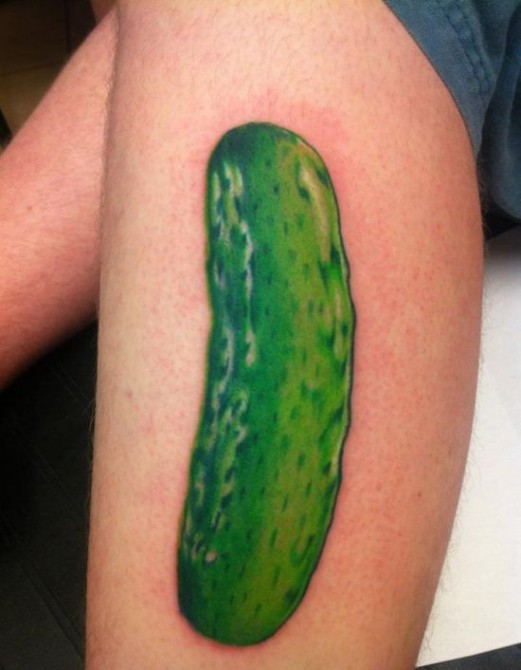 Cool Russian prison tattoo shot from The 50's: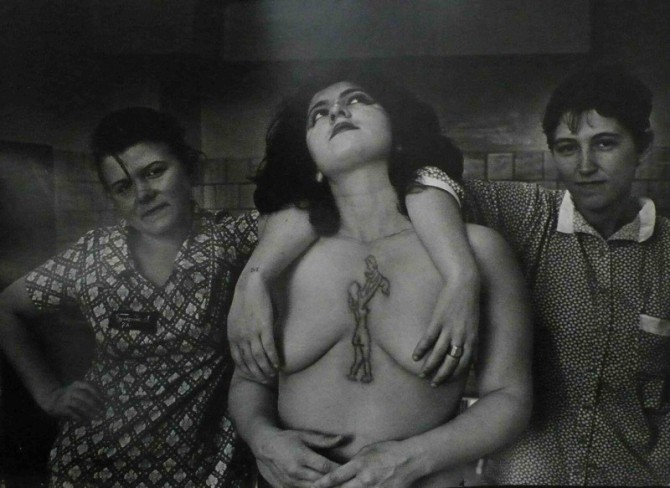 Putin? Really? OK…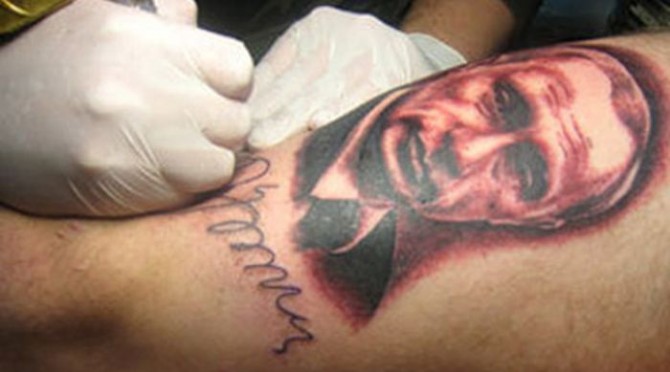 … although the West looks on Putin as a megalomaniac homophobe, he's obviously got at least some followers on home soil…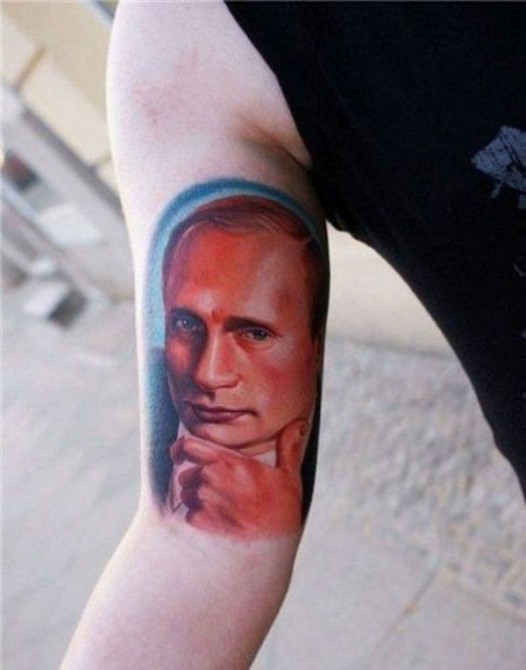 ☛ Next: Awesome Photos From Russia With Love #5