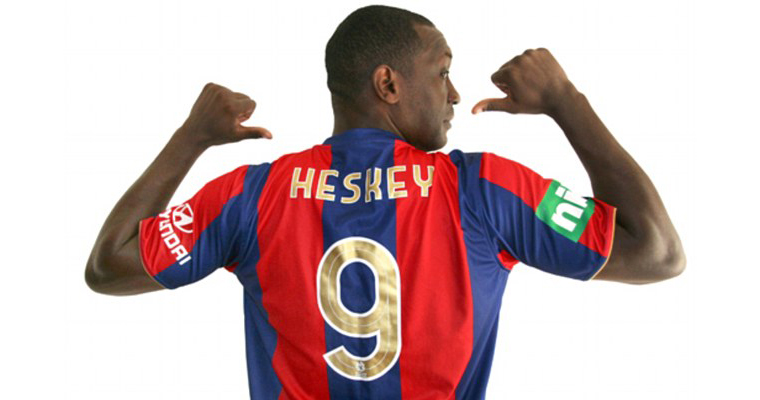 Newcastle Jets have done the unexpected. In a completely unprecedented happening they have sold out of replica jerseys for their new signing, Emile Heskey.
The Australian A League outfit have announced that they have had to order a further 5,000 shirts as their first batch of Heskey's atop the coveted number 9 have all sold out.
The team's official website have also been happy to announce that since his arrival at the club there have been over 1,000 more members joining the Newcastle Jets fan club.
The Head Coach of Newcastle Jets, Gary Van Egmond, has this to say to Fox Sports in describing the capture of the striker:
"fantastic … he ticks all the boxes, in a footballing sense with his ability and experience … and from a commercial and marketing point of view. He's going to be a great fit."
In case anyone wondered whether or not old Gary was having a bit of a laugh he also went on to say how he hoped Emile would arrive in "match-fit condition" when he makes the big move official on Friday.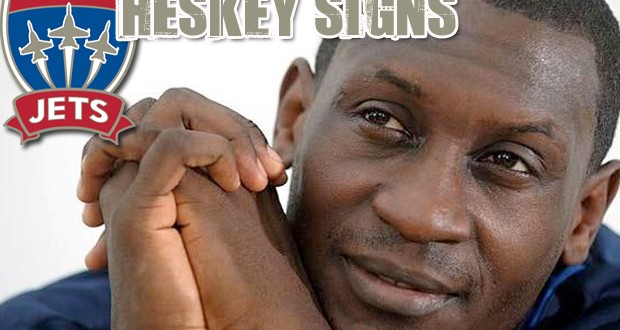 Heskey has been pre-season training with Roberto Martinez's Wigan Athletic in order to maintain his brilliance ahead of the new season and it seems as if every Jets fan from Newcastle, UK all the way to Newcastle, Australia has an engorged clit-boner over the thought of the signing.
Dominik Ritter (I think he is supposed to be their best player) has had this to say about the arrival of the big number 9:
"When I came here, I didn't know much about Australian football. Then a couple of weeks ago, Del Piero signed and everyone from Switzerland, my family and friends, all text me saying how great it was. Now Emile Heskey is coming to play with me and my team. It's very, very exciting."
Please don't worry about the thought of Emile lining up alongside Del Piero as the latter has joined Sydney FC and will be facing off against old Hesk. Despite the fact that Alessandro Del Piero has been mentioned in the same light as Emile Heskey makes me think that when Ritter made the flight from Denmark to Australia that they must have cut his oxygen supply at one point.
Here's a little look at exactly why those shirts sold so quickly, Emile Heskey everybody:
[yframe url='http://www.youtube.com/watch?v=UcybWhYg0jI&feature=related']
Here's some more Emile Heskey content too: