Although this time of year is pretty awful with its long dark nights and the transitional weather that won't make up its mind whether it wants to be freezing as fuck or mild and bearable, it is a pretty great time for layering up and cracking out the jumpers. Although the majority of us only sport a particularly garish design for Christmas, either with some sort of irony or an intense obsession for the holidays, there's one dude in the world who has completely outdone us all.
IMAGES VIA
Sam Barsky, aka 'Sam the sweater man' loves to travel and he loves to knit. It only makes sense that he's combined both passions with these wearable homages to various landmarks and the results are downright adorable. After taking his time to create sweaters with designs inspired by the areas that he visits, Sam takes pictures in his surroundings and uploads them to his amazing Facebook page.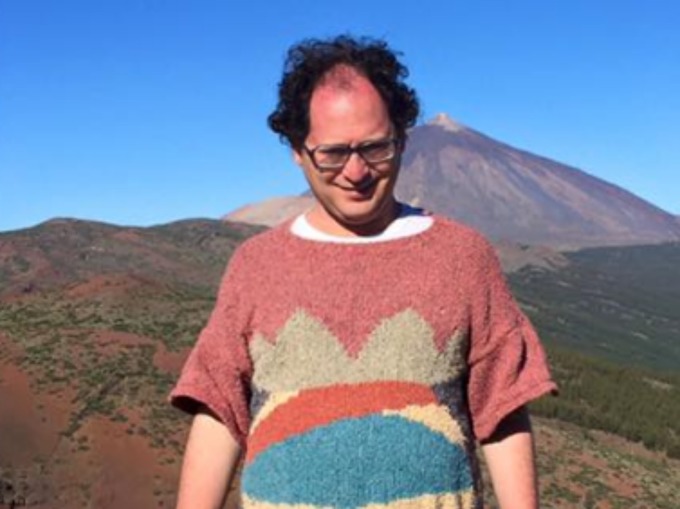 Sam has travelled all across the globe from Niagra Falls to the Towers of London, making wearable art and taking heaps of pictures along the way. He's planning on throwing a party when he reaches his goal of 100 sweaters.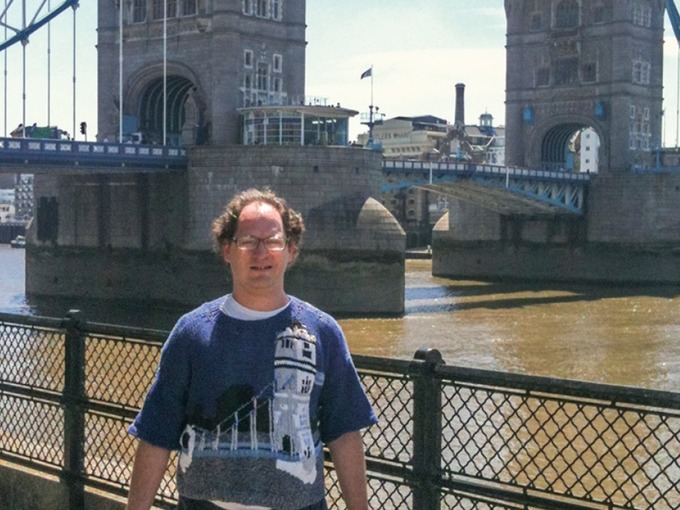 Such a pure soul.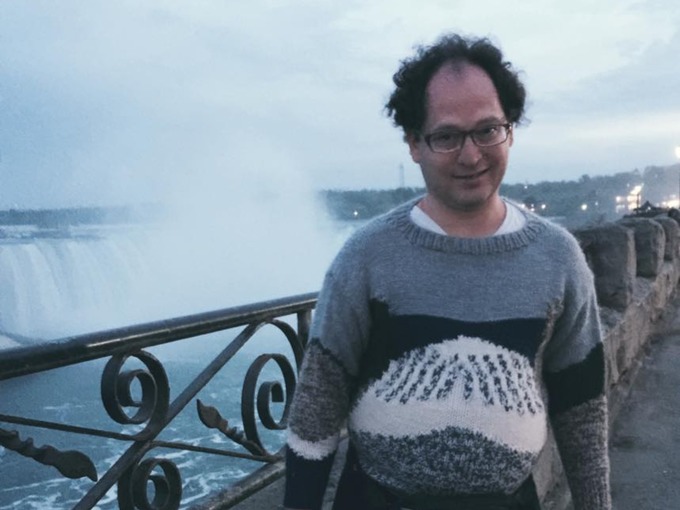 The internet has exploded with love for his creations, leaving the artist in a state of shock. He updated his Facebook status with:
I have a flood of messages and requests for interviews that I have received. I want to answer each one personally. It is just so many that I can't get to them all in one day.
I've also been receiving numerous requests for sweaters/jumpers. Just to let everyone know, I do not sell the sweaters I knit. I wish I could. But it takes me a month to make each one.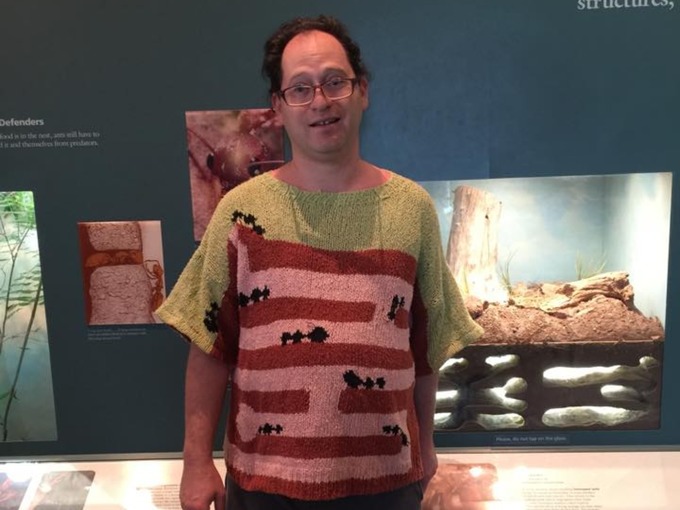 We're just glad he's finally getting the recognition he deserves. Fingers crossed that the high street stores don't try to capitalise on his talent and make rip off versions, just like what happened to these artists. Protect Sam Barsky at all costs.