Some moron in Athens, Georgia left her tiny Pomeranian-mix locked inside the car with the windows up while she was out shopping, and as we've seen too many times before doing this on a hot day can lead to your dog literally overheating to death.
Featured Image VIA
So it's a good thing Michael Hammons was around to smash the car window and take the dog to a shaded area where he gave it some water.
I knew there'd be consequences, but it didn't matter. Glass, they make new glass every day, but they could never replace that dog. I've got PTSD, and I've seen enough death and destruction.
What a dude. Unfortunately the 22 year old dog owner wasn't impressed and had Hammons arrested for criminal trespassing (Georgia law allows someone to break car windows to save children and adults in distress, but not dogs).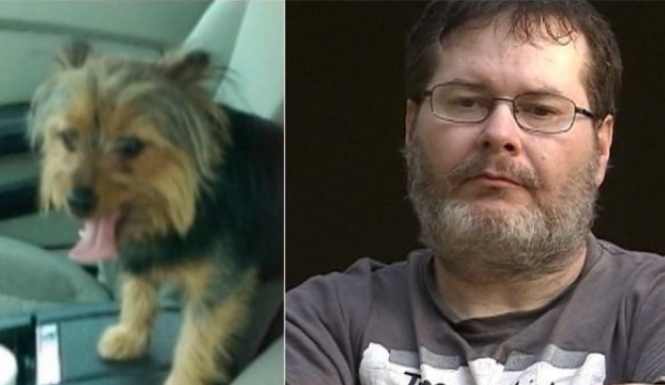 Image VIA
The police didn't even want to arrest him:
We didn't want to charge him, but he told us he broke the windows and when you have a victim there saying she wants him charged, we had no other choice.
The car owner says she was only gone 5 minutes, but Hammons says that's BS:
It wasn't just five minutes like the lady stated, it was a lot longer. I personally felt the heat in the car; I saw the dog panting. This dog was in distress.
Would the girl have been arrested or punished somehow if that dog had died in the car? I don't know, but to punish a hero like Michael Hammons for being decisive enough to break that window and save this girl's dog is an absolute travesty. This girl better wake up and drop the charges or else we might just write another harshly-worded blog about her. #FreeMichaelHammons and let's get this dog to this mega fun dog-only swimming pool party ASAP.