I think we all knew that a bombshell regarding Armie Hammer was coming after his publicist dropped him following the leaking of some very deranged DMs, and it dropped last night after one of his former partners Effie accused him of raping her for four hours back in 2017.
Featured Image VIA 
24 year old Effie – who was in an on/off relationship with Hammer from 2016 to 2020 – appeared alongside her attorney Gloria Allred last night to make the accusation, saying the following:
On April 24, 2017, Armie Hammer violently raped me for over four hours in Los Angeles, during which he repeatedly slapped my head against a wall, bruising my face.

He also committed other acts of violence against me to which I did not consent,

I tried to get away, but he wouldn't let me. I thought that he was going to kill me.

He then left with no concern for my well-being.

I was completely in shock and couldn't believe someone I loved did that to me.

I tried so hard to justify his actions, even to the point of responding to him in a way that did not reflect my true feelings.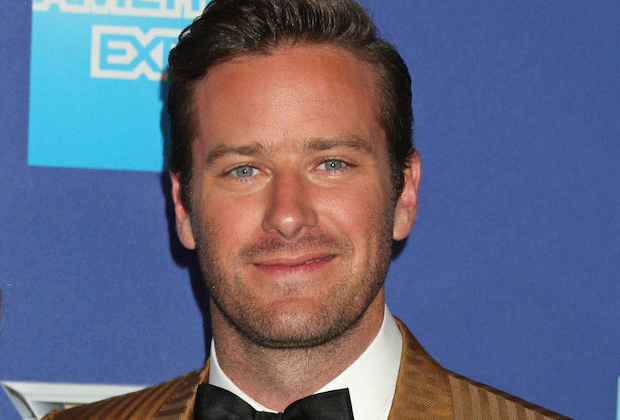 Grim. Armie Hammer has already moved to strongly deny these allegations with his lawyer issuing the following statement on his behalf:
Effie's own correspondence with Mr. Hammer undermines and refutes her outrageous allegations.

As recently as July 18, 2020, [she] sent graphic texts to Mr. Hammer telling him what she wanted him to do to her.

Mr. Hammer responded making it clear that he did not want to maintain that type of relationship with her.

The screenshot below is just one of hundreds [she] sent to Mr. Hammer.

It was never Mr. Hammer's intention to embarrass or expose her fetishes or kinky sexual desires, but she has now escalated this matter to another level by hiring a civil lawyer to host a public press conference.

With the truth on his side, Mr. Hammer welcomes the opportunity to set the record straight.
Geez. I'm not even going to comment on this one because issues surrounding kink based relationships and consent are so blurry and I'll probably end up getting cancelled, but thoughts go out to Effie and I hope this experience doesn't get too wretched for her as everything about their relationship is dragged up and analysed in the public sphere.
For more of the same, check out everything that's been said about Armie Hammer in the past few months. Guy seems really messed up.