Armie Hammer is probably one of the faces of 2021 after it was revealed via leaked text messages that he was a complete and utter freak that fantasised about eating the women he was having sex with whilst cheating on his wife – as well as engaging in all manner of sadistic sexual practices that led many of them to straight up accuse him of rape – and now it looks like he might finally be trying to get some help regarding his sinister urges.
Featured Image VIA
A lot of different websites are reporting that Hammer left the Cayman Islands after reaching out to his estranged wife and the mother of his two children Elizabeth Chambers and telling her that he was now willing to seek treatment for his problems. He was then dropped off at an inpatient facility in Florida by Chambers and his children and has apparently been there for just over a week.
Here's what a close friend of the actor had to say about the situation: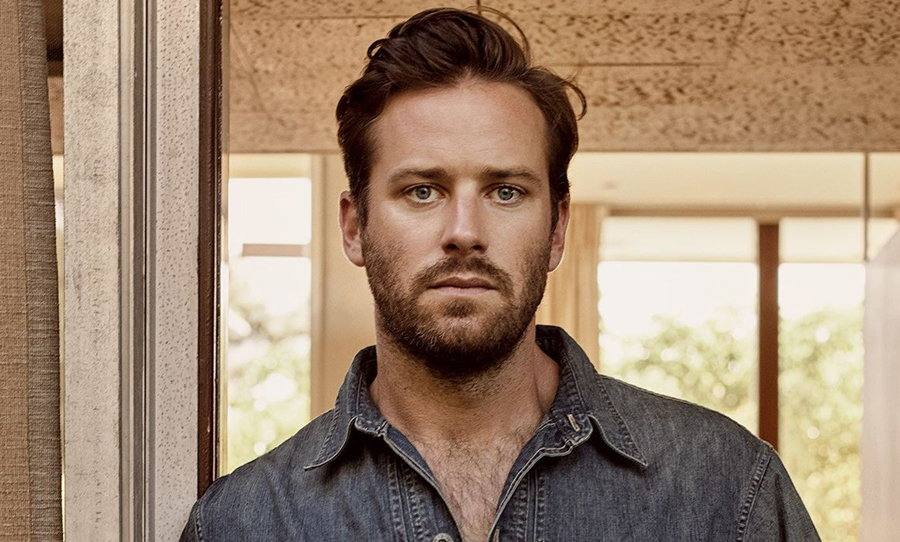 Everyone looks at Armie thinking that he's had some sort of privileged life—and that must mean there were no problems in his youth and everything was peachy keen.

But that's not necessarily the way things go. Just because you come from an upbringing where financial resources are plentiful doesn't mean life isn't without problems.

This is a clear sign that he is taking back control [of] his life and knows that this [is] a step towards his overall well being.
Maybe Armie does have some deep set trauma that makes him enjoy beating up his girlfriends and allegedly raping them, as well as drinking and doing drugs all the time and generally acting like a bonafide madman, but I kinda feel like this friend is being overly sympathetic to the guy with that statement. Hopefully this treatment does help him and he turns into a decent human being afterward, but not really sure if that's going to be enough for the numerous women whose lives he seems to have ruined. If you're friends with the guy maybe focus on them rather than him. Especially if you're friends I guess.
For more of the same, check out everything that Armie Hammer has been accused of this year. It's a hell of a lot.