This is possibly the most random musical connection I have ever heard of.
Viggo Mortenson (Aragorn from the Lord Of The Rings) has teamed up with avant-garde guitarist Buckethead, who was at one time lead guitarist for Guns N' Roses, and is called Buckethead because he performs with a white mask and a KFC bucket on his head.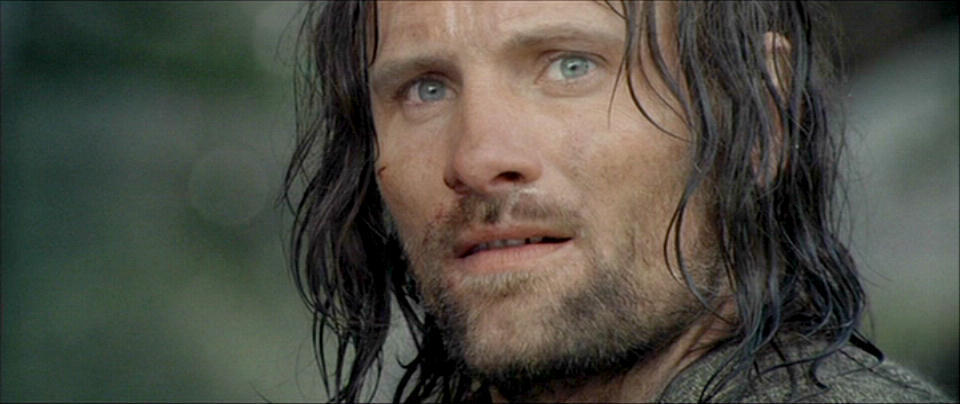 Not only has this unlikely musical collaboration occured, they have produced ten albums together in the last fifteen years. Apparently Viggo first heard of Buckethead while he was recording a spoken word album about Greek mythology which featured Buckethead on guitar and Viggo was so impressed by his performance that he felt compelled to get in touch and the result was this strangely wonderful music.
I don't know really where to start with ten albums of music so I've just included two full albums here, I would suggest skipping through the videos to see if you like the music.
Intelligence Failure features Viggo on Piano and Buckethead on guitar and samples George Bush speeches and is apparently a comment on the Iraq war.
Pandemoniumfromamerica is dedicated to Noam Chomsky and is a 'sonic snapshot of 21st Century disorientation and dissent'.
I don't know enough about avant-garde music to tell you if it's any good or not but Viggo has a great voice and it's certainly captivating.
I think I feel the same way about Viggo & Buckethead as I do about men's nipples. I'm not sure why they exist and I think on balance, that I'm happy they do exist but that doesn't mean I understand them at all. Oh well, such is life, such is Viggo & Buckethead.
Did you enjoy that? I don't even know if I did to be honest.