Ever since Facebook or MySpace or any other social media sites – or even email sites – have been out, the question of how people can access them following the original users' death has always been a touchy one, with a lot of companies steadfastly refusing to give anyone access to the account other than the original user, which was obviously useless as they were no longer in the land of the living.
Now though, Facebook have come up with a solution to this problem – they're giving you the option to appoint someone to look after their account after they die. This option actually got announced a while back but it's now implemented in all Facebook accounts in the UK after previously only being available in America. It comes about after people argued that the pages of the deceased should be left up on the site to act as memorial pages.
The person that you leave your Facebook account to will be able to accept or refuse friend requests (not sure why anyone would need to do that for you?), write posts and change the profile picture – although crucially they're not allowed to alter previous posts before they've taken over. Again, I'm not really sure why you would need any of this to be done if you're dead – except maybe to get someone to write a post explaining the situation to everyone who may not have heard – but at least you'll have peace of mind that your Facebook account will be looked after following your death now, if that's something you've been having sleepless nights over.
Featured Image VIA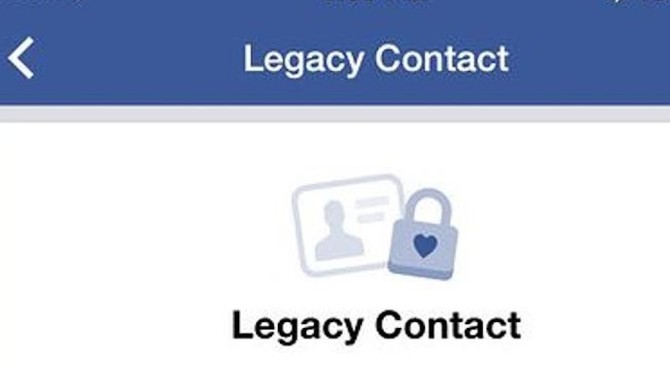 Image VIA 
In order to appoint your legacy contact, go to settings in the top right of your screen, the click on security, then select Legacy Contact and whoever you want this to be. It only takes a minute but it'll sort out your entire life once you're dead. If that makes sense.
Here's what Facebook product manager Vanessa Callison-Burch had to say about the innovation:
It's incredibly hard to lose someone, especially so suddenly.

I'm sensitive to that and my heart goes out to everyone involved.

We wanted to be able to answer by giving people a choice.

And then we also wanted to better support families who were grieving, because we would hear things like, from a mum whose daughter passed away and they wanted to be able to add a couple of cousins who weren't yet connected to the daughter's account.