Today Apple released their latest update to the mobile operating system iOS, and this time it's a good one. Along with the usual bug fixes the update also comes with their very own news app 'Apple News', which is described in-depth on their site:
News collects all the stories you want to read, from top news sources, based on topics you're most interested in – so you no longer need to move from app to app to stay informed. News also combines the rich and immersive design found in print with the interactivity of digital media, letting you enjoy stunningly crafted articles that reflect the style of the publications they come from.
The great thing about this app is that it allows you to collate the various news sources that you consume into one simple location on all of your devices. There are already plenty of other ways to do this, but as usual with Apple, they arrive late to the party. Make no mistake though, this is fully intentional and has become one of the fundamental tactics in the company's game-plan which they regularly deploy. They allow other companies to experiment and make their own mistakes which Apple then capitalise on to produce an overall more friendly and efficient experience for the consumer. It is this that has allowed them to dominate the market in recent years.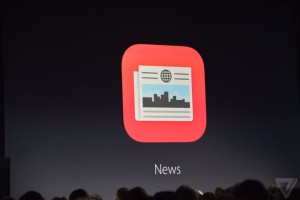 This is not the only thing that Apple have revolutionised with this update, however. For the last several updates people have expected and even created petitions demanding the introduction of a middle finger Emoji. Well the wait is finally over with iOS 9.1 and, amongst some controversy and concerns, Apple have finally added the long-awaited symbol. Of course, they didn't stop there, also adding an array of other new characters, including the likes of religious buildings, a turkey (just in time for Christmas?) and a few new faces.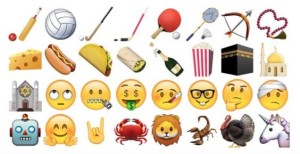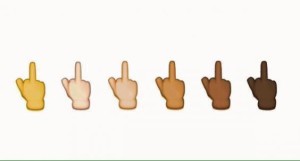 The update is available right away but the new Emoji's won't show for people who haven't yet updated their phones. This means your mates will need to download it before you can swear at them in a variety of races.