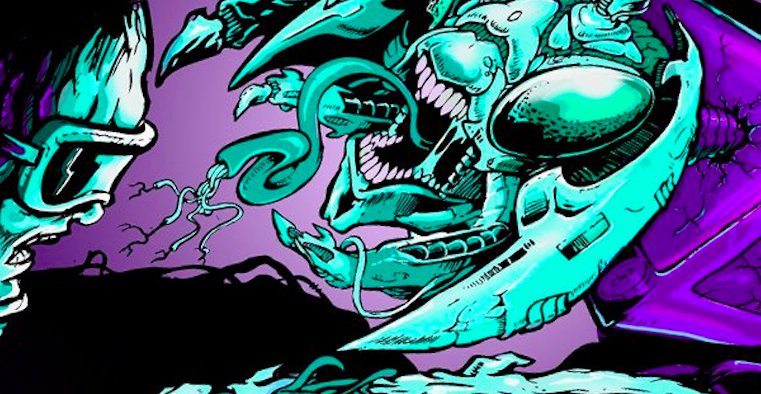 The 433 are some kind of cool collective from Manchester that Jayou knows and who are responsible for the Parklife festival up there as well as a number of other cool events. They're bringing their parties down to LDN under the theme of monthly (I think) warehouse raves that are each themed around some kind of apocalypse. One of my friends on Facebook went to the first one (which was themed around Mayans and the end of the world prophecy in 2012) and it looks like she had a wild time. Sick Chirpse favourite Larry Sun is a resident DJ too if you need any more convincing.
Fancy dress is compulsory which might bum people out but even though it's pretty bent when you think about it, it's normally actually pretty fun when you do it and it shouldn't be hard to dress up as someone from the 90's. Like just wear a baseball cap backwards or a flannel shirt or something. Easy. Here's the press release below. See you there.
APOCALYPSE SURVIVAL GUIDE
CHAPTER TWO
THE MILLENIUM BUG BITES BACK
Presented by The 433
Friday April 20th / 10pm-6am ISLINGTON METAL WORKS, EC1V 1NQ
£5 Super Early-bUG Tickets on sale now
Straight off the back of saving the world from the Mayan gods, The 433 are back in another epic battle to save mankind. ìThe Millennium Bug Bites Backî is the second in their series of interactive, immersive and experiential late night clubbing events.
The 433 invite guests to get their best 90's geek on and join Professor Fugly on his mission to save the world from the evil Millennium Bug.
Like Terminator theyíll travel through a timewarp miniaturiser to be transported back into the 90ís and shrunk into the circuitry of a super computer ravaged by the Drag Queen Bug.
Once inside guests venture into Professor Fuglyís Hip Hop laboratory and see how he and his hacker homeboys are preparing to battle the bug. Then after heading to the bar to receive an immunising shot, they head off to see how preparations are going for the Y2K pop party palace. There is also a secret Bugís lair where the drag queen millennium bug is hiding. Will Professor Fugly be able to track her down and save the world by killing her?
This is a night as much about the experience as anything else, 90's B-movie decoration, innovative lighting, projection mapping and bespoke costume design all combined into a package that will make this the best party of the last millennia.
DJs
The Bug's Lair: Larry Sun [The 433] Ferme La Bouche [Whereís Nana?]
Fuglyís Hip Hop Lab: Kojak [vibes & vice] FIFE [Yeah, Maybe] Colonel [yeah, maybe]
Y2K Pop Party Palace: Bright Light Bright Light & David Oh [another night] Le Guiton [the 433] Thomas Jardiner [the 433]
Fancy dress is mandatory OTHERWISE THE WORLD WILL END
010011110111001111100110001110010010001111001î – party like itís 1999
////////////////////////////////////////////////////////////////////////////////////////////////////////////////////////////////////////////////////////////////////////
Tickets
Super Earlybug Tickets are priced from £5 and are available from: Facebook (www.facebook.com/the433) Skiddle (www.skiddle.com) 0844 884 29 20
Press / Sponsorship
For all enquiries please phone Ben Paget 07711845496 or email info@the433.co.uK
Background Information:
The 433 are a close-knit collective of creative individuals formed from the cream of Manches- terís rave and arts scene. Having smashed the North with various parties over the years, in- cluding two Mad Ferret Festivals (19,000 att. over 2 events), which in turn led them to form a partnership with The Warehouse Project and Ear to the Ground, to bring you Parklife Festival (www.parklife.uk.com) they have now set UP SHOP ON THE CALEDONIAN ROAD and have their sights on the capital.
Location:
ISlington Metal Works, 7 Torrens Street London, EC1V 1NQ 020 7837 6419 Googlemaps: http://g.co/maps/36eg5
Links
The433:
http://www.the433.co.uk http://www.facebook.com/the433
YeahMaybe:
Another Night
http://anothernightclub.blogspot.co.uk/
Whereís nana:
Larry Sun:
http://soundcloud.com/larrysun/
Kojak (vibes & vices):
Plastic Bones:
Spangle Booth: