You remember Anthea Turner from presenting numerous TV shows back in the 90s and 00s, but, like us, probably haven't thought about her for a while. Turns out she's still out there, and she's more up for it than ever.
Featured Image VIA
Anthea recently divorced her husband Grant Bovey after learning off his multiple affairs, but revealed that even though she's over 50, she still loves having sex. I suppose you can't really blame her – why wouldn't you enjoy having sex?
Appearing on Lorraine to talk about her new book 'How To Survive Divorce', she said the following: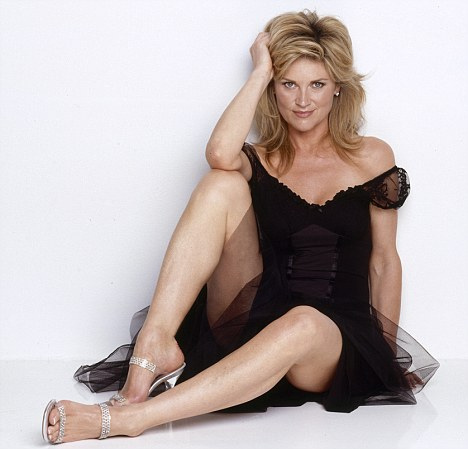 Women in their 50s still love a shag. I do.

My stepdaughters would be horrified at the thought that I still get my t*ts out to people.

Women in their 50s are still very sexually active and should be. There shouldn't be a stigma about that.

The lovely thing now is age isn't a barrier when it comes to sex. When my mum was in her 50s she wore different clothes to me. But now my stepdaughters' other wardrobe is mine.

It's a different age relationship now isn't it? Us 50-odd women have not given up on it yet.
I mean yeah fair play. Nobody likes thinking about their parents having sex but they must still do it every now and again (ugh just thought about it) and they should be allowed to talk about it just like anyone else younger than them. Go for it, it's 2017.
For more old people talking about sex, check out these senior citizens revealing how they're getting laid all the time. Apparently they're more promiscuous than ever.