Internet hacker group Anonymous have wasted absolutely no time since declaring war on ISIS following the Paris terror attacks last Friday, and are reporting that they've already had 5,500 social media accounts associated with the terrorist group shut down.
In addition to this, they've also started targeted websites of suspects and have also leaked personal details of alleged terror suspects, including the address of at least one potential member of the organisation. They've also said that they've targeted several recruiters and had their personal websites and Twitter accounts shut down.
At the moment, none of these claims can be independently verified and all come from Anonymous themselves but still, I wouldn't want to dispute the declarations of a shadowy internet group like Anonymous, would you?
Featured Image VIA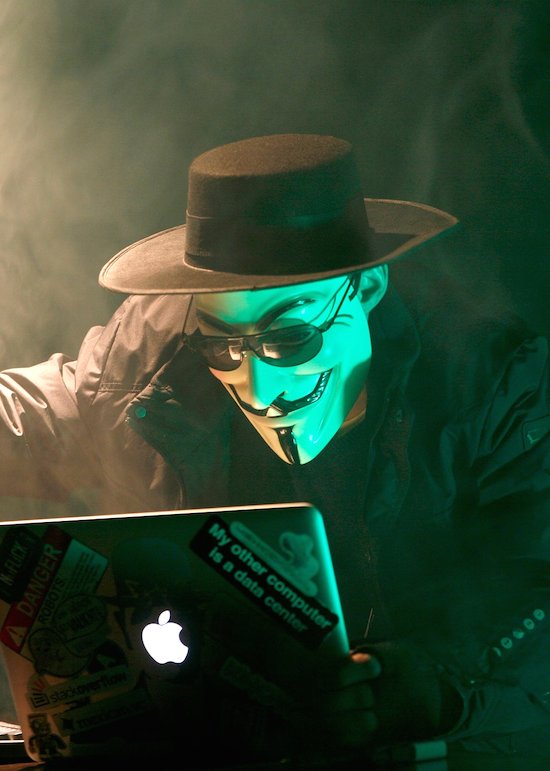 Image VIA
It is believed that Anonymous targets websites by launching DDOS – distributed denials of service – attacks on them. These basically overload a website's servers until it is forced to go offline. The group disable Twitter and social media accounts by reporting them to the company once they've identified them as ISIS sympathisers.
They do this by asking anyone who has any suspicions about accounts on any social platforms being associated with ISIS to contact them and let them know the details of it. Anonymous will then find out all the information associated with the account such as their real names, location, pictures and any other social media accounts linked to them via their hacking techniques and determine if they actually are ISIS or not.
Once they've been confirmed, the account will get shut down and they'll be banned from posting and spreading their message. If you suspect anyone make sure you let them know.
Anonymous issued this battle statement yesterday:
We will not give up, we will not forgive and we'll do all that is necessary to end their actions.

This violence should not weaken us, it has to give us the strength to come together.

We do not forgive, we do not forget. Expect us.
It seems like they're coming for you ISIS and we couldn't be happier about it. They're certainly doing a darn sight better than Task Force Black at it, at least in terms of visibility and results.