Is there anyone out there you hate enough that you would actually send them Game of Thrones spoilers from an anonymous number? Well, thanks to spoiled.io, you can now do that.
Featured Image VIA
Spoiled.io allows you to anonymously text "shocking revelations" to your friends/enemies every week, right after the latest Game of Thrones episode has aired.
This means it'll work especially well in the UK where the episodes air at 2am on Monday morning – not likely the recipient will have watched it by the time they receive your spoilers in the morning.
They'll even anonymously Tweet out replies so you now exactly how pissed you friend/enemy got: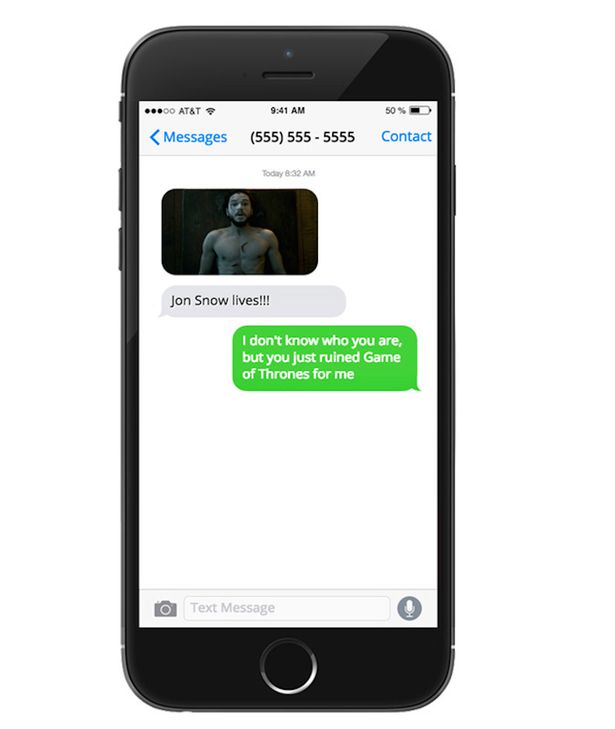 There's only one episode left on the current season, so you've only got one chance to pull this off (for now). Honestly though as we said with the story of the girl who sent her ex-boyfriend GOT spoilers, if you're not watching the show live, then you deserve everything you get. That's how important GOT is – if you're not watching it live, it's getting spoiled. Either stay off the internet, stay off Twitter, and (apparently) stay off your phone of you're going to have your day ruined every time.