Anne Robinson made a career out of being an utter bitch on 'The Weakest Link', and while it was hilarious, top-tier television at the time, I think it's safe to say today's more "woke" culture would not let her get away with it in 2021.
Featured Image VIA
Well it looks like Anne has already run into some spiky interactions after replacing Nick Hewer as the host of Countdown and filming episodes prior to the season debut on June 28th.
Anne was telling PA News Agency about how she disagrees with some of the ways language is used today…
I have a chiropodist, a gay chiropodist – that's not funny, I'm just telling you – lives with a gay partner, and they have adopted twins, and they have in the process, they have learned what I would call a lot of "woke" language.

Presumably, it's from all the vetting that they've had to do, and every time I have my feet done I learn something new that I've got to say or not say, and I'm beginning to say, "Who's the arbiter of this?"
She then mentioned an awkward exchange with a Countdown contestant who was too 'woke' for her liking…
In fact, a contestant this week on Countdown said he taught English to non-English speaking people, and I said, "You mean you teach English to foreigners?"

And he said, "We never say that". Is that woke? Does anyone know?

So I am fed up with it, I'm fed up with people telling me I've got to say "mixed heritage" and not "mixed race" – I just think… we're being told what to do by people who aren't in a position to tell us what to do.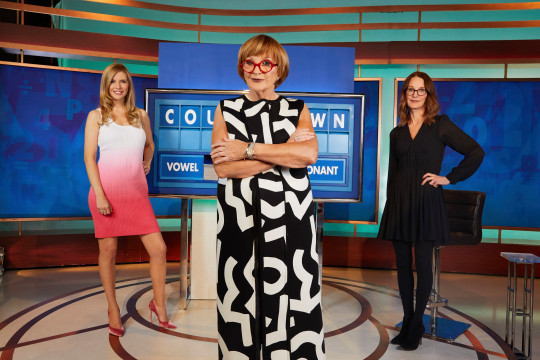 She went on to add that she doesn't want 'language mangled' and that she doesn't 'want to lose the English language.'
I don't want to offend anyone but we're well past whether we offend people.
Well in fairness Anne has done pretty well for herself just being an asshole to everyone all these years, why would she bother to change now at 76 years of age? Then again can you imagine her coming out with something like this in 2021?
A warm welcome back to daytime TV to Anne Robinson, one of life's good guys pic.twitter.com/QWDrsH6ZOS

— Alex Hess (@A_Hess) February 15, 2021
Yikes. That's bang out of order no matter what year you're in, or whether you consider yourself woke or not. Apparently Anne is keen to show her "softer side" on Countdown regardless, so we'll have to see if she can bite her tongue when some contestant inevitably fails to get anything larger than a 4-letter word in the Letters round. You can do it, Anne!
For the student who fled North Korea and says "wokeism" in America is worse than the country she escaped from, click HERE. That bad eh?