An animal rights activist with a history of attacks on people wearing fur has been charged with attempted murder after stabbing a woman at a church.
Featured Image VIA
Meredith Lowell, 35, stabbed the victim in the arm twice and once in the abdomen in front of children she was babysitting while attending choir practice.
Witnesses detained Meredith at the scene in Cleveland, Ohio until police arrived. Police say the victim is recovering in hospital and it's not even known if she was wearing real fur.
Last year Meredith was arrested for similar attack after she punched someone at Whole Foods and tried to stab her because her jacket had fake fur on the hood.
Back in 2012, the lunatic ended up in court after she shared a status on Facebook saying she was willing to pay between $830 – $850 to a hit man to kill someone wearing fur.
An undercover FBI agent private messaged Meredith who asked that a person be killed with a gun or a knife at a Cleveland Heights library and that she wanted to be there when the murder was carried out.
She also told the agent she wanted to start an animal rights militia and that the victim at the library should be at least 12 years old and at least 4 feet tall.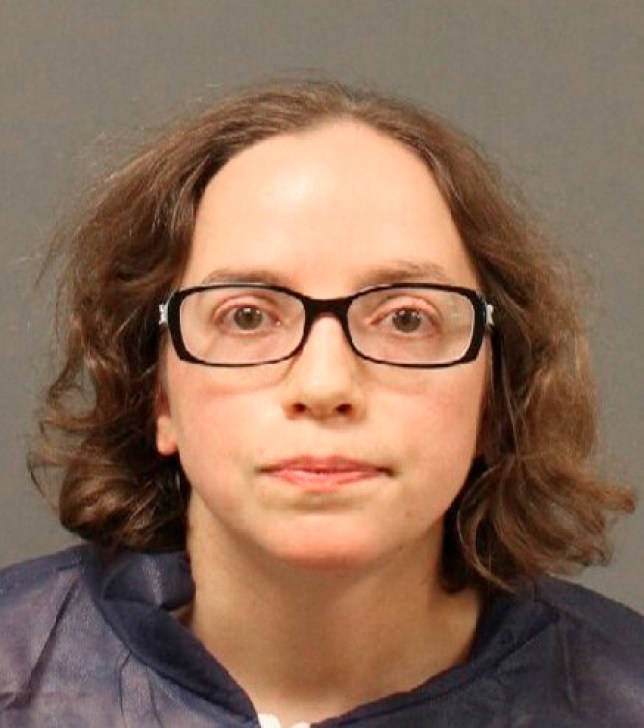 Clearly not a person who should be freely roaming the streets looking for fur coat wearers to kill and it's actually quite shocking she was able to considering her history.
Obviously not all animal rights activists want to see people knifed to death for wearing fur but I wonder whether it's even really about the animals for nut jobs like Meredith Lowell. After all she doesn't seem to care whether the fur is real or not and it just seems like she's in it for the chaos and bloodlust rather than actually trying to make the world a better place for animals. If she wanted to do that she could join a charity or something.
Can you imagine if someone shows her that picture of the 8-year-old girl eating a deer's heart? Put that girl under 24/7 surveillance ASAP.
[h/t Metro]