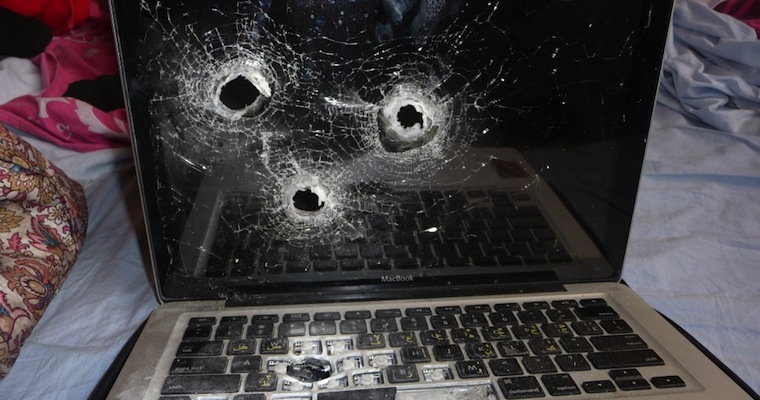 For those of you that haven't seen it; (if you haven't perhaps someone has popped some rounds into your laptop) the now viral video of a gun totin', Marlboro smokin' Southern pop shows his recalcitrant teenage daughter "tough love" by shooting her laptop with "exploding hollow point rounds".
[yframe url='[yframe url='[yframe url='http://www.youtube.com/watch?v=kl1ujzRidmU']']
What warranted the assassination of a seemingly harmless domestic computer? His daughter bitched about him on Facebook. If everyone reacted like that there would be no Facebook, probably no internet of computers either, for a man who claims to work in IT he has very little foresight when it comes to protecting his own livelihood.
Apart from my utter dismay that anyone outside of the military has access to exploding bullets I wonder if the mans rant about how parents should occasionally put "a bullet in their kids asses" hails a new era of fire arm dependent parenting?
Imagine if this Chuck Norris School of child rearing took off and every parent went US foreign policy on their kids asses; it would be like that episode of the Simpsons were Homer joins the NRA except with really deadly consequences!
Seriously though; teaching a teenager respect by letting off live rounds into her computer? The mind boggles.