As if being held in a Romanian prison while the police investigate your crimes isn't bad enough, it now appears the BBC has been conducting their own thorough investigation into Andrew Tate's alleged dodgy dealings, and will be revealing all this Tuesday.
According to BAFTA-winning journalist Paul Kenyon, billionaire Tate, 36, is not only being probed for human trafficking and rape, officials are now also looking at money-laundering offences and claim there's no shortage of evidence to work with:
Our BBC investigation into #AndrewTate nearly finished. I can tell you he's not coming out any time soon. Officials now looking at poss money-laundering and a treasure trove of evidence. Trial's looking like end of May. Lots more big revelations to come. pic.twitter.com/MTIEhgtQMw

— paul kenyon (@paulkenyonTV) February 3, 2023
The BBC's reporting will not prejudice the case, because there is no jury for Tate's trial – he's at the mercy of the Romanian judges and prosecutors. So it sounds like he's pretty much fxcked, to be honest, and will continue spending his days inside a grimy Romanian jail cell for the time being.
Meanwhile, Tate has been Tweeting stuff that Dostoyevsky would be proud of. Well, his associates have anyway: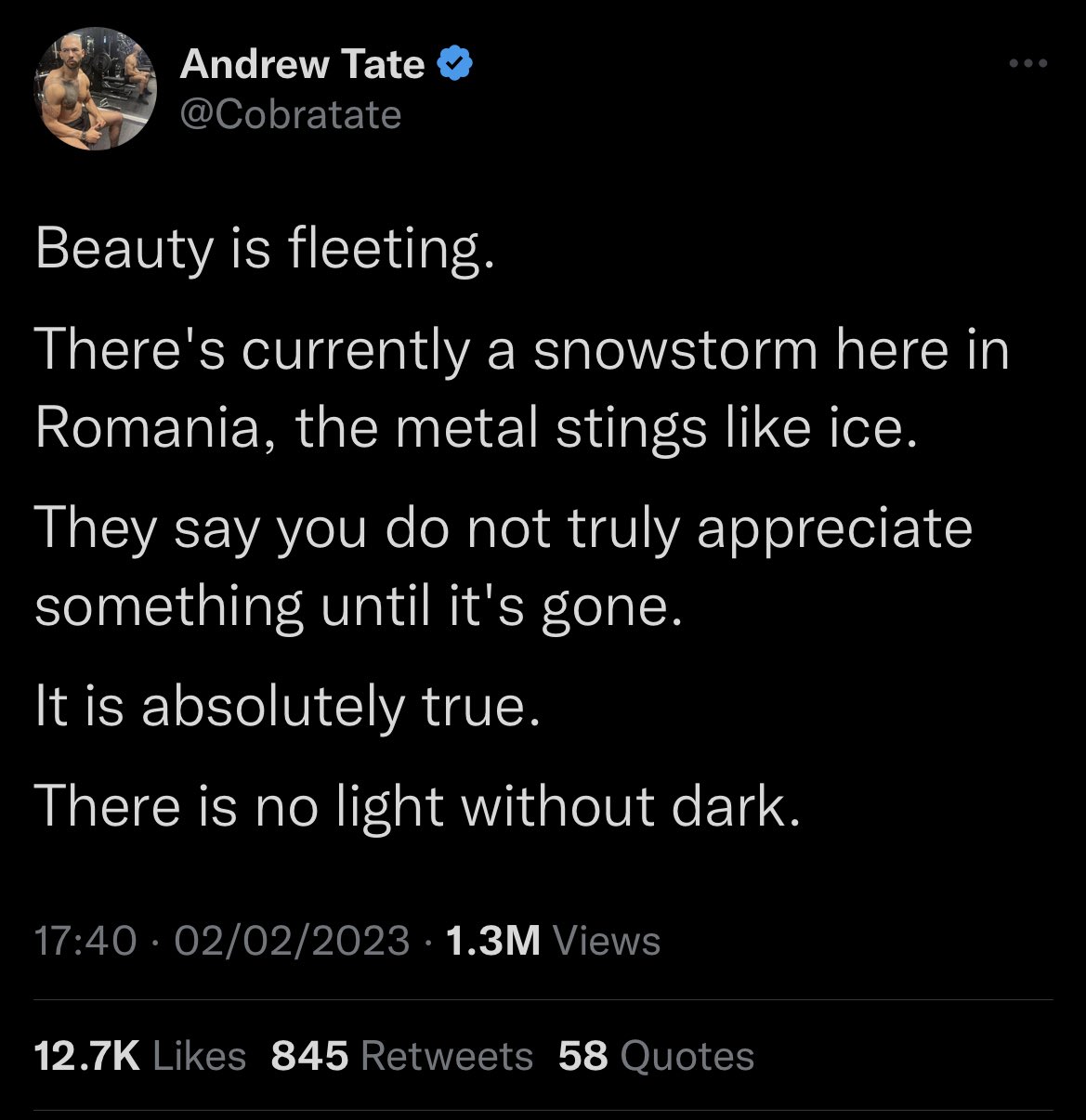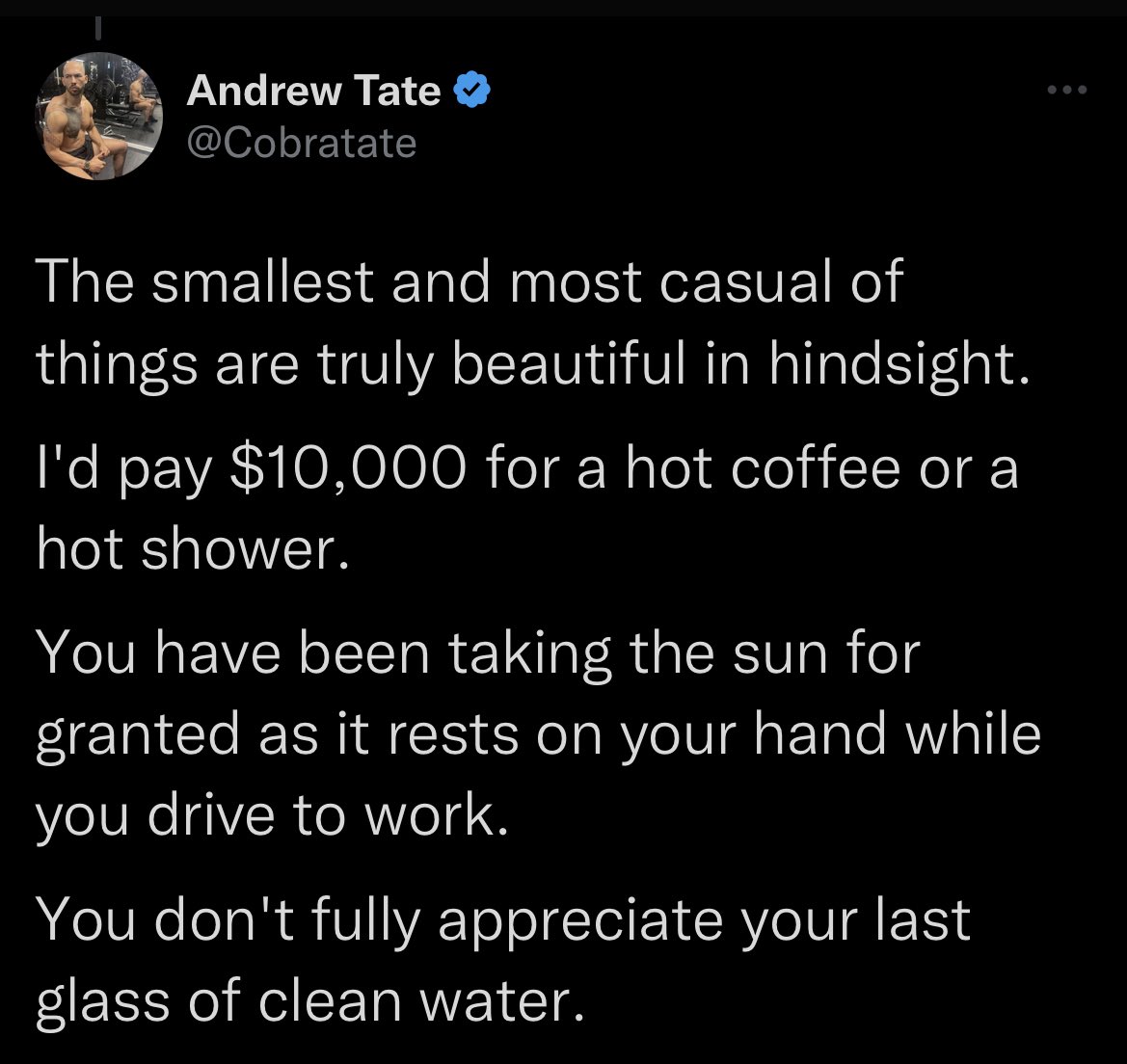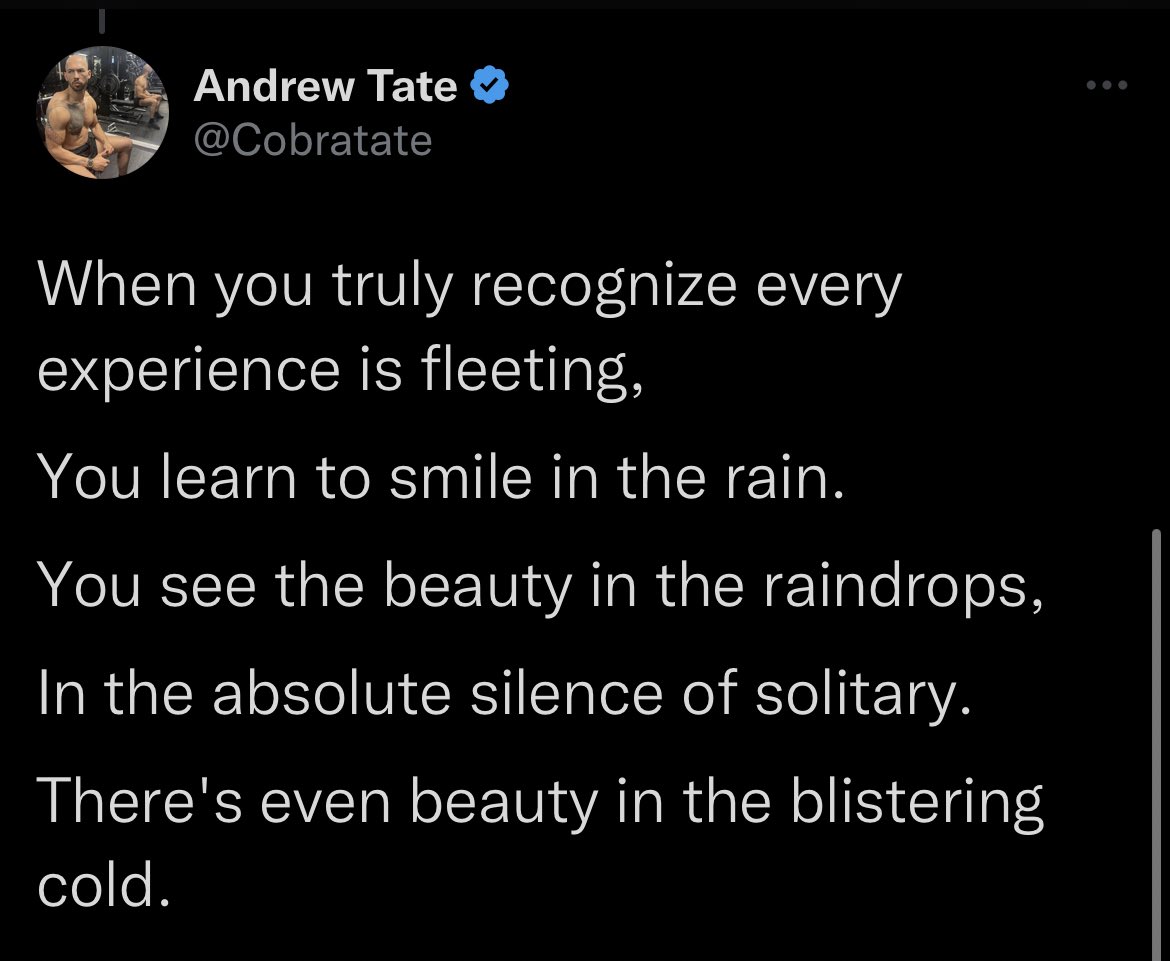 Jheeze. Someone send this guy a photo of his Bugatti before he loses the plot completely. Or has that been impounded too?
As much as Tate should get his just desserts (provided he's guilty of the things they accuse him of), it would be nice to see a similarly aggressive response to the crimes and frauds committed by people in government and so on, rather than just TikTokers who are getting too influential for their own good. Will be interesting to see how this one plays out…