Have you ever thought to yourself, I wonder what Goofys Junk looks like? Or does Minnie Mouse actually have tits? Well thanks to the wonderful world wide web you never have to wonder again…
A DeviantARTist known as AlessandroConti has created some of the freakiest illustrations we've seen in a while – anatomical drawings of a selection of Walt Disney's most famous characters.
We're not adverse to the weird and wonderful, but this is pretty next level. Serious time has clearly gone into producing these well crafted, but massively bizarre images.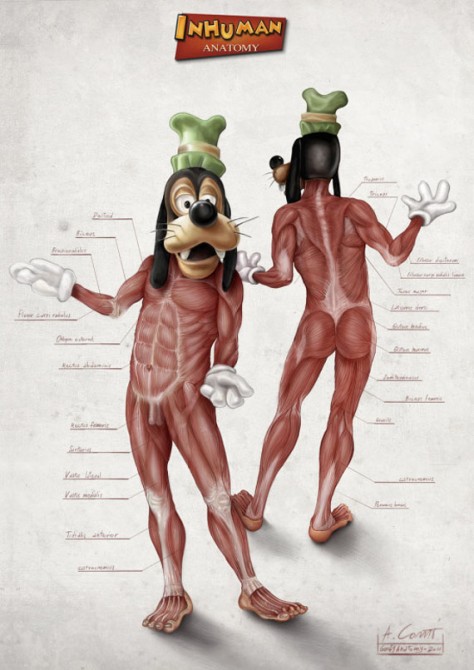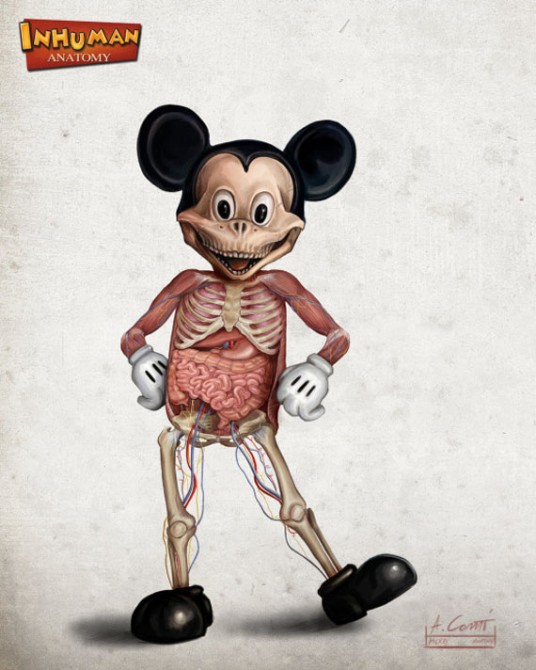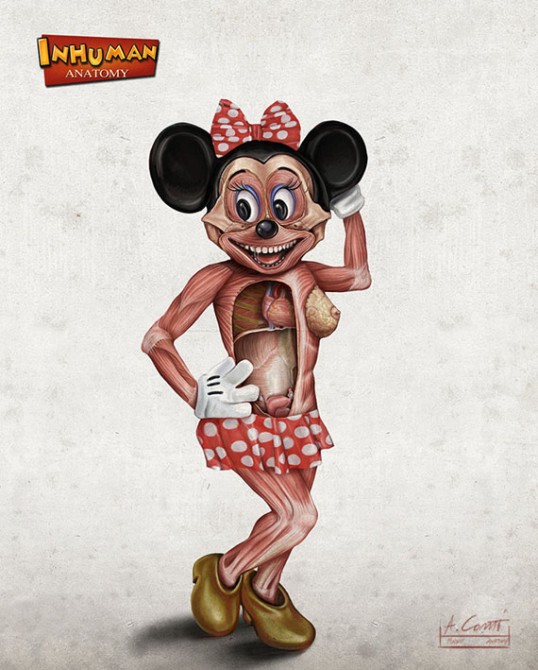 Needless to say, with only 4 seeing the light of day so far, AlessandroConti has a massive catalogue of characters to still pull from if he so chooses…..Seven Spades for Seven Dwarves? Poseidon's Trident? The Beast's Beast? Or Ariel's Clams? I guess we'll just have to wait and see…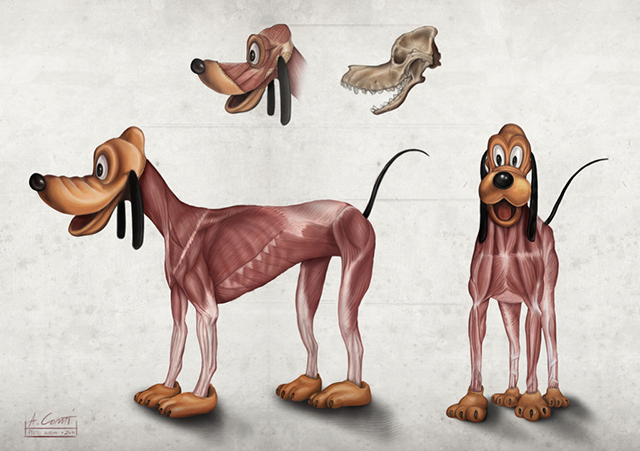 ☛ Cartoon Junk: Were Ren And Stimpy Gay? This Video Seems To Think They Were