It's weird enough to think that there are Americans who are die-hard fans of Love Island UK, but one of these odd balls loved the show so much that they went and got 2022 winner Ekin-Su's name tattooed on their wrist.
It's not the first (or last) dumb tattoo this guy has on his arm…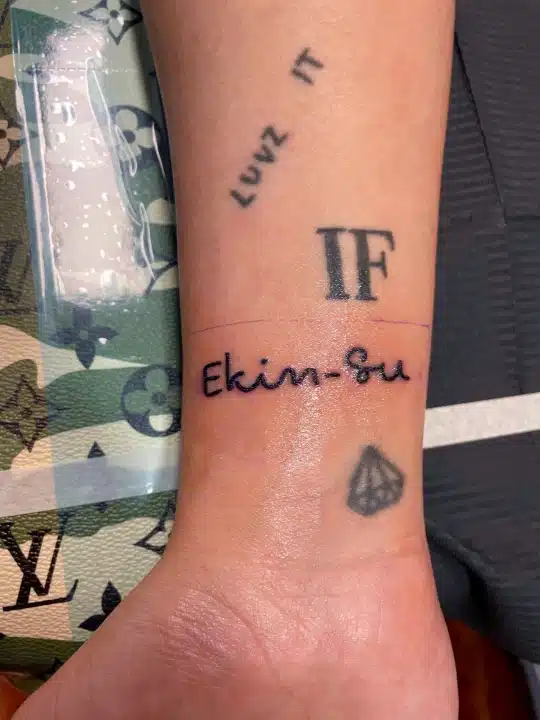 Many people are saying that Ekin-Su carried this latest season of Love Island and some are even saying she's the best Love Island contestant who ever lived, but still – it's shocking to think that someone can be this enamoured by a reality TV contestant from across the pond who they watched for one hour a night over the course for a few weeks. Is she just that much of a legend or what?
New York-based Frankie Headen explained what was going through his head when he got 'Ekin-Su' tattooed on his wrist (via Metro):
'All of my tattoos have been spur-of-the-moment decisions. I've had friends give me stick-and-pokes or tattoo me with their own little guns – I don't take it too seriously. I see tattoos more as time stamps. I remember where I was, who I was with, and what was going on in my life at that time when I look at my tattoos.

These past few months have been amazing for me with lots of big life changes, and I finally feel open to finding the right guy for the first time ever. Everything going on in my love life coincided with watching Love Island for the first time so 'Ekin-Su' was the perfect tattoo to commemorate 2022.'
OK then. Sounds like she made quite the impression on him. Amazingly, he's not the first person to get an Ekin-Su tattoo. Someone else already beat him to it halfway through the series: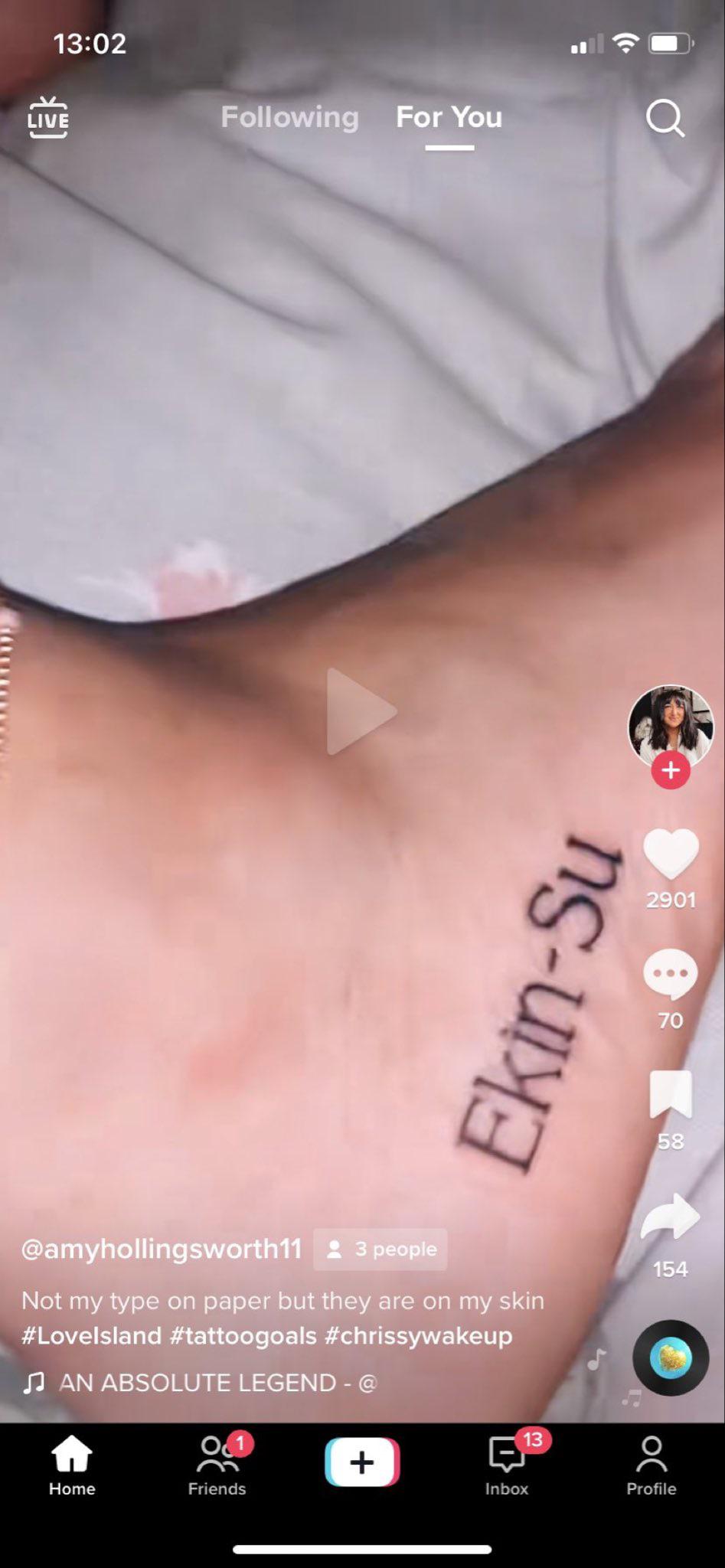 I guess they call them die-hards for a reason. Never forget:
Meanwhile, it turns out 'Stranger' Things star Noah Schnapp is also an Ekin-Su fan and has been sending her DMs. Are we living in an alternate universe right now or what?