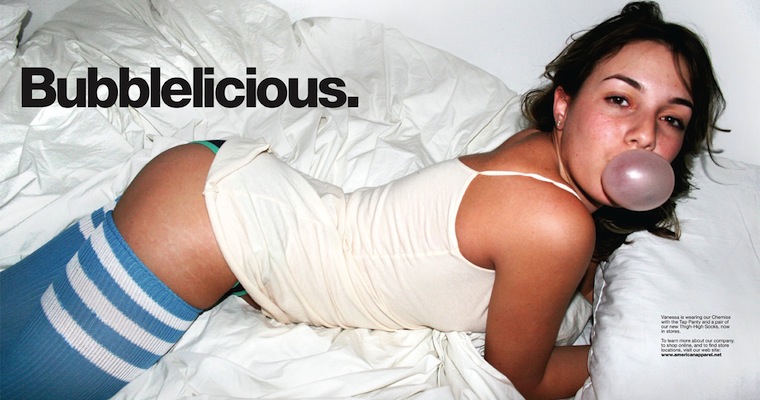 American Apparel are under fire this morning after targeting storm victims with a coupon voucher to redeem 20% off their next purchase.
Everyone knows American Apparel from their slutty ads of hipsters wearing next to nothing on the back cover of Vice magazine, but now everyone's going to know about American Apparel just that tiny bit more (any publicity = good publicity right?).
So what happened is someone on the marketing team of American Apparel used some quick thinking last night and decided to send out a mail shot to all of AA's customers who were based in the storm path, telling them that if they enter the discount code 'Sandysale' they'll get 20% off their purchases for the next 36 hours. The tagline was 'in case you're bored during the storm' and was only available to customers living in Connecticut, Delaware, Massachusetts, North Carolina, New Jersey, New York, Pennsylvania, Virginia and Maryland. Here's a screenshot of the e-mail: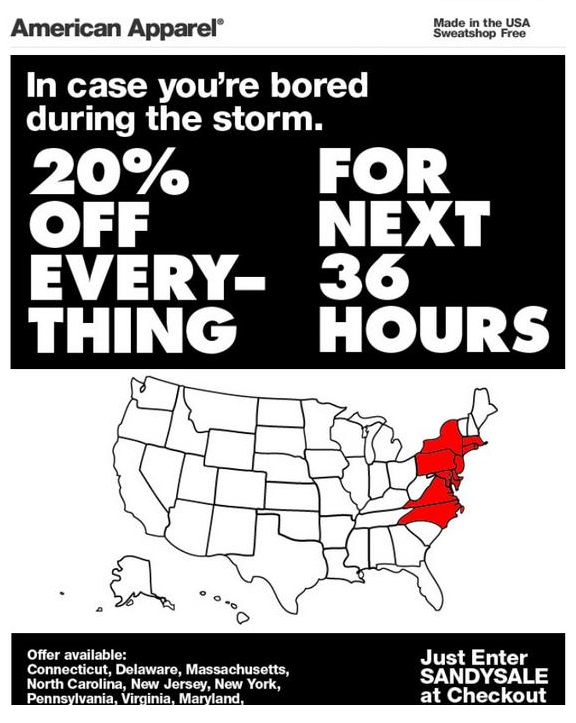 Now I don't personally see anything wrong with this. It's a bit of quick thinking and offers some bored hipsters the chance to snap up a deal while they battle out Hurricane Sandy. What's the harm in that? Well it turns out that it's offended a shit load of people who have taken to Twitter to fight their case: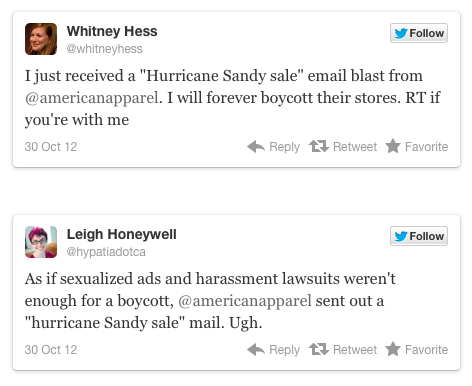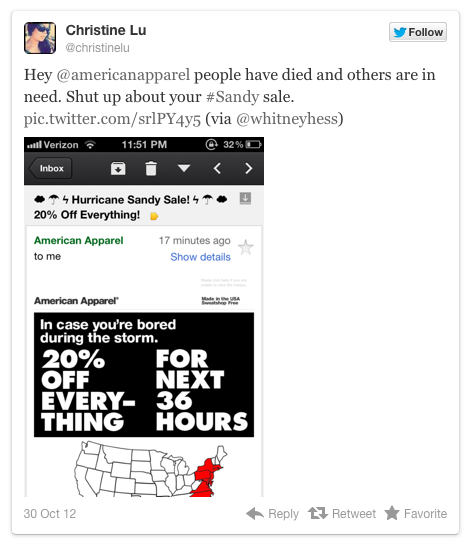 OK so people have died, but have American Apparel really done anything that bad? I don't think so. Let us know what you think though and if you'd be chuffed to receive a 20% discount next time there's a massive force of nature about to wipe out your town – I think we'd be pretty stoked.