Amber Rose's utter annihilation of Kanye West last week could turn into a big time cash-making opportunity for her if this sex toy company has anything to do with it.
Featured Image VIA
Sextoy.com is the largest online sex toy distributor on the planet, and they want to make a mould of Amber Rose's finger which they believe will be a top-seller.
The company's CEO reckons that Amber has already done loads with her Tweets to "educate many people on the joys of prostate stimulation", though to be fair she was kind of shaming Kanye West for it so not sure how much she's helped the cause.
They're offering Amber Rose her own product line and a huge percentage of the sales.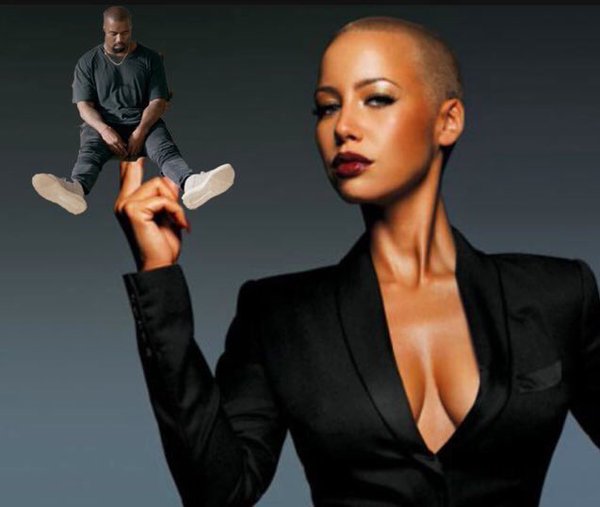 Image VIA
I guess if this is ever going to happen, it has to happen now. Good on Sextoy.com for seizing the day on that one. I mean even though Kanye West denied it ever happened (wrong play I reckon), you have to believe that sticking fingers in each other's butts is going to be HUGE in 2016. And this Amber Rose toy is going to be the must-have item for anyone who wants to be ahead of the curve.
For sex acts that maybe you should feel slightly ashamed about, click HERE.