You know when you're having a few beers with your friends whilst you're watching the game at your house or having a party or something, and you're about to run out but nobody wants to go to the store to pick up any new ones? I'm sure we all do and I'm sure it's a massive ballache to pick who goes or to wait for someone to volunteer.
Well guess what? It's no longer going to be a problem thanks to Amazon and their new service Amazon Prime Now, which is launching in Seattle today. For a cool $7.99, the service offers one hour deliveries and is free for a two hour delivery slot.
Featured Image VIA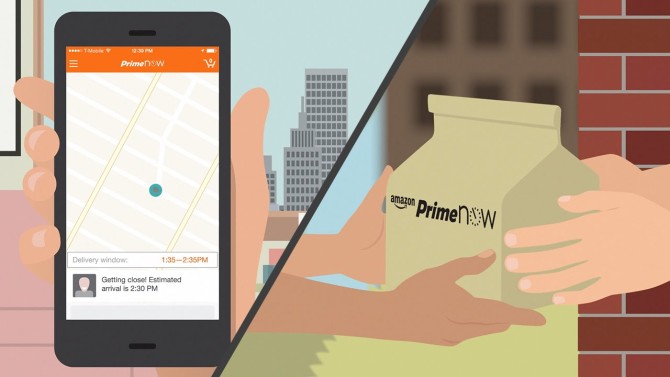 Image VIA
It's not just booze you can order either, with a whole variety of household goods, including booze, ice cream, milk and even TV in case your TV breaks down just before the game starts. Although it's only available in Seattle at present, it'll expand to 17 major US cities in the next month or so, and seems to already be available in London but will probably expand to the rest of the UK within a few weeks too. It's £6.99 over here for the one hour option and also free for the two hour option.
It currently costs £79 a year for an Amazon Prime subscription – which also gives you free shipping on all Amazon products – and with this small fee in front of you for pretty much anything you could want, it's probably a no-brainer for a lot of people to subscribe to it. It also probably means that a lot of people are never going to leave their houses again and that Amazon are probably going to rule the world sooner rather than later, but I'm sure nobody is going to care about that now we don't have to argue who has to do a store run.
Thanks Amazon. If the future is getting you down, maybe these satirical illustrations about the sad truth of modern society might cheer you up. Or make you feel even worse.