You may have seen the #MeAt20 challenge going around social media that basically invites people to share a photo of themselves when they were a sprightly 20 years old.
Featured Image VIA
Well Amanda Knox has rubbed some people up the wrong way by participating, having shared this throwback to the year she was accused of murdering roommate Meredith Kercher in 2009 (she was acquitted in 2011 and fully exonerated in 2015):
Sneaky troll move by Amanda Knox or just harmless, casual involvement in the latest social media trend? Even if it's the latter, she had to have known the sort of response that was coming.
Here are some examples:
Even if she was innocent, this is immensely poor taste by @amandaknox https://t.co/1xMKitQmAm

— Helen ❄️🇪🇺 #ForeverEuropean (@Cacophonic) April 17, 2020
Amanda Knox is so narcissistic that she continues years later to make the violent death of a young woman about her. vile. https://t.co/qRLZl0MolG

— Ell (@Ellie_Adamson) April 17, 2020
Okay let's cancel this game now…she fux'd it up

*Always remember Meredith K from Tooting just leaving ends for an adventure* 😔 https://t.co/iTE3Tez6OV

— Soph (@StudySpammer) April 17, 2020
As if Amanda Knox posted this as her 'me at age 20' challenge 😐

Calm before the storm.. pic.twitter.com/eE67oALbMi

— EMMA HULL 🧜🏼‍♀️ (@EmmaLJHull) April 18, 2020
It's not all negative though – some people were actually quite nice about it: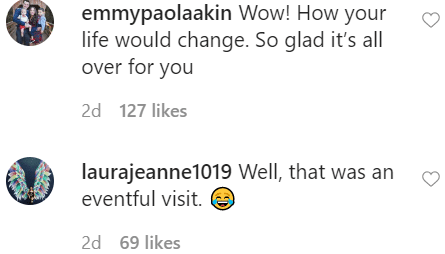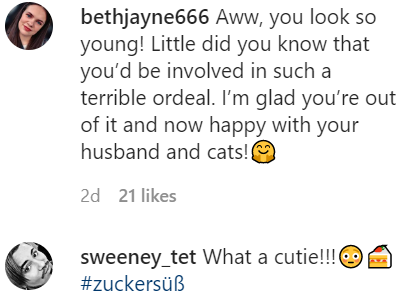 I guess only Amanda Knox knows what really happened that night during her time as a student in Perugia, but those who don't buy her innocence understandably do not appreciate the fact she shared this photo. There's a whole chapter dedicated to her in Malcolm Gladwell's book 'Talking To Strangers', and his opinion is that Amanda Knox doesn't behave like someone that was wrongfully accused. That doesn't make her a murderer though, does it?
The idea that she's innocent and still getting grief about the situation 10 years later must really suck for the girl. But she also seems to have made some $$$ out of the whole thing with her book and documentary, not to mention putting this photo up, so maybe it's not that big a deal to her. Fair play.
For the time Amanda revealed details of her lesbian experiences in prison, click HERE. Um, good to know?