There's no denying that potatoes are absolutely awesome, but whenever you think of a potato, you think of it as a side dish and never the main event in your meal.
Featured Image VIA
Well, that's about to change thanks to this new roast potato restaurant where you can purchase all you can eat potatoes for £5. It's the brainchild of McCain and will be running over this weekend at the Old Truman Brewery on Brick Lane in London with the promise of serving over 100,000 roast dinner combinations.
Whilst the potato option is very alluring and reason enough to check it out, you can also pay an extra £2.50 and get some truly weird and wonderful roast dinner options with them as well – crucially still with unlimited potatoes as well. These include pigeon with chocolate smothered onion rings to beef brisket with a fried egg and charred pineapple, neither of which sound like any roast dinner I've ever had but both of which sound completely delicious.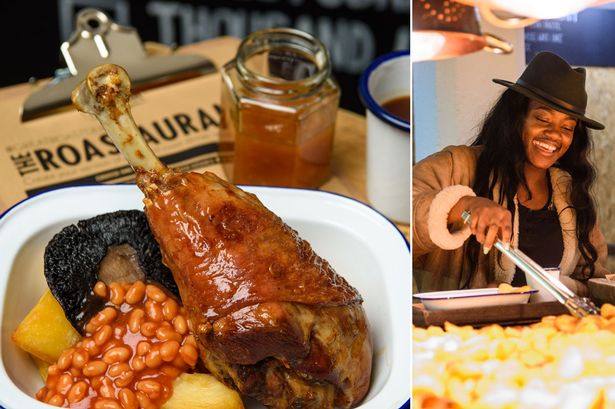 I think you know where you're going to find me this weekend. If you're in London, you should probably change your plans immediately and come join me. All proceeds go to FareShare – a hunger and food waste charity – too, which makes the whole event even better. Gotta love it.
For more potatoes, check out this guy who transformed his body shape by eating nothing but potatoes for a year. No kidding.