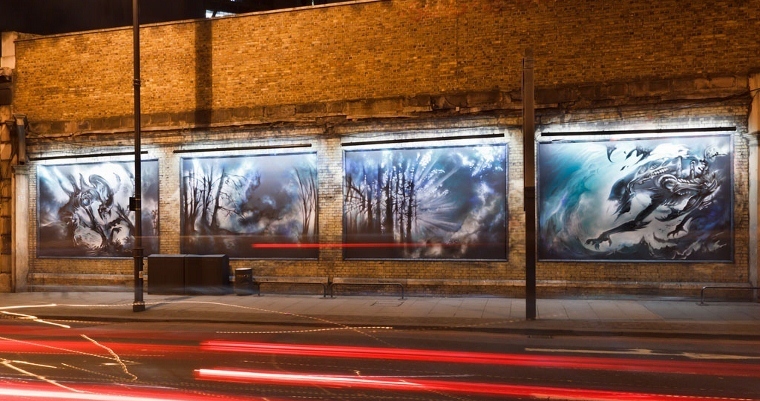 After TimW_Brap's and J Henry's recent posts about the film Alien, I knew I had to show you this awesome alien graffiti in London.
In a part of East London, a graffiti artist who we only know as Jim has done some amazing artwork influenced by the film Alien. The artwork is painted on four panels on a wall on Great Eastern Street, and what makes the artwork even more impressive is that they were all done in one day. They're sick, I'd love to go and see them in the flesh but I live nowhere near London. If any of you live near Great Eastern Street or in London at all, be sure to go and take a look and let us know what you think.
Here are some pictures for you, but make sure you check them out on their website. Awesome stuff.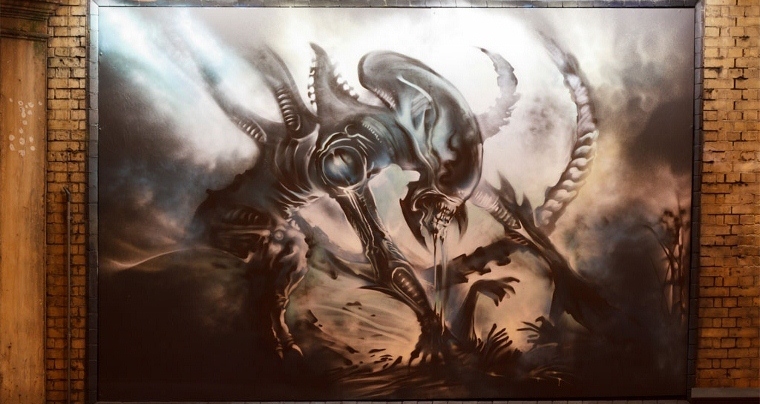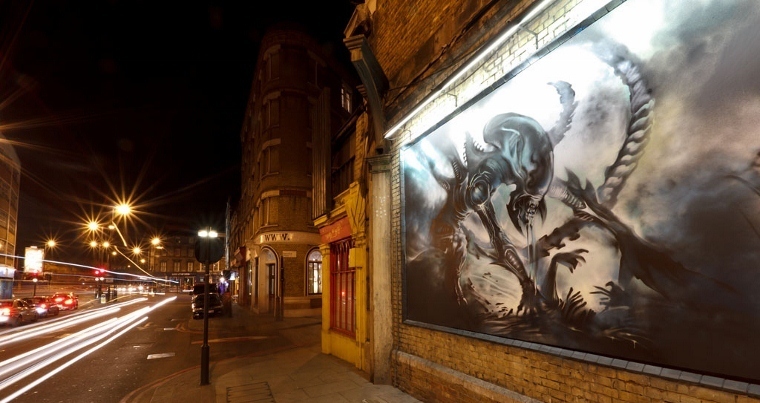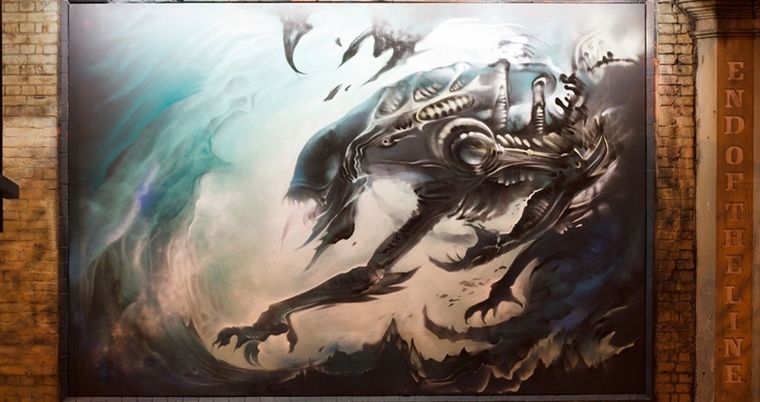 While I'm on the subject, there's a new Alien film coming out soon. It's called Prometheus, check out our post about it here.