Good news whether you care about animals or not – PETA are running an "I'd Rather Go Naked" campaign which is encouraging people to strip off as a mean to raise awareness for the use of animal products in clothing.
Featured Image VIA
Alicia herself has voiced her displeasure for the use of wool in clothing:
Wool in general has not been thought about… the biggest thing people say to me is, oh, but they just shear the sheep, they don't kill the sheep. It's not like that, it's on the slaughterhouse floor where there's a conveyor belt and it's just so fast, the shearing process, that they get cut, they get harmed and they're seriously wounded and there's no care for them when they're wounded. It's just move on to the next. These are creatures that, to the people who are doing this, are just objects.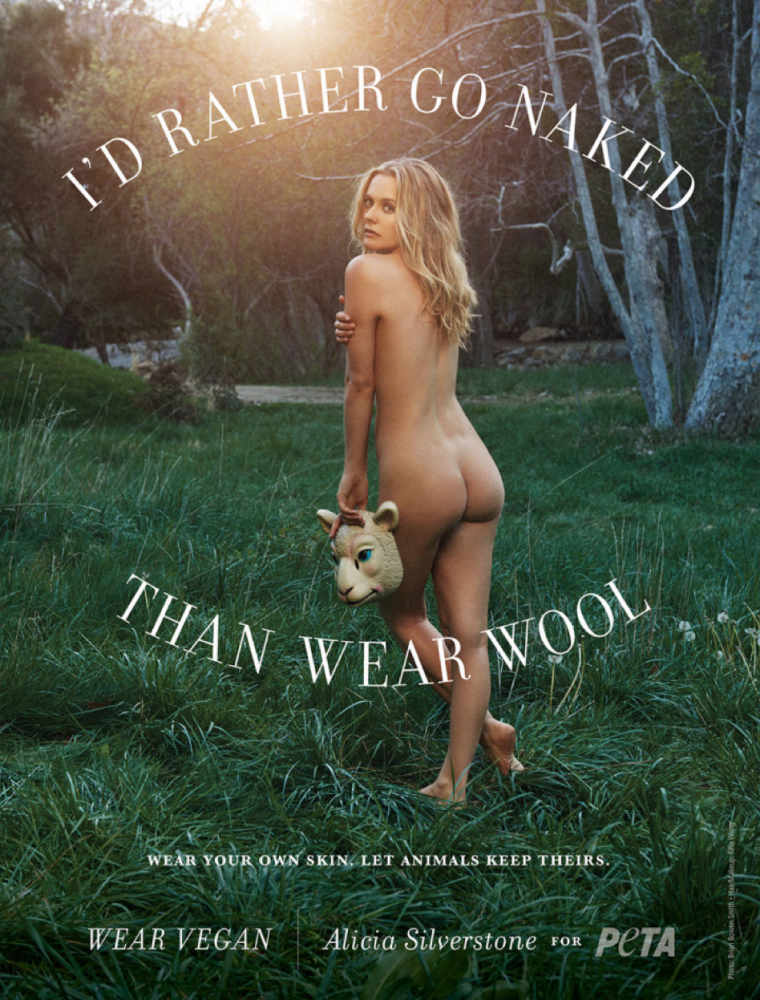 Looks like Cher from Clueless is all grown up – 40 years old in fact which is kind of insane for any 90s babies reading. Great film which also featured Paul Rudd, Stacey Dash and Brittany Murphy (RIP).
Anyway, not sure if that pic of Alicia has been Photoshopped but let's just pretend it hasn't and give her props for her mighty fine 40-year-old derriere. Hopefully PETA keep paying celebrities to get naked for their causes. Kelly Brook next?