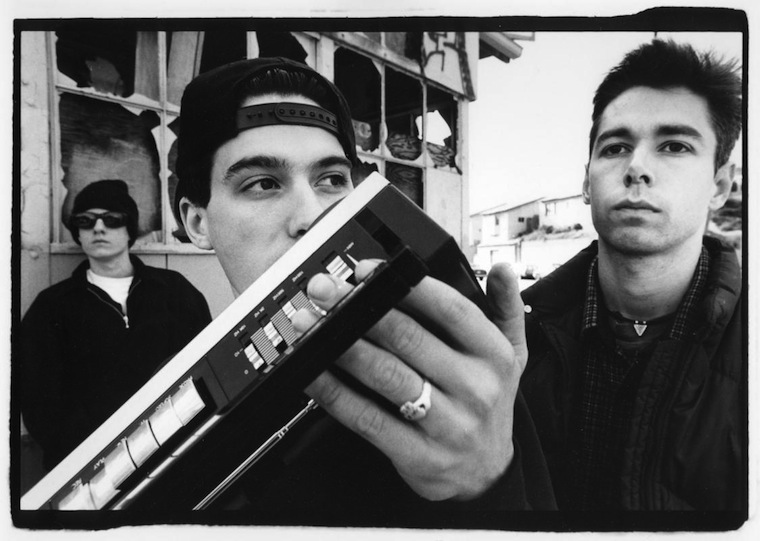 Adam Yauch, more popularly known as MCA and one third of the Beastie Boys, has today passed away. In case you didn't know MCA got diagnosed with throat cancer in 2009 and had been battling the disease ever since. This meant that the Beastie Boys hadn't managed to perform live since the summer of 2009, and also meant that their last record, Hot Sauce Committee Part II was severely delayed and they were unable to appear in music videos for it. This didn't stop them making this completely sick video/movie though.
Adam was a co-founder of the hugely talented and successful trio the Beastie Boys, and was no doubt a massive part of music lover's lives across the world. The Beastie Boys originally started as a hardcore punk band before moving into hip hop during the early 1980s. Releasing massive hits such as 'Right For Your Right' and 'No Sleep Till Brooklyn', Adam Yauch (as well as the other two members of the Beastie Boys Mike D and Adam Horowitz AKA AdRock) will be remembered for their massive positive impact upon music culture and bringing hip hop to the forefront of popular music during their time in the industy.
I don't think there's anyway that anybody in the world doesn't like the Beastie Boys and if they say they don't then it stands to reason that they're a liar. I know I'm a punk rock dude but I love the Beastie Boys. I was lucky enough to see them at the Manchester Evening News Arena back in 2005 I think and it was one of the best gigs I've ever been to. Just hit after hit after hit and everyone in the whole arena was just dancing and partying and having a good time. It was more like a club night than a gig. It probably helped that I'd drunk a bottle of Lambrini and smoked about 5 spliffs on the journey from Nottingham though, but you know, whatever, it was incredible. They even played Brass Monkey. And when they played Sabotage (last) they played their own instruments to it which was really fvcking cool.
Anyway, to celebrate MCA here are a few of the best Beastie Boys videos (including a live version of Brass Monkey). I don't normally get too emo about people dying but this one is really really sad as there really wasn't any other kind of music like the Beastie Boys and they really were pioneers of music. They also used to be punx before they turned to hip hop, so I'm totally down with them because of that too.
RIP dude, this one's for you.
[yframe url='http://www.youtube.com/watch?v=z5rRZdiu1UE']
[yframe url='http://www.youtube.com/watch?v=eBShN8qT4lk']
[yframe url='http://www.youtube.com/watch?v=qORYO0atB6g']
[yframe url='http://www.youtube.com/watch?v=nBbQyXZvkbA&ob']
[yframe url='http://www.youtube.com/watch?v=XflfiylNNXY']