On Monday, March 10, 2011, Action 5 News in Memphis Tennesee did an investigative report on a danger of Facebook that few of us would consider, let alone fear. They tackled the dangers of Facebook friending your Mom. Yes, YOUR MOM. Check out the advertisement for the 10 p.m. story below, along with evidence as to why it is NEVER a good idea to befriend your Mom on Facebook.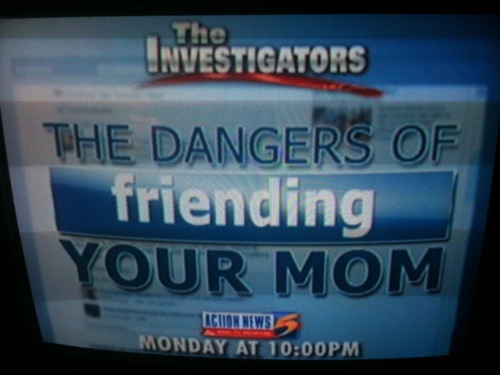 Below is one such reason that it is NOT a good idea to be friends with your mother on Facebook.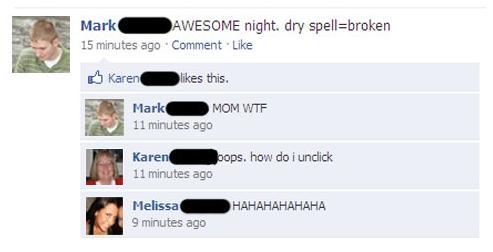 Of course, the best way to avoid any of these "dangers" is to NOT write out your entire life on the internet. Remember, kids, the internet is forever.