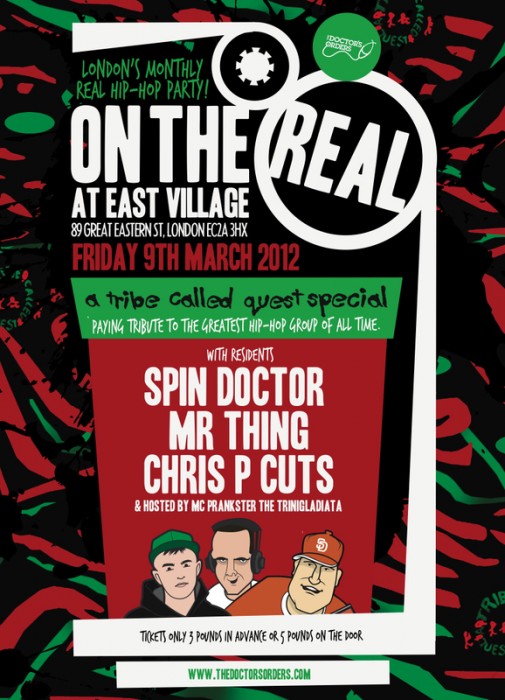 There is little argument amongst real Hip-Hop heads that A Tribe Called Quest are the greatest group to have ever done it so it seemed only right that such a group are now the subject of an award winning and Sundance selected full length feature documentary that is to make its UK debut on 9 March, 2012 in London's East Village.
Aside from the documentary screening, the after party will include performances by Mr. Thing & Spin Doctor spinning Tribe inspired sets taking in original breaks, solo work and guest appearances this is sure to be a night of Edutainment in the 'Low End Theory' of Q-Tip, Phife Dawg, Ali Shaheed Muhammed, Jarobi and of course the late great J-Dilla.
For a taste of what to expect check out Spin Doctor's 'Breaks Beats Rhymes & Life" mix on Mixcloud recorded for the UK Premier of the Tribe Documentary.
The Doctor's Orders presents:
A Tribe Called Quest's "Beats, Rhymes, & Life":
9 March, 2012
Film 8pm-10pm (only 80 tickets)
Party 10pm-3am Friday 9th March
@ East Village, 89 Great Eastern St, London EC2A 3HX
Tickets £7.50 in advance for film and party
£3 in advance for // £5 on the door for party only
TICKETS