An 8ft tall sculpture of Jeremy Clarkson's head had neighbours confused this week as it mysteriously appeared in someone's front garden.
Images VIA 
The fibreglass creation popped up on a quiet road in Salford, Manchester, before being lifted into the garden of the Alam family.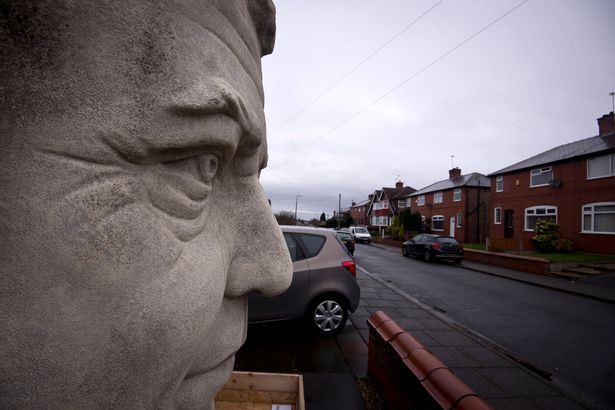 According to the Manchester Evening News, the statue moved in after 'Grand Tour' fan Zohaib Alam entered a contest on behalf of his dad Zaheer. Luckily for him, he won one of only three in the whole country. And whether the neighbours like it or not, the sculpture will remain in place on a wooden plinth in their small front garden as a publicity stunt for the next two weeks.
The producers of 'The Grand Tour' are certainly clever with their marketing strategies. Making this kid thinking he's 'won' the competition, when really he's just providing free advertisement. Regardless, he seems happy with the sculpture, so I guess everyone's a winner. Aside from the neighbours. Particularly after Clarkson branded Salford, "a small suburb with a Starbucks and a canal with ducks on it."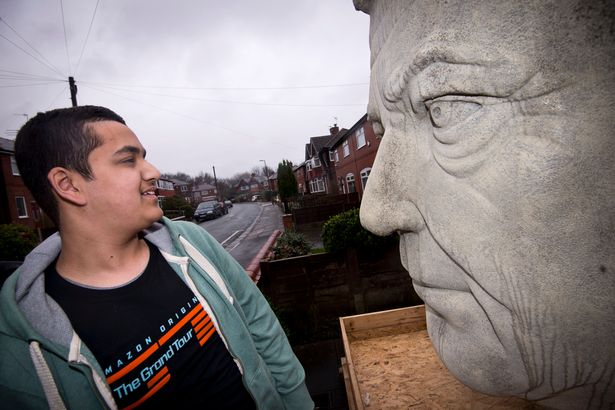 Zohaib, who lives with his parents and two sisters, said the sculpture has raised eyebrows on the street:
My dad loves the show and I love those types of programme too.

I tweeted the show after I saw the competition and suddenly I got a tweet back to ask if our front garden was big enough for Jeremy Clarkson's head.

I know Jeremy Clarkson has got a big head but we said it would fit after we found out the dimensions. It was amazing when we found out that we had won. It's the first time we've won anything.

Everyone came out of their houses when it was delivered. It was a bit awkward and people were taking photographs, but it's only a bit of fun.

I think the idea is that the heads will move around from place to place. Everyone on the street is talking about us and the statue and we want to thank them for their patience.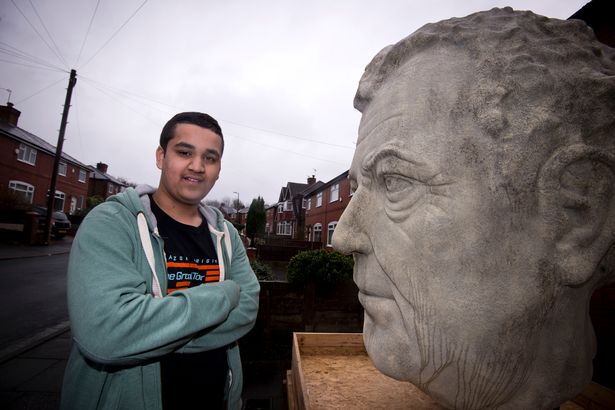 Zohaib sounds like a good kid, regardless of the fact that he's homing an eyesore to his street. At least it's only for a couple of weeks. As said, we don't need a further reminder of the size of Jeremy Clarkson's head.