A fifth Indiana Jones movie has been confirmed and it will hit cinemas July 19th, 2019. The even better news is that both Harrison Ford and Steven Spielberg will be involved. It's not yet known if Shia LaBoeuf – who played a young pretender looking to take over the hat and whip in the last movie – will make it into this one.
However, given the lukewarm reception that the last instalment 'Indiana Jones And The Kingdom Of The Crystal Skull' enjoyed, which they both collaborated on, maybe it isn't such a good thing. Having said that, I really enjoyed that one but I'm pretty sure I was in the minority, and it may have been because I had just finished my exams and was really baked too.
The head of Walt Disney studios Alan Horn seems pretty stoked about the announcement of the movie:
Featured Image VIA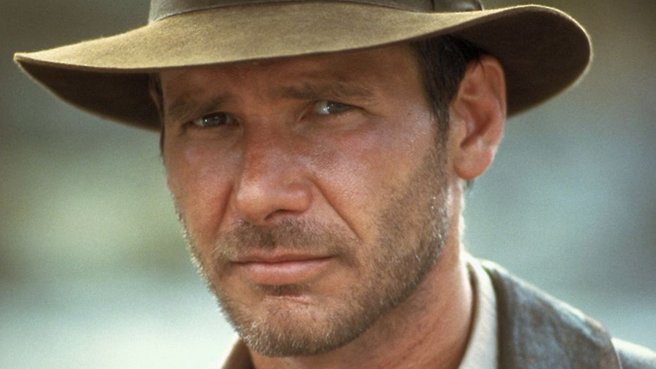 Image VIA
Indiana Jones is one of the greatest heroes in cinematic history, and we can't wait to bring him back to the screen in 2019.

It's rare to have such a perfect combination of director, producers, actor and role, and we couldn't be more excited to embark on this adventure with Harrison and Steven.
Series producer Frank Marshall also revealed that if Ford was unavailable or didn't feel like he was physically up for the role anymore – remember he's 73 now – then the movie simply wouldn't have happened:
We're not doing the Bond thing where we're going to call somebody else Indiana Jones.

It's certainly not my intention to ever have another actor step into his shoes in the way there have been many actors that have played Spider-Man or Batman.

There is only going to be one actor playing Indiana Jones, and that's Harrison Ford.
I guess Shia won't be returning in that case, or if so he probably won't be taking up the mantle any time soon and the franchise will just be ending whenever Ford decides he can't do movies anymore. Just as well anyway, Shia will probably be busy doing one of his weird performance art pieces.