The world has undergone a number of changes since the pandemic in 2020. Several businesses have closed, remote work has become a norm, and many companies are thriving because of social media. In the early days of the pandemic, many people have taken their businesses online and used different social media platforms to succeed. One unlikely platform that has gained much success is OnlyFans.
Featured Image VIA
OnlyFans launched in 2016 and is widely known for explicit content and adult entertainment. It is a paid platform that allows content creators to earn money from their subscribers. This way, any content creator and even OnlyFans teens and celebrities can make enough money to cover their needs. With over 150 million registered subscribers, OnlyFans is one of the most popular social media platforms today. OnlyFans has 2.1 million verified content creators on the platform. These creators focus on a range of topics, from fitness to cooking lessons and even make-up tutorials. Here are 8 young celebrities that have succeeded with their OnlyFans accounts.
1. Bella Thorne
The 25-year-old singer, actress, and writer opened her account in August 2020. Her account is currently free. However, she uses the pay-per-view feature on OnlyFans. Using this feature, she has reportedly earned an astounding $1 million within the first 24 hours of opening the account. The majority of her content includes selfies, videos, and live streams.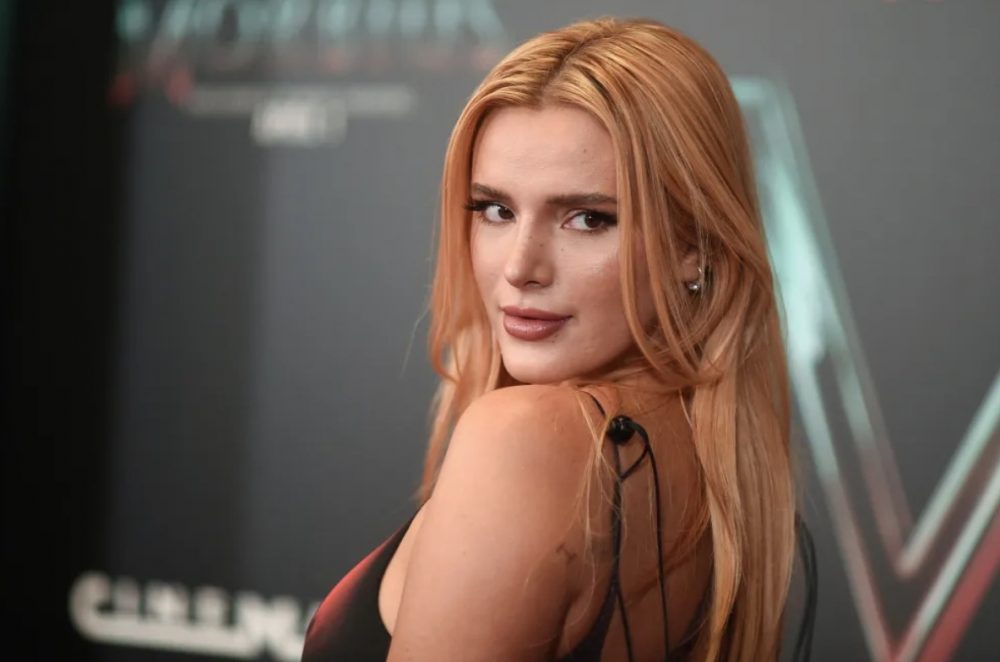 2. Sami Sheen
Sami, the daughter of famous actor Charlie Sheen, launched her OnlyFans account in June 2022. Sami's account has a monthly fee of $19.99 for her fans to gain access to her videos, pictures, and live streams. During an Instagram Q&A, Sami expressed her wish to spread awareness about body positivity using her account. As a verified OnlyFans content creator, Sami posts content daily and regularly messages her fans.
3. Lottie Moss
Lottie is a 24-year-old model who released her account in June 2021. Similar to other young celebrities, Lottie announced the launch of her OnlyFans account through Instagram. It is free to subscribe to Lottie's account. However, there are certain posts behind a paywall. Fans must tip $100-$200 to access exclusive VIP content. An example of this can be seen in this post.
4. Bhad Bhabie
Danielle Bregoli, or Bhad Bhabie, is a 19-year-old American rapper. Bhad Bhabie launched her account in June 2021 and is known to respond to direct messages every night. It costs $23.99 to subscribe to her account, allowing you to access exclusive pictures, videos, messages, and more. At the moment, Bhad Bhadie has 1.63 million likes from 176 posts on the platform.
5. Tana Mongeau
Tana is a 24-year-old social media influencer who is well-known for her "storytime" videos on YouTube which kickstarted her career. She has since become a singer and is set to release her own reality show on MTV. Tana joined OnlyFans in May 2020 and uses it as another way to share moments of her life. At the moment, fans can access Tana's content free of charge.
6. Austin Mahone
Austin is a singer and songwriter widely known for singles such as "What About Love" and "All I'll Ever Need." Subscription to Austin's page is free. However, there is content behind a paywall. When subscribers tip $100, they will receive exclusive content. This includes personal messages, early access to posts, live streams, and zoom calls, and he will be willing to create content upon request.
7. Harry Jowseys
Harry is a 24-year-old Australian YouTuber who is known for starring in the Netflix series "Too Hot to Handle." Harry joined OnlyFans in February 2021, and it is completely free to subscribe to his account. However, there are posts and content that are behind a paywall. Although Harry has over 100 000 likes on the platform, Harry will be closing his account at the end of this year.
8. Bella Bumzy
Bella is a 21-year-old model and upcoming actress. Bella's fans can subscribe to her account for only $3 per month. She also offers stellar subscription deals starting from $85.50 for a 3-month subscription. As a subscriber, you will gain access to exclusive content such as custom content, explicit videos and photos, live streams, and direct messages. On her account, Bella has 962 photos and videos. Some of this content includes cosplaying popular video games and anime characters.